Wrangler can now add magazine cover star to his ever-growing resume.
TODAY's Puppy With a Purpose adorably posed with Matt Lauer for a photo shoot featured in USA Today's spring/summer Pet Guide.
"We're having a blast with him," Lauer said in the interview, adding that he loves to hang out with the yellow Labrador retriever in his downtime.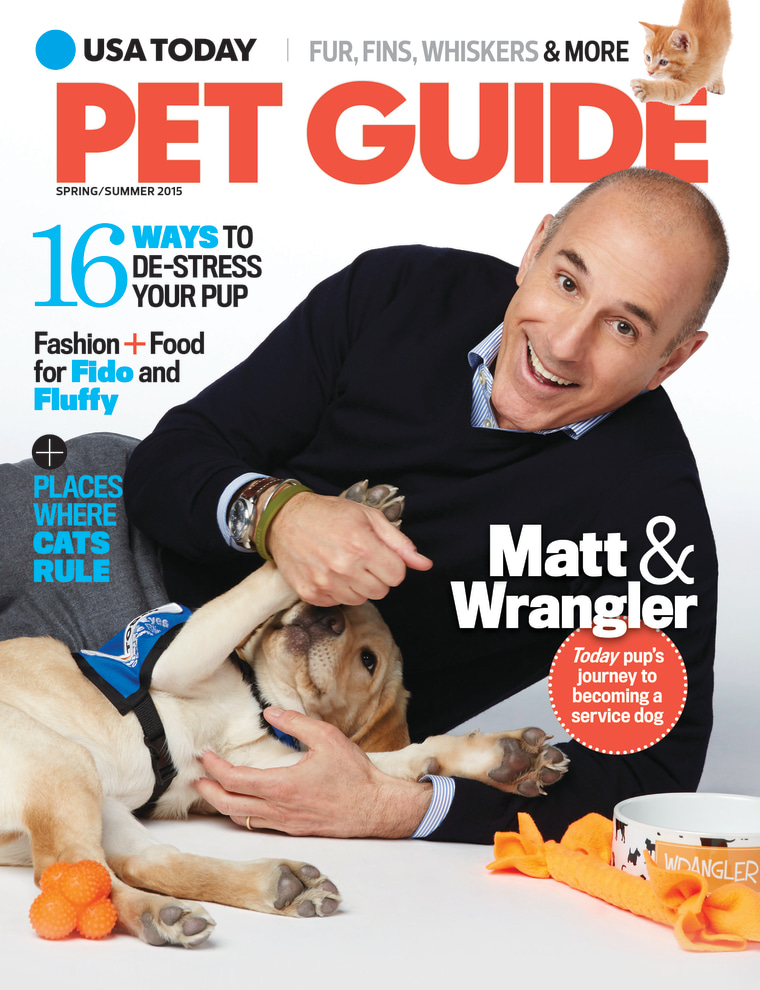 "In between breaks and promos, I love sitting on the ground with Wrangler," he said. "We have our wrestling match every morning and he loves to go after the toys in my hand. It's funny — he used to be out cold like clockwork every day around 7:45 each morning, but I think he's getting bigger and taking fewer puppy naps!"
Wrangler, who is training to be a guide dog for Guiding Eyes for the Blind, made his debut on TODAY in January. He's since become a hit with the show's guests.
"Celebs come in and queue up to do the show in the Orange Room, and Wrangler has become a natural ice-breaker," Lauer said. "People have really responded to the fact that it's not just a puppy on the set. Wrangler is here for a reason, and he's got this incredible future ahead of him."
Wrangler has also become a social media star, with more than 126,000 Instagram followers.
"Whenever we post a video of one of us playing with Wrangler, it goes crazy. People comment on it all day. It's fun," Lauer said.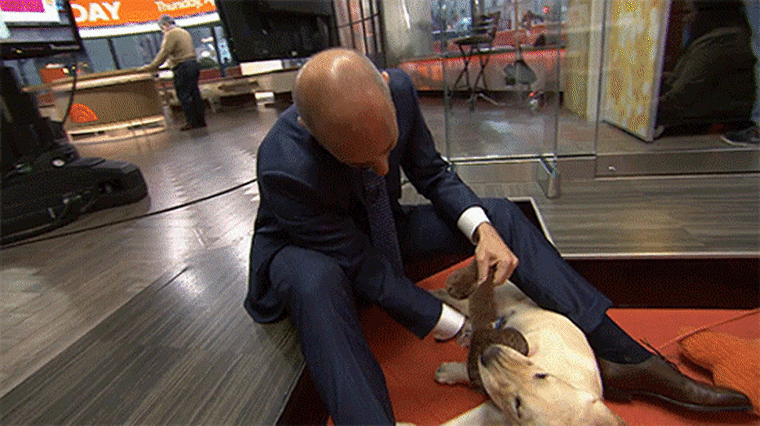 And the playful pup often raises spirits on days when the team is covering heavier news.
"We cover so many tough stories here," Lauer said. "So to have that one little moment where you can look over and see Wrangler, it's kind of an island in the storm sometimes."
Pick up USA Today's spring/summer Pet Guide for the full story.