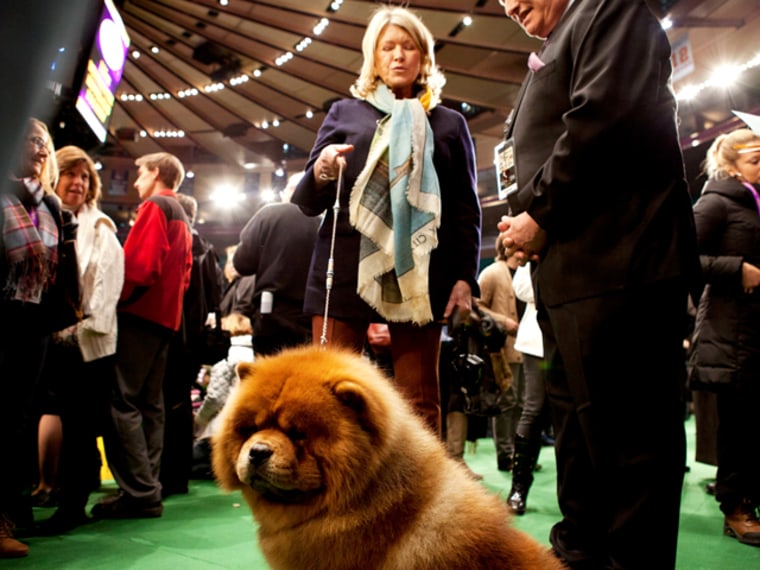 Updated Feb. 14 at 10:00 a.m. ET: Martha Stewart brought her prize-winning pooch Ghenghis Khan to the plaza on Tuesday to celebrate his "Best in Breed" victory at the Westminster dog show. Watch as the TODAY achors reminisce about meeting the chow chow during a visit to Martha's house during Thanksgiving:
From Feb. 13: In the regal tradition of the emperor for whom he was named, Ghenghis Khan, the beloved chow chow belonging to fastidious entrepreneur Martha Stewart, won "Best in Breed" at the Westminster Dog Show on Monday. As reported in Buzzfeed, Martha was elated, clapping enthusiastically and giving a few high-fives. Like the savvy media icon she is, Stewart went on Facebook and Twitter to give her fans the triumphant scoop. Winning is indeed a good thing. 
Alex Smith is a Senior Editor at TODAY.com. He has no dog, but did briefly have a pair of goldfish.