If you haven't read John Pointer's essay, "Yesterday was weird…," which recounts his late dog Benny's final days from the dog's point of view … well, first remove any eye makeup. Get the tissues ready. And if you're out in public where choking back sobs could be a problem, bookmark this and put the whole thing on hold until later.
Ready? The stirring Facebook post, which was first published Jan. 28 as a note attached to a photo of Benny (and again as a regular post Feb. 2), has been shared more than 120,000 times — not to mention the reprinted versions that have circulated elsewhere online.
Pointer, who lives in Austin, Texas, told TODAY.com that writing the piece helped him deal with the "unbearable grief" of losing his right-hand man since 2007 to cancer. After making the tough decision to put Benny down, Pointer penned the piece in the hours after the dog's death while waiting for the crematorium to remove the body.
RELATED: Farewell to 'best friend': Former MTV VJ mourns beloved dog in touching tribute
"It was the ultimate form of denial," Pointer, 42, said. "I thought, I can't handle what I'm feeling right now …. so what might this all have been like for him?"
Pointer said that channeling Benny wasn't hard, since he believes that animals take on simplified versions of their owners' personalities.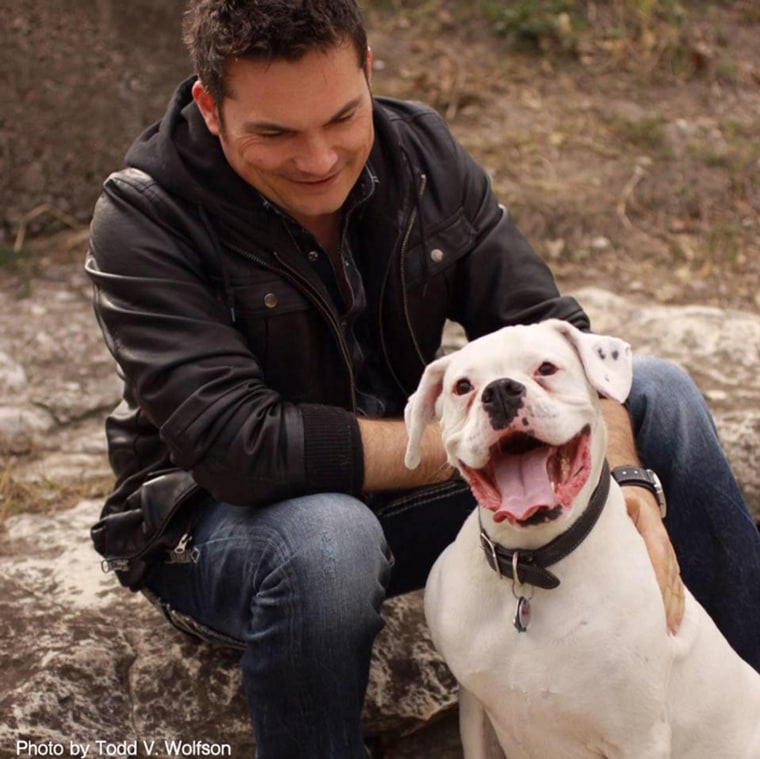 "I saw him as me, but with no baggage and no sadness in his personality profile," Pointer said. "I wondered what would it be like to see the world with total compassion and empathy — to feel pain, but not to register any negative emotion from it.
"It flipped the story. The needle (that put him to sleep) became the miracle cure that healed him. It was such a painful irony."
RELATED: Grief-stricken? How to deal with pet death
As a musician, Pointer had brought Benny on tour, earning the dog his own fan base and a Facebook following of nearly 17,000. "I felt a sense of responsibility to all the people who loved him," said Pointer. "I wanted to give them something more than a post saying, 'Benny died.'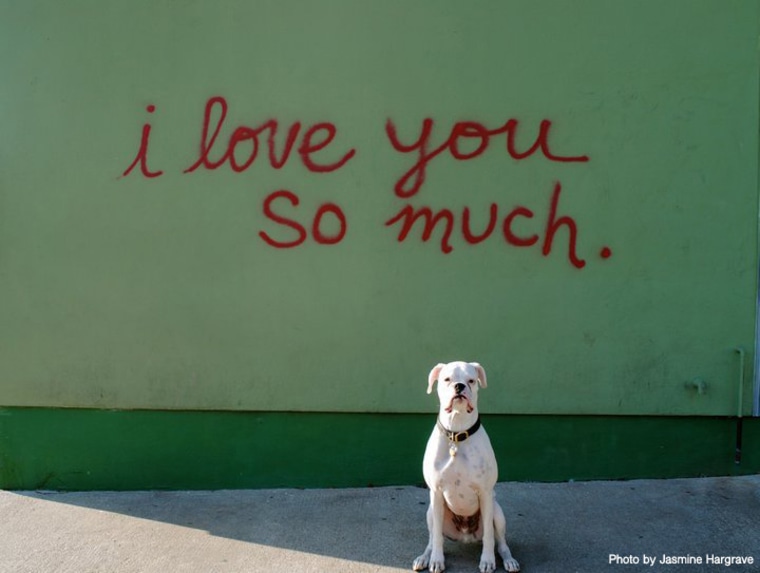 "I thought that since it was his page, it should come from his perspective," he said. Pointer shared the finished essay within hours of completion.
He was unprepared for the response: thousands of emails from others grieving not only their own pets, but also family and friends. "So many people were struggling — maybe second-guessing their own choice to put animal down, or simply looking for something to make them feel less alone.
RELATED: Ohio community mourns loss of police dog, raises $24K for K-9 bulletproof vests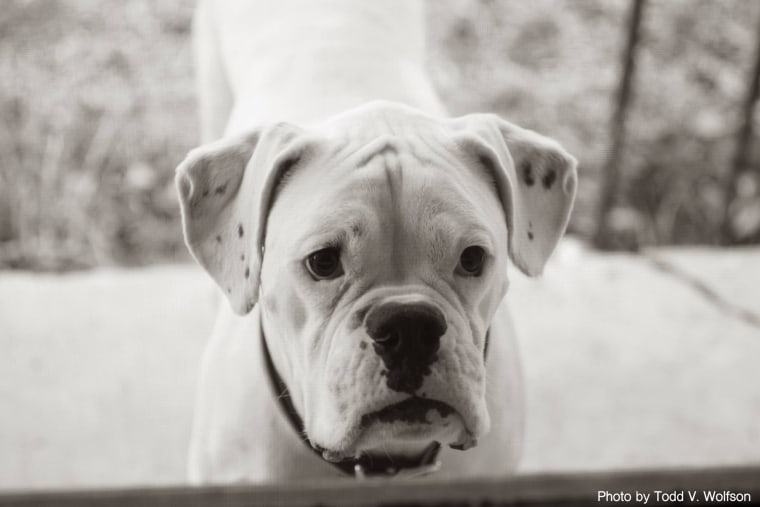 "I hadn't even really had space to grieve myself, but it helped me be present in the first, hardest days after Benny died. I tried to show up and just try to give people what they needed."
And the tribute to his dog has resonated; when Benny died, his Facebook page only had about 200 likes — it now has nearly 17,000 likes. Pointer said the process has made him a better person. He tries to respond to every message, and channeling Benny's voice has kept him from internalizing or reacting to the occasional rude comment.
"He's a soul extension," said Pointer. "He's who I wish I were. Like any good dog, I just try to be there for people."