A search for a man's dog that went missing on a Delta Airlines flight has now entered its second week, and the owner remains skeptical about Delta's explanation of the dog's disappearance.
Frank Romano was flying from Los Angeles International Airport to Tampa, Florida, as part of a cross-country move with his family on Oct. 31, when he was told by a Delta agent while boarding the plane that his 6-year-old pit bull, Ty, had gone missing. 
"She took me to the side and said, 'Oh your dog went missing, he chewed through the kennel, but we found him, we just need you to identify him,''' Romano said on TODAY Wednesday. "And then two minutes later, she told me that he ran away an hour ago and they still can't find him."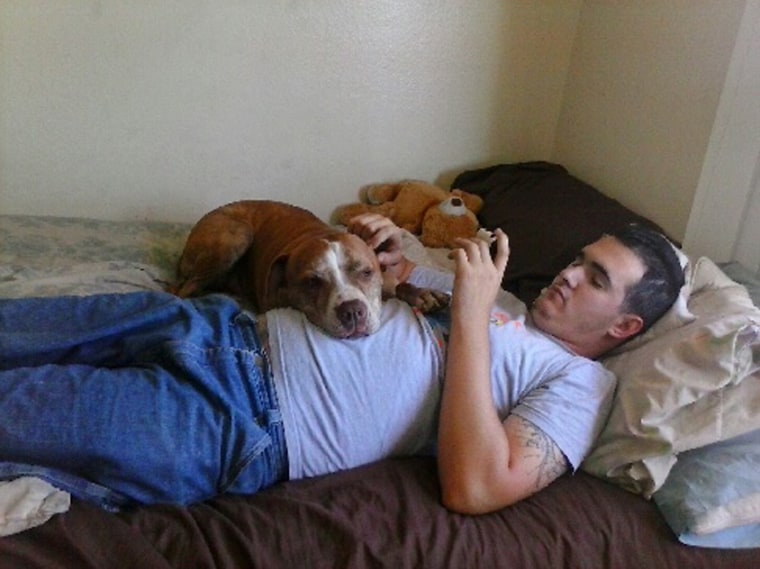 Delta is investigating the dog's disappearance and assisting with the search, but said in a statement to NBC News that "early indications show procedures were followed and the dog may have compromised the kennel on its own." Delta sent photos of the damaged kennel to Romano, who questions the notion that his dog broke through the crate. He said the airline has since given him a $200 credit for the incident, but that doesn't cover the price tag of losing his dog.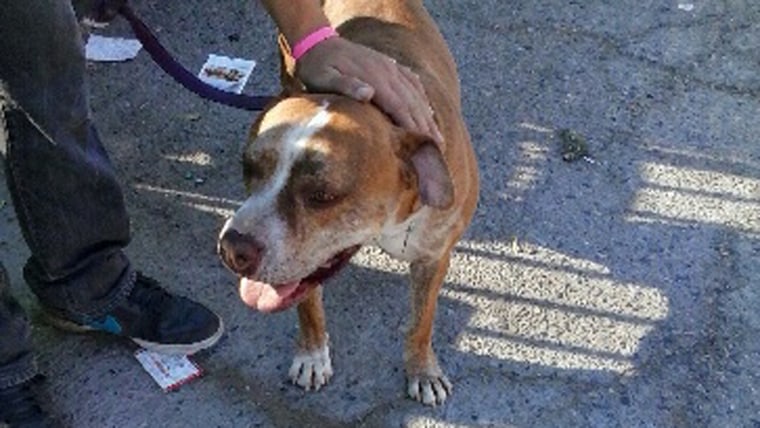 "To me honestly, it looks like it was broken from the outside,'' Romano said about the kennel. "Like the metal door was off the hinges and everything. It doesn't look like a dog bit through that."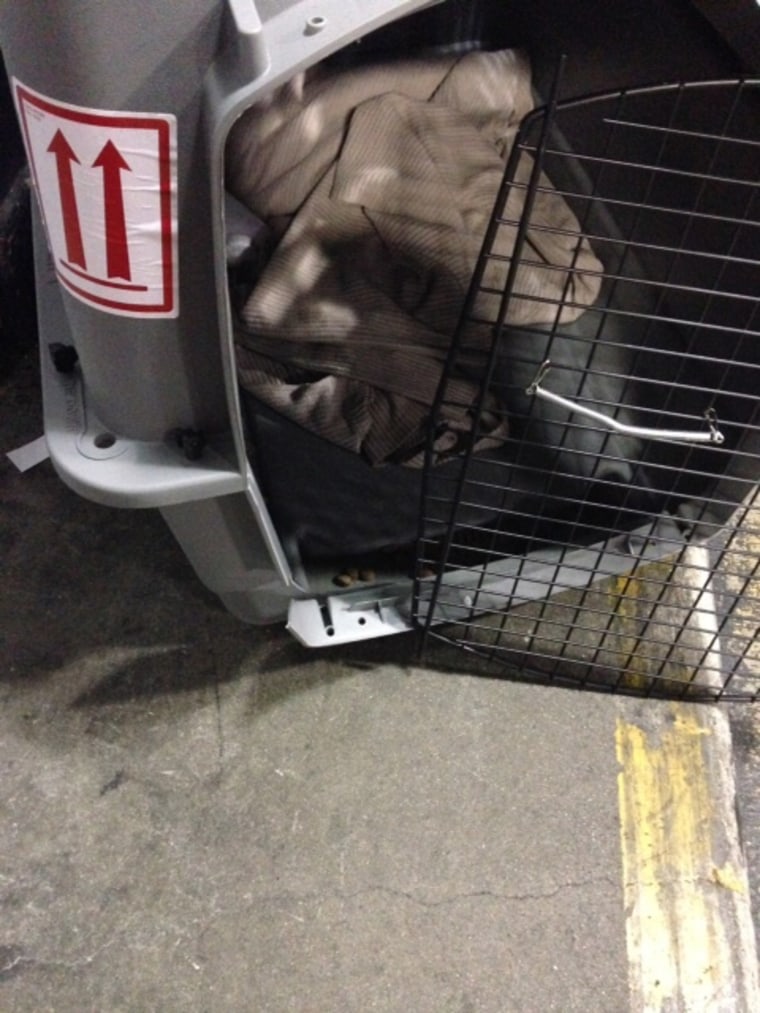 Los Angeles International Airport's administration said in a statement to TODAY that airport personnel searched for the dog but have since suspended the search after receiving no reports of dog sightings. Ty is microchipped, which Romano hopes will lead to his return. 
"I just want my dog back safe and sound,'' Romano said. "He's my best friend. I just want to see him again."
Follow TODAY.com writer Scott Stump on Twitter and Google+.