Sailing solo around the world can be a lonely business, and it can be good to have a "little buddy" along for the ride.
For some, that's a cat. For one 24-year-old Frenchman, Guirec Soudée, that's a chicken.
Yep, a chicken. A hen, to be specific, named Monique. And she is quite the fine feathered friend.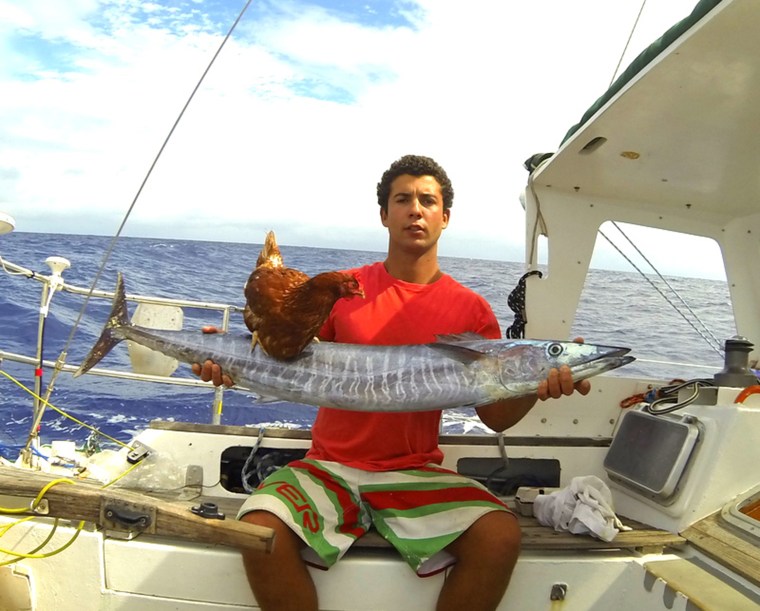 As he told the BBC, he met Monique when she was just four or five months old and had "never left the Canary Islands. I didn't speak any Spanish and she didn't speak any French, but we got along."
MORE: Cats ahoy! Kitten sails around the world having the time of her life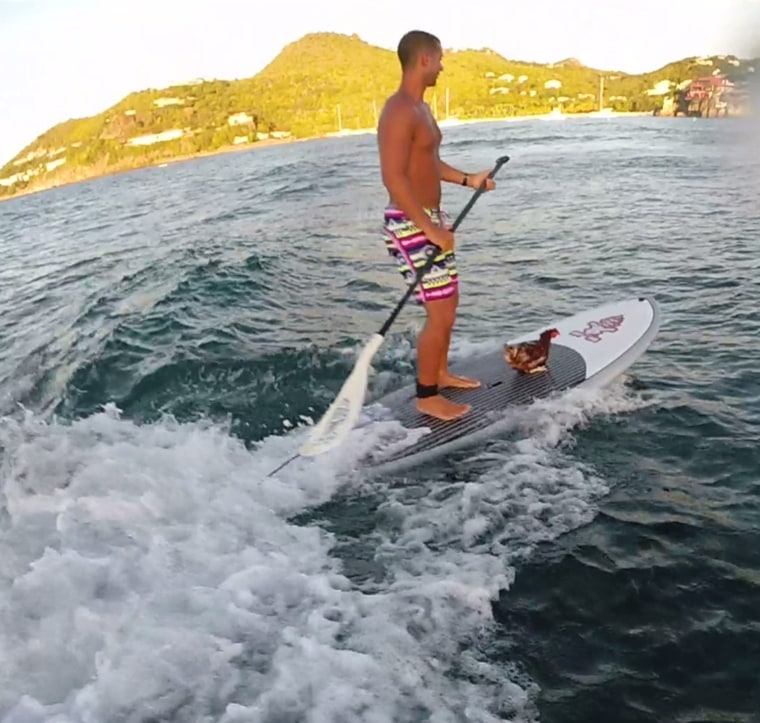 On a wing and a prayer, the pair set off to sea. He picked her because a) he wanted some company and b) he could use the eggs. (Unstated was that if things got desperate, he'd have another source of protein on board as well.)
He wasn't sure at first whether she'd travel well.
"At the beginning, I was very worried," he said. "There would be huge waves and she might stumble, it would look for a second like she might go overboard, but she would always regain her footing. She's very brave."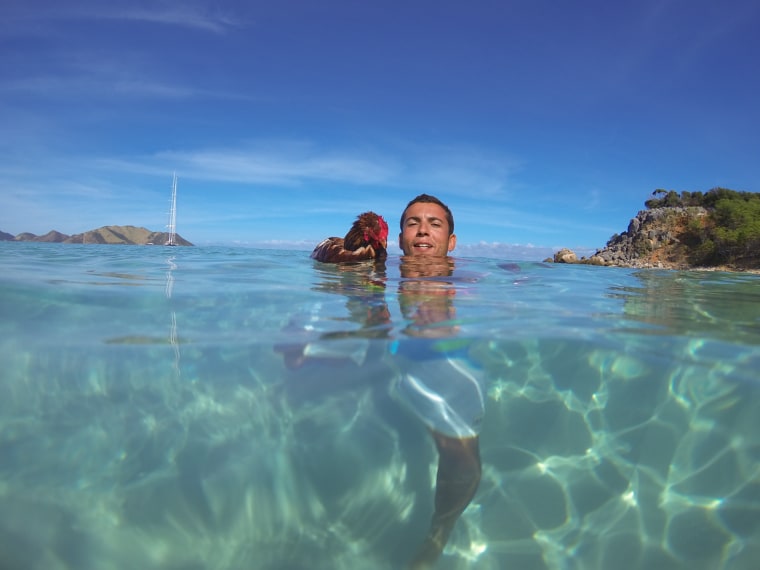 Apparently chickens can get their sea legs, too.
Here's a video of some of their adventures:
As the pair continued their journey — after the Canaries they headed to the Caribbean and are now up at the Arctic — Monique proved to be exactly the plucky companion Soudée needed.
MORE: Chickens on a plane! 1,000 to take red-eye to 'freedom'
Eggcelent work, you two!
See more of their adventures on Soudee's webpage and Instagram.
Follow Randee Dawn on Twitter.