It all started with a tweet last month.
It has led to a crescendo of delight ever since.

Almost a quarter of a million Twitter users have retweeted the Feb. 8 post of an animal care officer from the Isle of Man, a small island carved with picturesque coastal cliffs nestled between Great Britain and Northern Ireland. The tweet included four selfies of Liam Rice, 24, with his 1 1/2-year-old husky, Luna, sharing several twinning moments.
Each picture shows Rice and Luna reflecting each other's facial expressions as if they're re-enacting the iconic mirror scene from "Duck Soup." What came next? A storm in the form of social media buzz.
On average, Rice's tweets receive around 60 likes, which is why it took him by surprise when his phone suddenly froze from overactivity the morning after his post. "It's been like two to three weeks, and I am still getting notifications," he told TODAY.
People of all shapes and sizes are still trying to create their own twinning moment with their pets.
Rice never imagined sitting on the viral throne with Luna. It was just five years ago when he thought he would never have another pet again following the loss of his first furry companion, Jack, a cross between a collie and retriever whom he had had since he was 3 years old. But when a family friend visited with Luna, Rice couldn't say no. "As soon as I saw her I knew she was coming home with me," he said.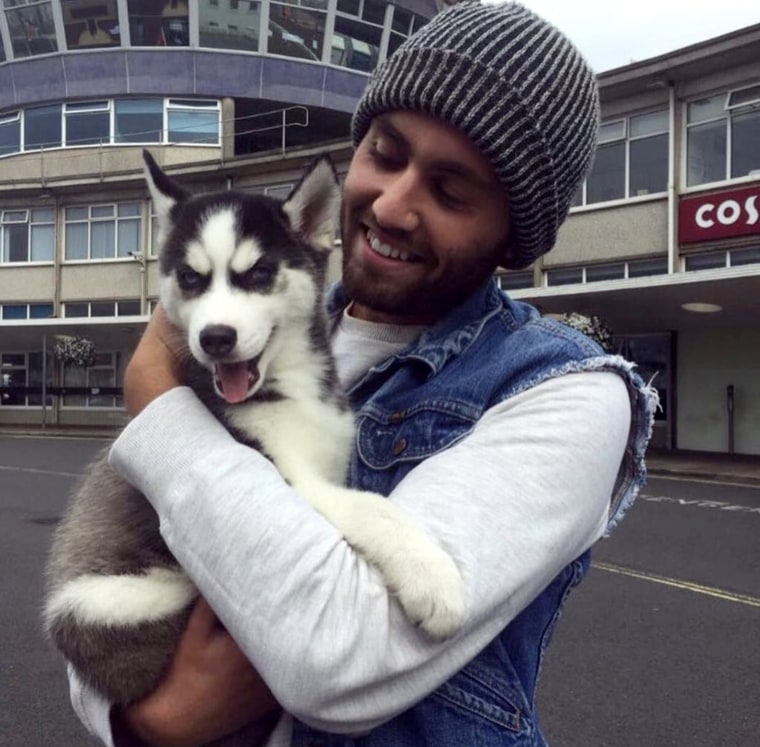 Luna has stood by Rice's side since she was just 3 months old in what he describes as a father-daughter relationship. They started taking photos together ever since she came to her new home. And according to the proud father, Luna loves posing and isn't afraid to show it. She has been caught in the act on several occasions.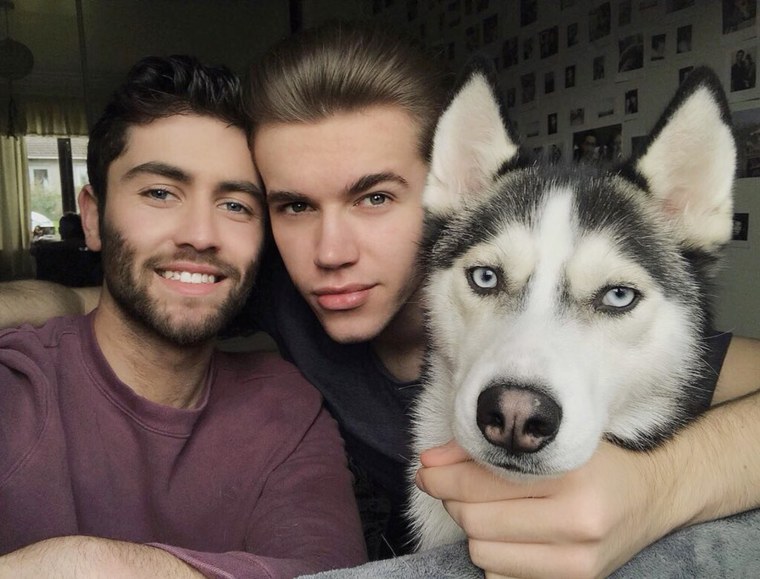 Rice has always been that person who stops in his tracks when he sees an animal he can pet walking in his direction. So it makes sense that he'd step into a profession helping animals. Rice began working for ManxSPCA, the only all-animal rescue charity on the Isle of Man, a little over a year ago. He and his fellow staff members care for abandoned or injured animals in the hopes they can find new homes.
According to Juana Warburton, the ManxSPCA general manager, Rice is a "bit of a natural" when it comes to engaging animals. One of his responsibilities is working with a group of colleagues to aid rescue dogs that arrive at the shelter's doors with behavioral problems. It's a job the 24-year old considers to be emotional at times since he has to say goodbye to all the dogs after getting attached to them.
"It is the first job that I have had that I don't see as a job," said Rice. "I don't see it as a chore. I love going to work."
In the beginning of his time there, Rice would come home feeling guilty that he was cheating on Luna. She could smell the scent of other dogs on his clothes. But after a year and a few casual trips to Rice's office, Luna just gets excited to see her buddy return home.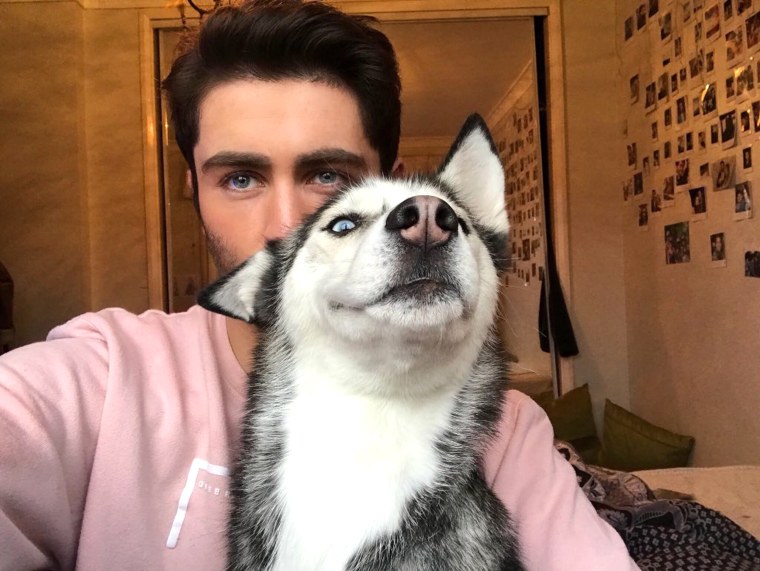 So what's next for the dynamic duo?
Rice has already been in contact with a few photographers for their next photo shoot. They are hoping to photograph Luna in new locations soon with her stardom at its peak. And with so much experience under her belt already, it's clear the striking husky is up to the task.
"I started taking pictures with Luna ever since she was a puppy," said Rice. "She is very photogenic, but a bit of a poser as well."