As a certified internal auditor with degrees in finance and accounting, Mark Imhof didn't set out to be a dog groomer. But after adopting a few dogs of his own, Imhof was inspired — to not only make the career change, but to change the lives of countless shelter dogs in the process.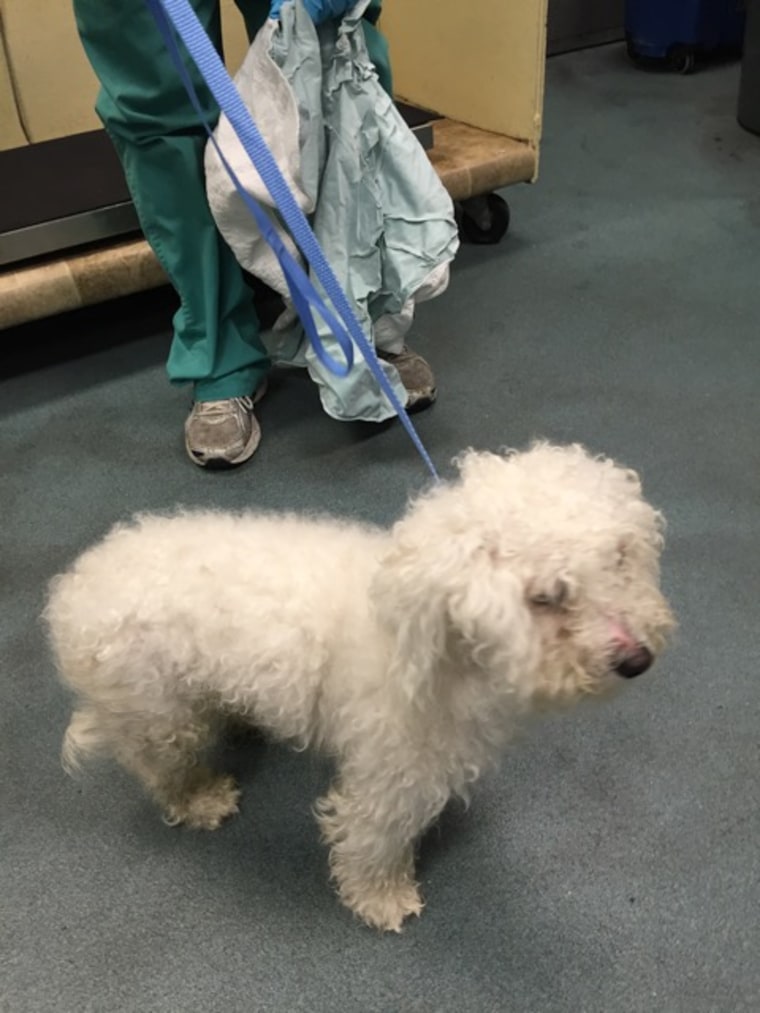 Imhof was working at a bank in the spring of 2015 when he and his then-girlfriend (now-fiancée) adopted a few dogs from Susie's Senior Dogs, a popular Facebook page that promotes adoptable dogs from shelters. After falling in love with the dogs, a light-bulb went off.
"I ran a back-of-the-envelope calculation and realized I could make more money grooming than at my corporate job, if I were to play my cards right," he told TODAY.com via phone. "I talked with my girlfriend, and then I went down to the American Academy of Pet Grooming, and by the following day, I was in class working on dogs."
RELATED: Watch KLG and Hoda intern as dog groomers (and get messy)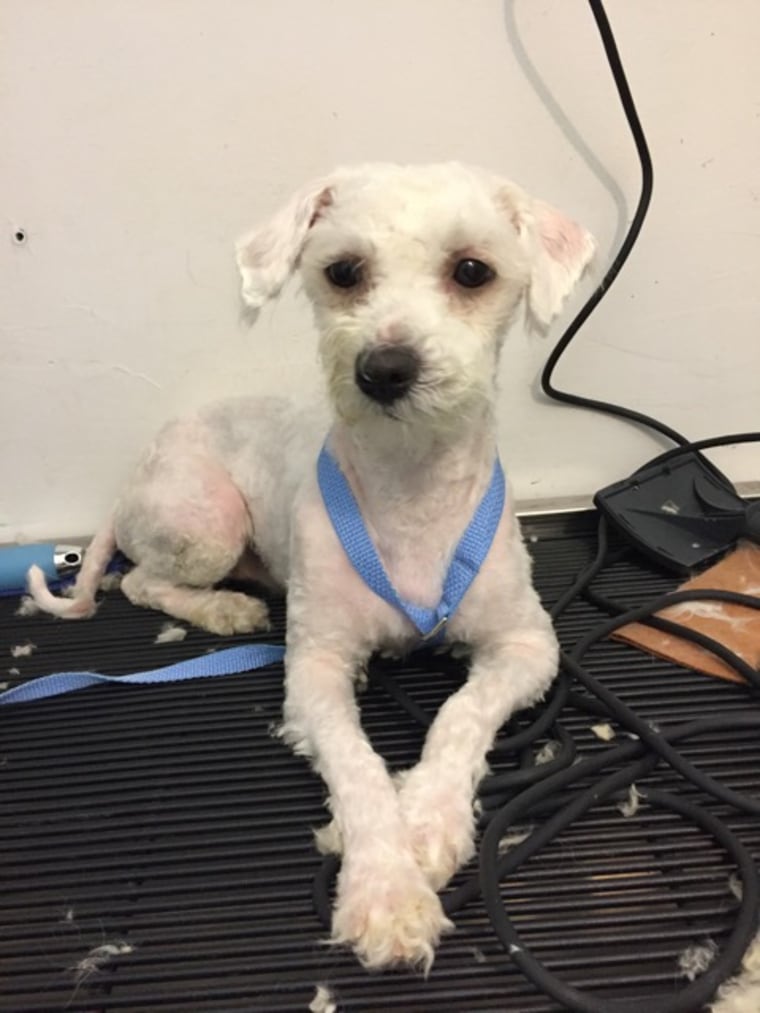 Twenty five classes later, Imhof was accredited to be a full-time dog groomer with his own business. The only problem? His technique still needed some work, and he didn't yet have any furry clients to practice on.
"I began communicating with the NYC Animal Care and Control, and they allowed me to begin working on their dogs," he said.
RELATED: Double take! Doggie makeovers reveal shelter pets' true, happy selves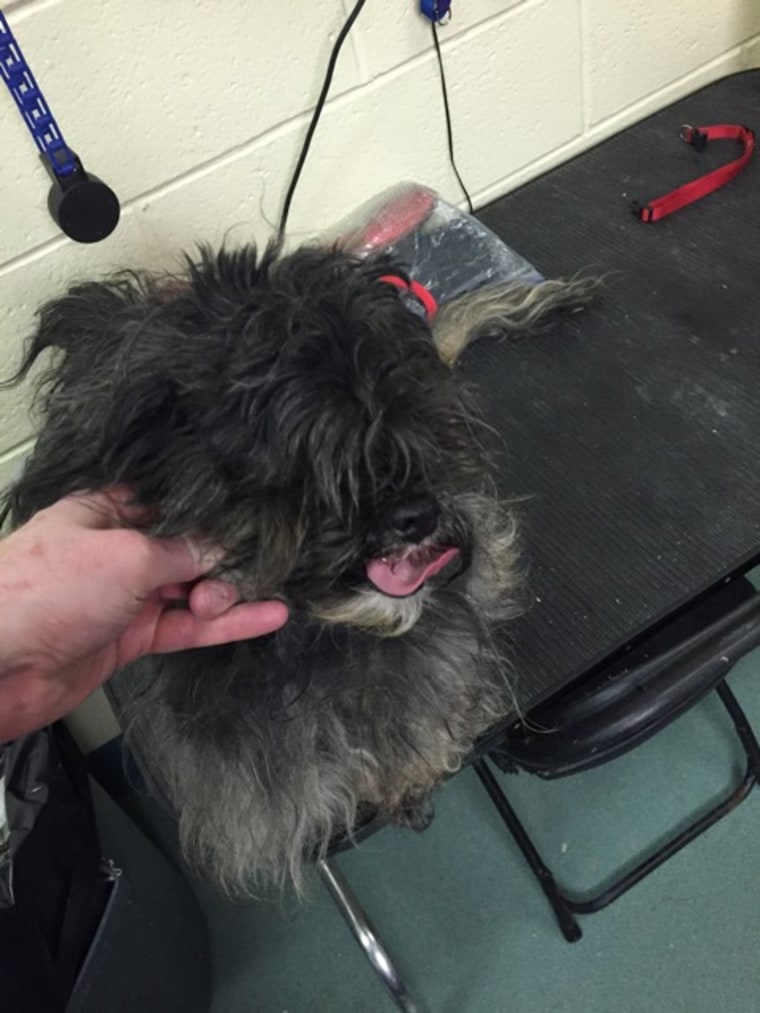 RELATED: LA dog groomer gives her canine customers hair with flair
And so began his love affair with matted pups.
"After the first dog I groomed, I thought, 'Man, there are so many dogs like this at the shelter who look mean and really are the most lovable animals.'"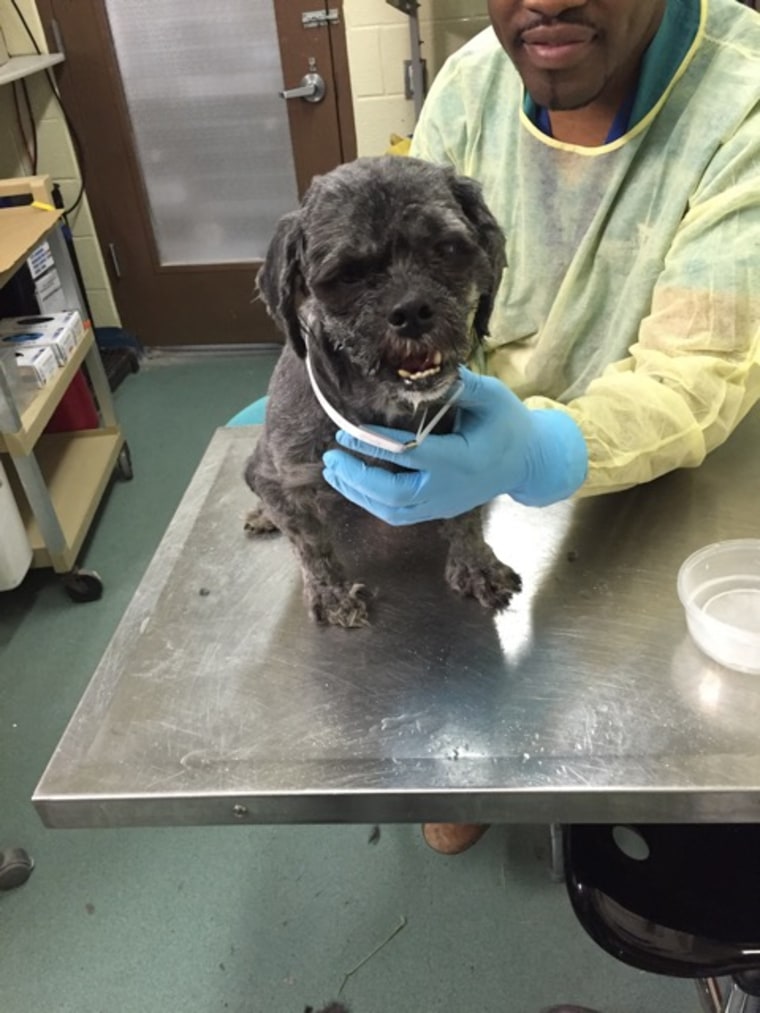 Some dogs' matted fur may be responsible for their behavioral issues, too.
"What matted fur does is, if it gets wet and dries and gets wet again, it almost turns into something like plastic," said Imhof. "Believe it or not, it can cut off their circulation. Some dogs have to have limbs amputated because of matted fur."
All that fur can cause pain, so some of the dogs lash out or are generally disagreeable in their unkempt state. After grooming, Imhof has noticed that some dogs begin to pass their behavioral tests and are able to be adopted.
One of the most memorable grooming experiences he's had has been with a dog named Hershey.
"It was an abusive dog situation," Imhof explained. "Hershey was just this lump of fur. A disaster. But still the sweetest dog. He didn't flinch at all. We got all the nasty fur off, and I noticed that he was still coated with dust. It was almost like we had cut through drywall. But he was so adorable and beautiful in the end."
Although his grooming business is still growing, Imhof is constantly volunteering in his off hours. He says he's attracted to the work because it allows him to uncover the "lovable, beautiful dogs underneath the matted fur."
WATCH: Poor pooch! Dog gets botched 'lion cut' from groomer
Imhof hopes to maintain his volunteer work while still growing his business — no matter what the cost.
"My business is just on the start, so I pick up clients as I can," he concluded. "Unfortunately, yes, that'll cut down on my time going to the shelters, but I'm still committed to going at least two days a week, and hopefully one day I'll be able to hire a staff. One of us could go to the shelter while the others handled the store."