A shelter dog is being remembered for the massive impact that he made on one man's dwindling health.
"In 2010, my doctor told me to buy a funeral plot because I would need one within the next five years," Eric O'Grey said in a video that is now going viral. "But I'm still here because a shelter dog changed my life."
Five years ago, Eric O'Grey weighed 340 pounds, had both high blood pressure and cholesterol, Type 2 diabetes — all conditions that required medication that totaled over $1,000 a month.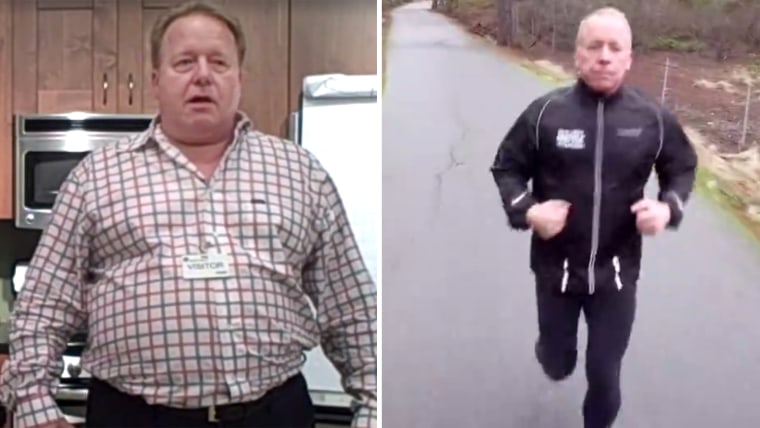 In the video, which has more than 15 million likes and 312,000 shares, O'Grey explains how he felt before considering dog adoption, and how doing so has since changed his life.
RELATED: Parents surprise children with adoption papers on Christmas: 'You're one of us'
"I just felt really uncomfortable around other people," he says. "I became separated from society and I just stopped living."
The breaking point for O'Grey? When he went on a business trip and the airline didn't have a seat belt extension, they were forced to delay the flight.
A fellow passenger looked him dead in the eye and said, "I'm going to miss my connection because you're too fat."
RELATED: What's it like being a 'fat person' on a plane? Moving essay reveals mental anguish
It was a wake-up call for O'Grey. Upon returning home, he pulled out the phone book and called a nearby nutritionist. Her initial suggestion? Adopt a dog. So he took a trip to the Humane Society in Silicon Valley.
"I remember telling the lady — I'd like an obese, middle-aged dog so that I would have something in common with him."
That day he went home with Peety, a dog that eventually improved his health, ability to socialize and overall well-being.
"Over a period of time, we really formed an inseparable bond and one that I had never really experienced with another person, animal, or anybody," says O'Grey.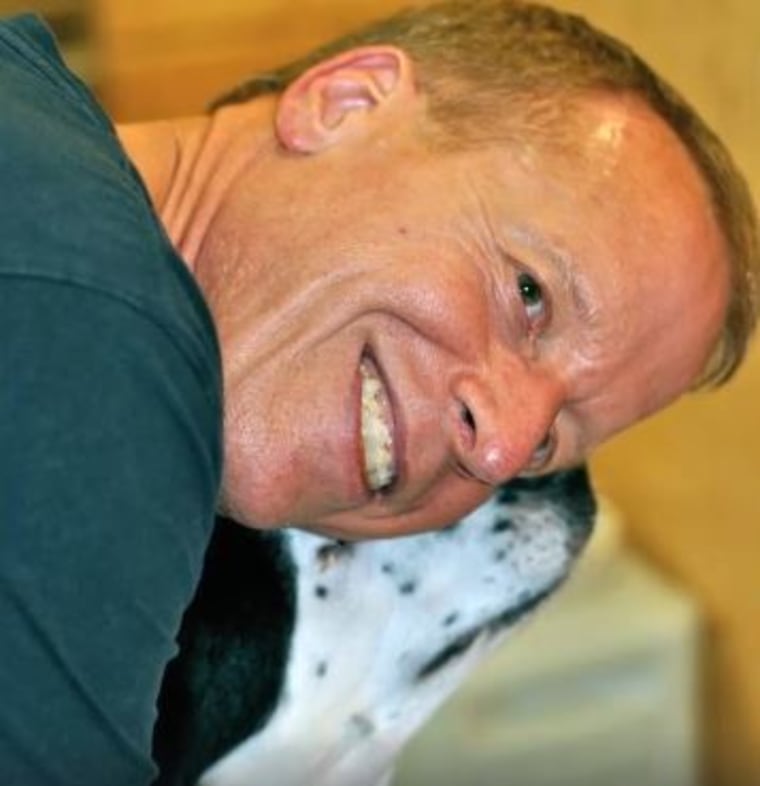 Peety had a tough life too: He had been neglected in his previous owner's backyard, and suffered from arthritis.
For the first year, the pair started small with 30-minute walks every day. The exercise coupled with healthier food options led O'Grey to lose nearly 140 pounds.
RELATED: Man's birth parents reunite, marry decades after placing son for adoption
"Everything about my life improved. I got off all meds. I no longer have Type 2 diabetes," he says. "Peety also lost about 25 pounds — so we did it together. It was like a miracle."
The dog's transition was also quite remarkable. Peety's overall demeanor had changed drastically and he became much more positive.
"He'd gone from being in a situation like I was — he didn't have any friends and he didn't know anybody, and really became a proud dog."
Peety challenged O'Grey beyond belief. "He looked at me, in every sense, as though I was the greatest person on the planet," says O'Grey. "I decided that I wanted to be the person who he thought I was." That pushed O'Grey to complete his first marathon — something he had dreamed of doing — in the summer of 2015.
RELATED: 'An unbridled love': Photographer captures moment when couple meet adopted baby
Unfortunately for the pair, they received bad news shortly thereafter. Peety had a large cancerous growth on his spleen that eventually led to the dog's death.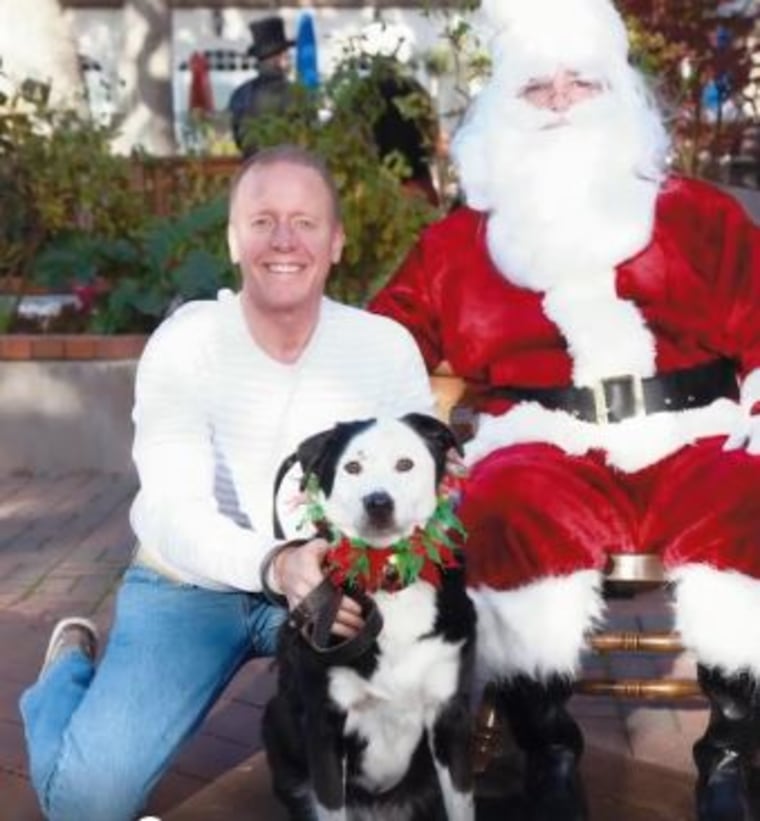 Devastated, but fighting through it, O'Grey took another trip to the adoption center six months after Peety had passed away.
There he found Jake, whom he describes as a "completely different dog."
RELATED: Man turns grief over loss of his dog into healing message: 'He's a soul extension'
"Jake loves to play. We started training, and he now runs 10-mile distances with me," says O'Grey. "We're going to do our first half marathon together."
While Jake has been, arguably, the perfect addition to the family, O'Grey thanks Peety for his new life.
"I wake up every day wanting to be the best person that I can possibly be. He completely transformed me into a different person. I think about it now: Who rescued whom?"