Colorado mailman Jeff Kramer usually treads lightly when he sees a dog approaching him on his route.
"You don't check out a dog first,'' he told TODAY's Janet Shamlian. "You let it check you out and you're much better off that way."
However, his heartwarming bond with one special pooch shows that dogs and mail carriers can get along just fine.
From the moment he first met Tashi, a black Labrador on his route in Boulder, the two instantly hit it off, with Kramer petting him whenever he delivered the mail.
"Tashi adores Jeff,'' his owner, Karen Dimetrosky, told TODAY. "He has always wagged his tail and pulled us over to his mail truck. He will now get off his bed and come greet Jeff at the door when he delivers a package."
RELATED: Hero dog saves fellow pooch from rushing river rapids
This past fall, though, the mailman noticed that an aging Tashi, 14, was unable to make it up and down the steps of the family's front porch to greet him. That's when Kramer went from mailman to handyman, building a ramp that allows the 70-pound dog to once again move in and out of the house without any assistance.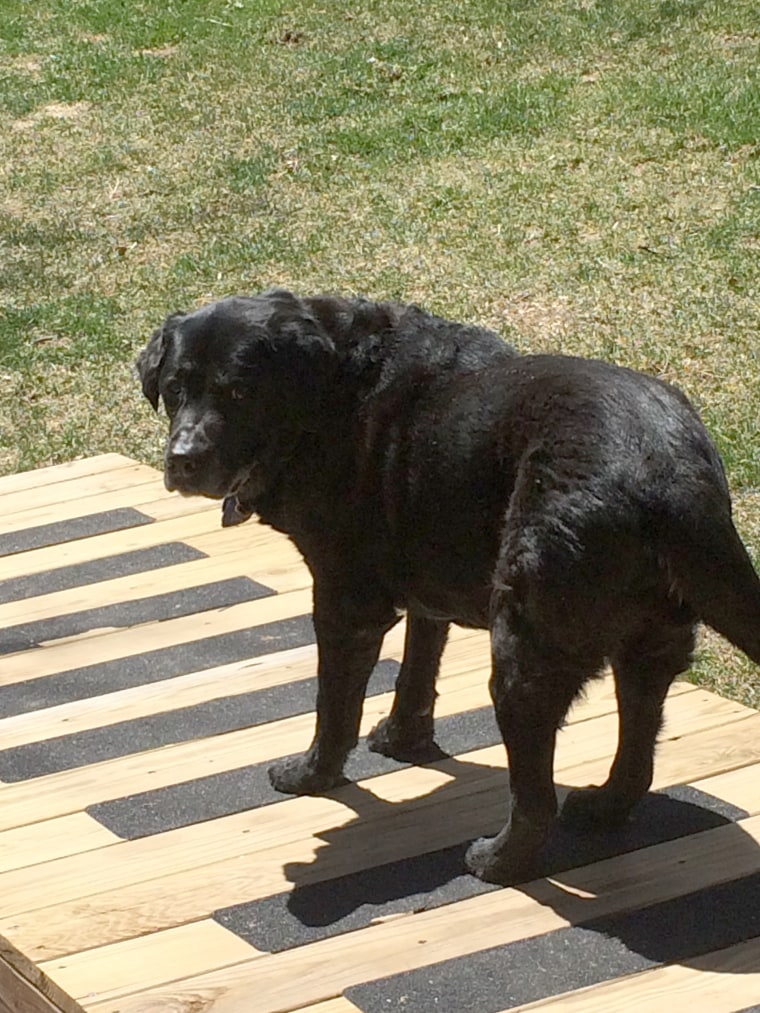 Kramer got the lumber from a ramp he had for his own elderly dog, Odie, who died five years ago.
"I didn't realize how much trouble (Tashi) was having until I saw them actually carry him up the stairs,'' he said. "I remembered my dog having the same problem, and it's sad."
Kramer initially dropped off the wood to construct the ramp at the Dimetroskys' home, and ultimately put it together himself.
RELATED: Sick dog whose cancer battle story gave 'strength' to fans passes away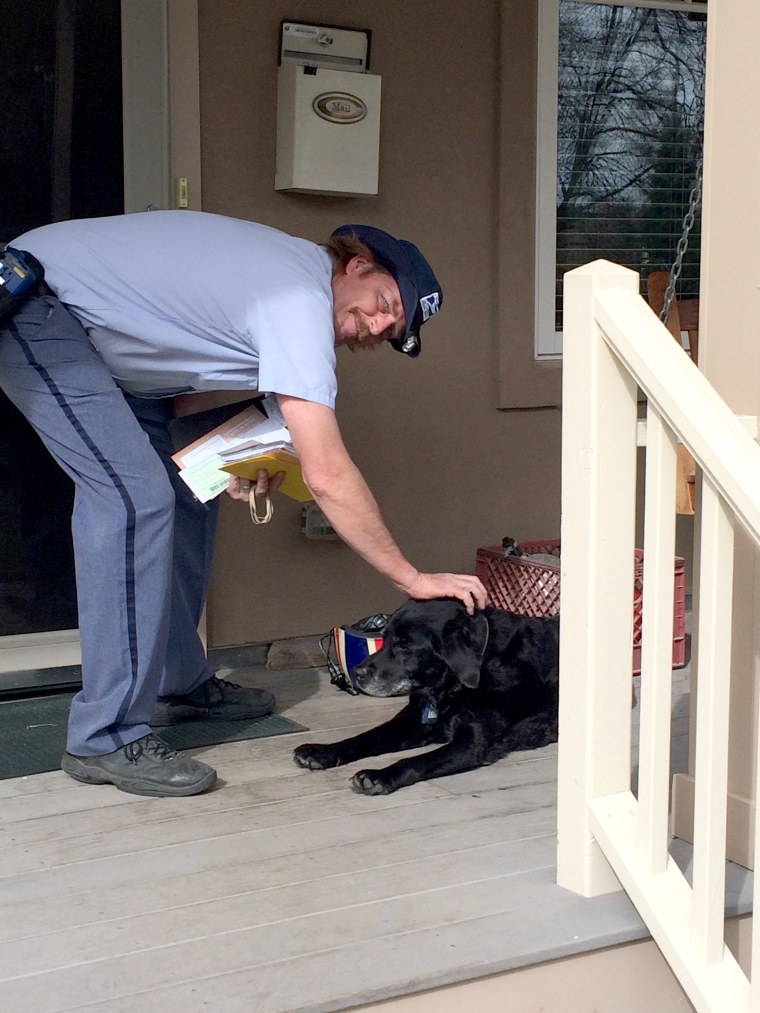 "We didn't know how to assemble it, and we were hesitant putting something so large in front of the house, not knowing how long Tashi would live,'' Dimetrosky said. "When Jeff assembled the ramp on a Sunday and we came home and saw him out front, we were so grateful that he took time out of his life to do this for Tashi."
RELATED: Dog stays by owner's side for 20 hours after man falls and breaks his neck
The dog uses it every day, slowly making his way outside to greet Kramer when he drops off the mail. The ramp also has helped the family avoid injury by having to lift the dog off the porch.
"The ramp has helped Tashi tremendously,'' Dimetrosky said. "He can walk in and out of the front door and down to the yard independently. He potentially prolonged his life because my husband and I both pulled our back out by lifting Tashi on and off the porch.
"It has enabled the kids to take him out front also and given Tashi a sense of independence and dignity as an older dog. Jeff is just a compassionate letter carrier who possesses a love for animals."
Follow TODAY.com writer Scott Stump on Twitter.