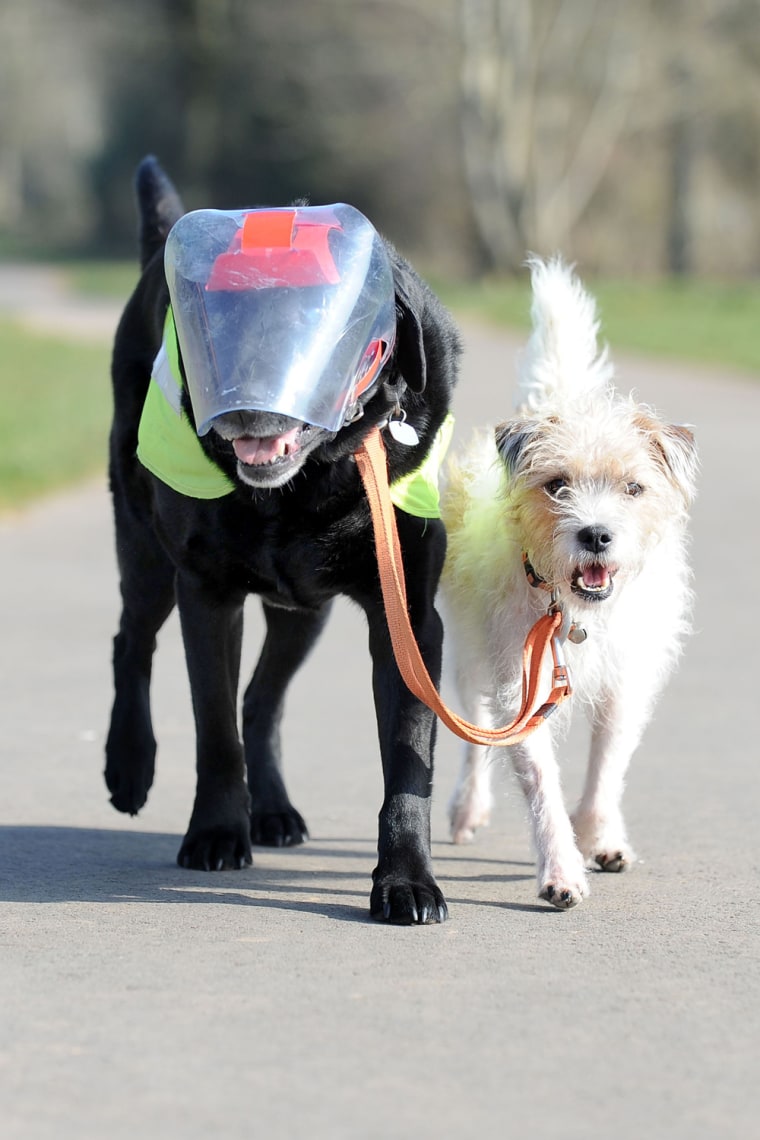 The loyalty of a dog is like a brush with true love — whether you're a human, or another dog.
As evidence, consider these photos of a tiny terrier named Milo helping his older "brother," a blind Labrador retriever named Eddie.
Milo, 6, and Eddie, 7, live in Cardiff, Wales, with their owner, Angie Baker-Stedham, 45. Baker-Stedham told Caters News Agency that Milo acts as Eddie's eyes — even going so far as to lead Eddie around by his leash when needed.
"Without Milo, Eddie would be lost," Baker-Stedham told Caters.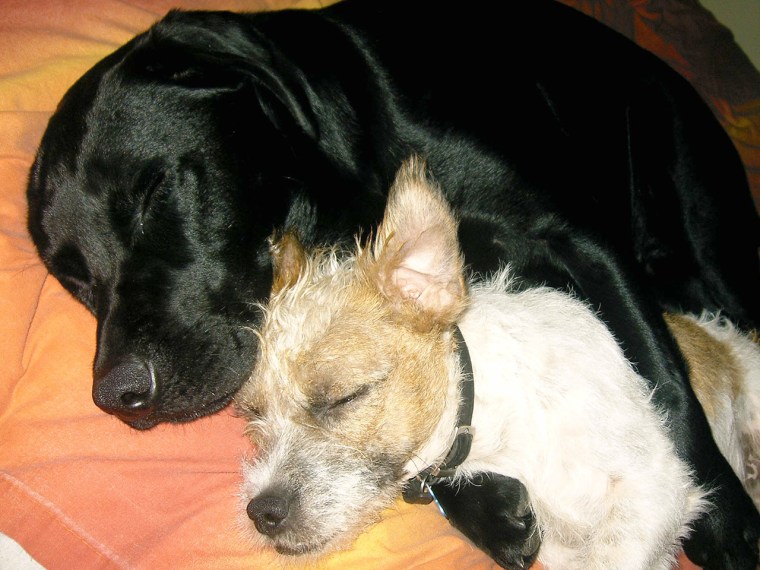 "Before Eddie went blind, they both used to chase after dog toys, but now Eddie relies on Milo to help him play and they love going into the woods. Milo has always got his eye on Eddie and even sits on Eddie's back when he lies down. ...
"I first noticed that Eddie was going blind last year when he started to walk into wheelie bins and walls. It happened so quickly, which is sad because before they used to play together so easily. Now Milo helps me to fetch Eddie when I call for him. He leads Eddie all the way back to me."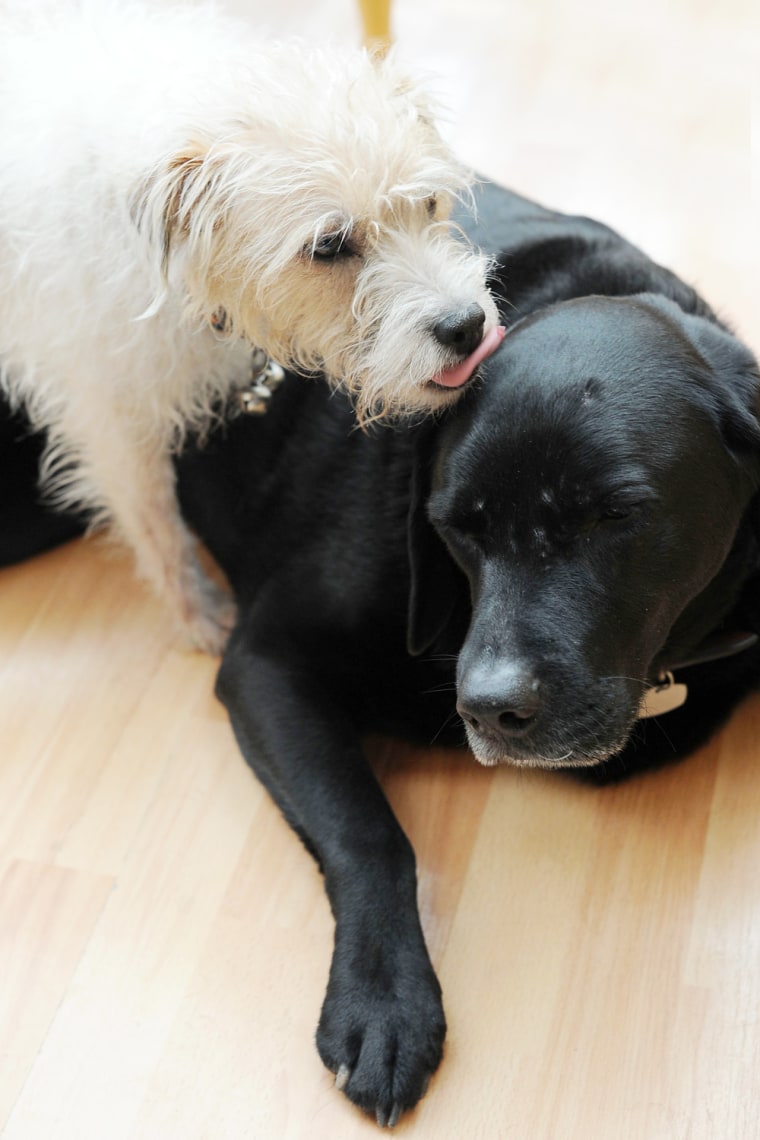 Baker-Stedham said Milo assumed his caregiving role without any prompting or special training.
"Milo really cares for Eddie, he always licks his face, they sleep in the same room and spend all their time together," she said. "Milo even wears bells on his collar so that Eddie can follow him around. If Eddie wanders off, Milo will go and look for him and bring him back to me.
"It's a wonderful relationship and improves Eddie's quality of life, as his blindness is incurable."
More:
Which breed is America's top dog of 2012?
Paws de deux: Therapy dogs perform 'Nutcracker'
Schools give stressed-out students therapy dogs