One South Carolina police officer has a brand new sidekick — a rather furry comrade who also happens to don a mustache like a pro.
Over the weekend, Spartanburg, South Carolina police officer Cody Garrett, 28, shared a picture of his new kitten on Instagram — quickly sparking a feline-lover's frenzy across social media.
RELATED: Cat with half a head gets a whole new life thanks to adoption
Garrett offered to take the kitty after another officer, who found the animal sheltering from the rain under a dumpster, brought her into the police department.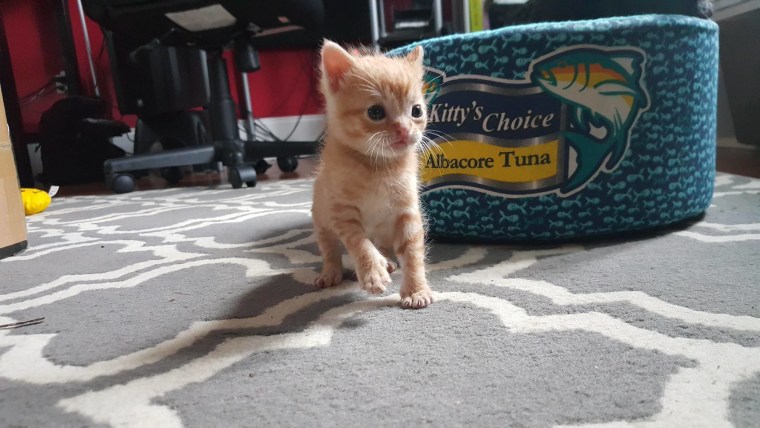 He told TODAY that the animal's rescue came at just the right time.
"I decided to take it in because I have a rescue cat at home that just had kittens who was still nursing," he explained.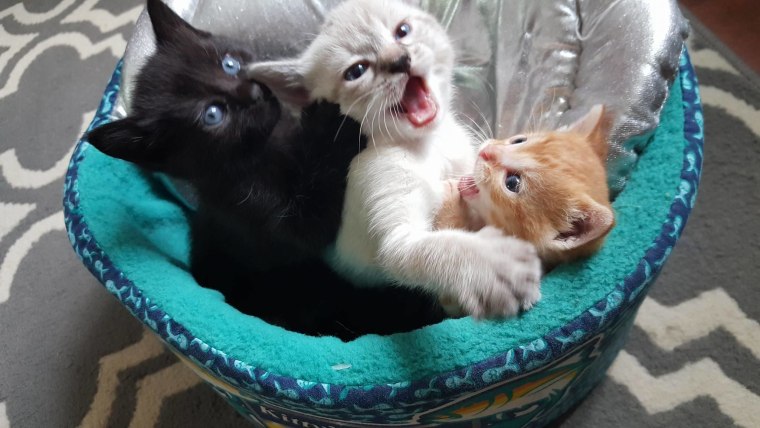 The kitten, who now goes by the name "Squirt," is "doing wonderful," according to Garrett, and fits right in with his two other dogs, cat and four kittens.
RELATED: Good kitty: These 6 'hero cats' saved the humans they loved
As for the attention the picture has received online, Garrett told TODAY he's completely shocked.
"It's hard to believe," he said. "I just wanted to show some people my new kitten, and it's kind of blown up."