A dog named Sam who went missing in Louisiana three years ago was found in Iowa this month, and reunited with his family with help from Cedar Rapids Animal Care and Control.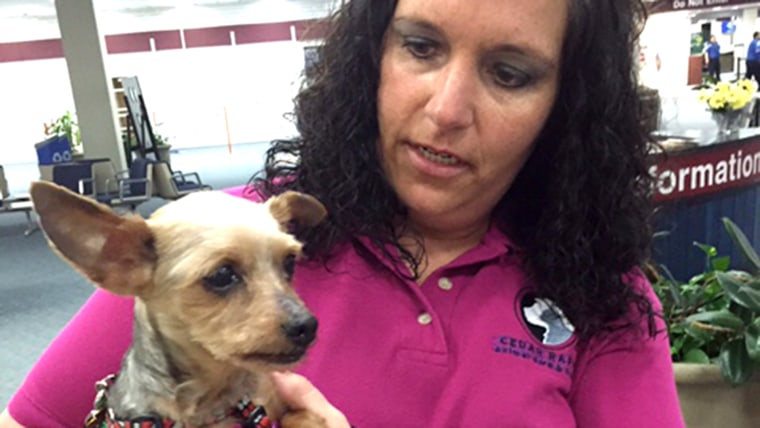 "This was such an uplifting experience for all of us at the shelter," Michelle Johnson, a Cedar Rapids animal-control programs specialist, told TODAY.com via email. "We all feel so good that we are able to make something special happen for a family and their dog. Sam is now home with a family that missed and loved him."
Sam, a now-10-year-old Yorkshire terrier, was believed to be stolen from the front yard of the Lambert family's suburban New Orleans home. On April 14 this year, Sam turned up in "fair condition" at the Cedar Rapids shelter, according to a press release issued by the city. Weighing just 5½ pounds at the time he was rescued, Sam was identified when staffers realized he had been implanted with a microchip.
Since the Lambert family's search efforts and lost-dog notices went unanswered, Johnson said, "Without that microchip, the family from Louisiana would never have known their dog was found." The specialist also emphasized the importance of "keeping the information up-to-date, [which] can make a reunion like this possible."
A day after Sam's rescue, the shelter contacted the family, whose members were "surprised and excited," Johnson recalled. Karisa Lambert, a teenager who'd received Sam as a gift a decade earlier, "never gave up hope that her dog would be found," she added.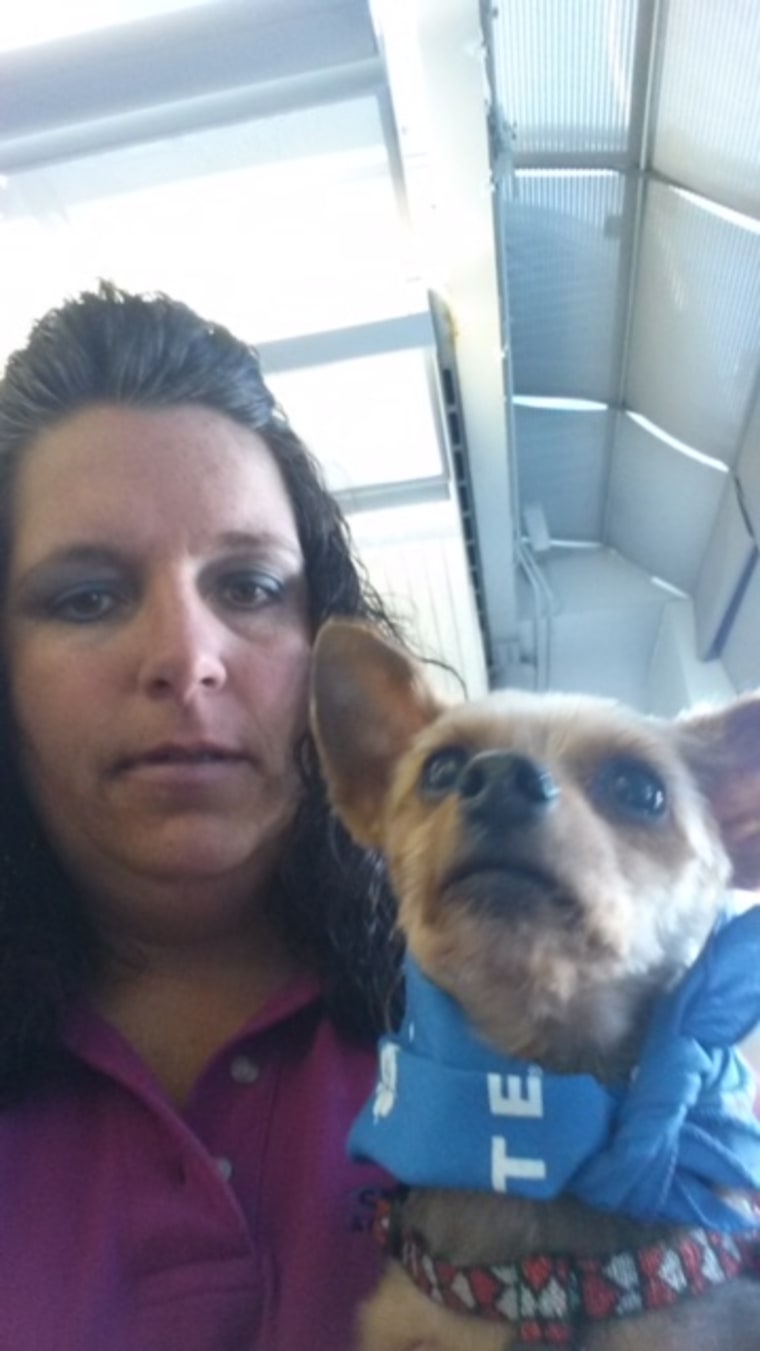 Shelter staff and veterinarians helped nurse Sam back to health, which required blood work, skin treatments and dental care.
"This just makes all of us feel really, really happy that we can make this miracle come true for this family and their little dog," Diane Webber, the animal-care facility's program manager, said in a statement. "Sam was found during Animal Control Officer Appreciation Week, and all of us taking care of this dog and finding a way to reunite him with his family really bonded us together in a special way."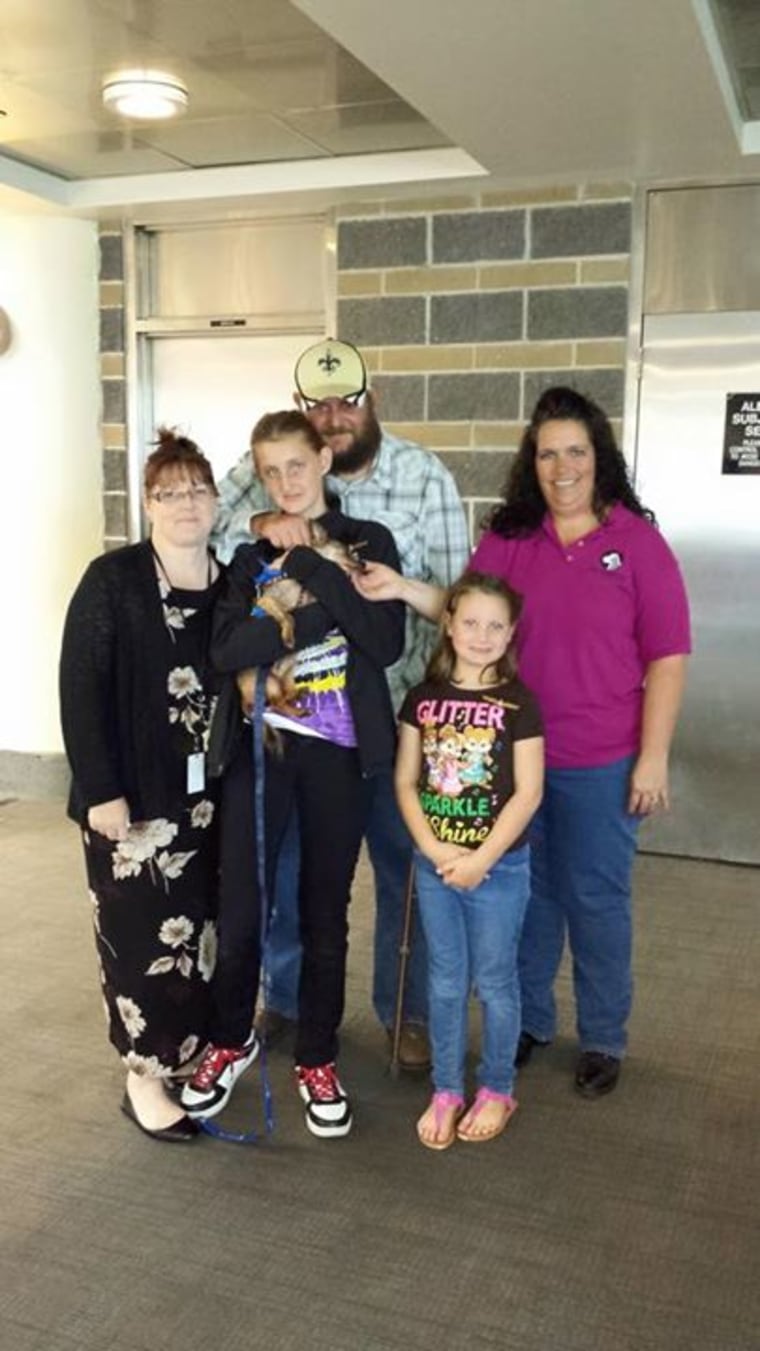 When word spread that Sam would need a lift home, United Airlines comped Johnson and Sam with a first-class flight ticket from Eastern Iowa Airport to Louis Armstrong New Orleans International Airport, where the dog was reunited Wednesday with the Lambert family.
"Never give up hope or underestimate the resilience of a dog," Johnson concluded. "[And] get a microchip so we can recreate wonderful stories like this more often."
Follow TODAY.com writer Chris Serico on Twitter.