It's hard to believe that Wrangler, TODAY's Puppy with a Purpose, joined the family just four weeks ago. He's made quite the impression in that short time.
The cutest member of our family tumbled into our hearts during his TV debut in January.
And we couldn't be happier that he's part of the team!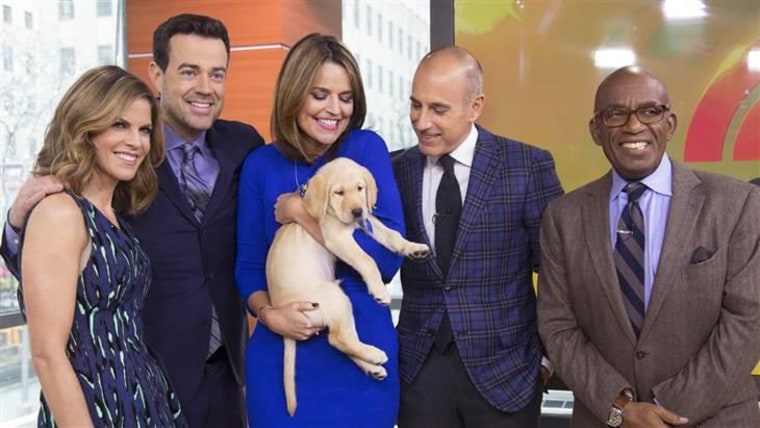 Guiding Eyes for the Blind will work with the TODAY team to train this little yellow Labrador retriever to become a guide dog for someone who is blind or visually impaired. But for the next 15 months, he's here to stay.
Related: Why Wrangler is getting a crate
It didn't take long for the TODAY family to fall in love with our newest addition.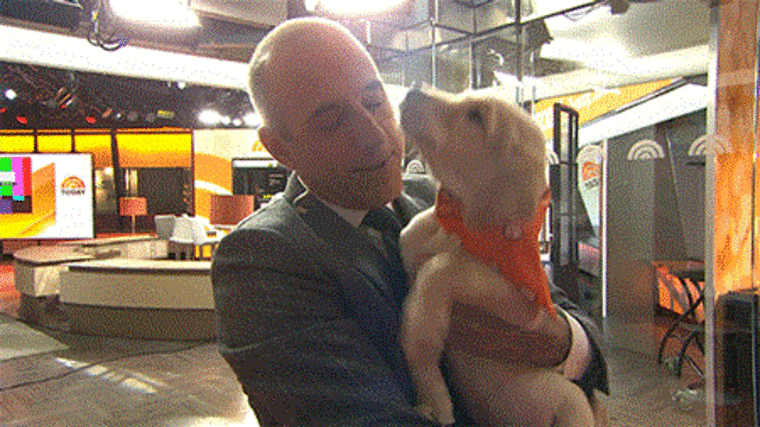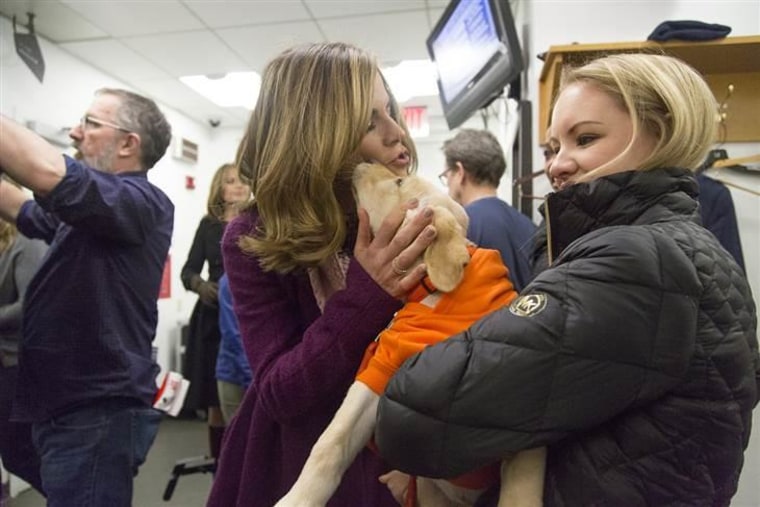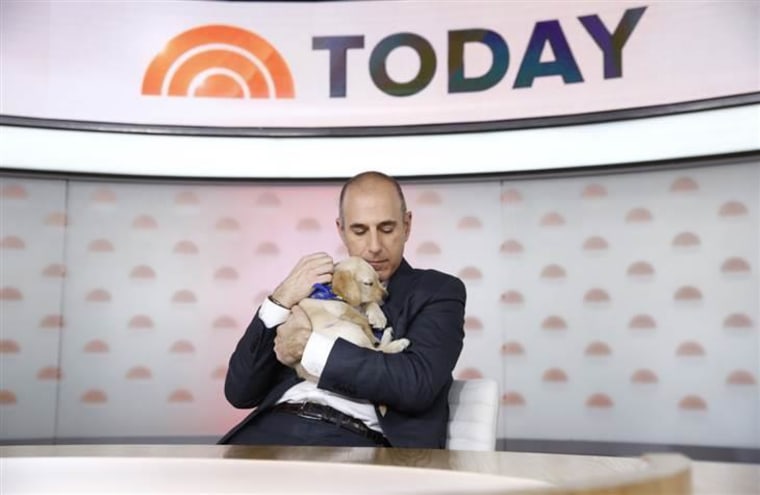 But who could resist this floppy little pup?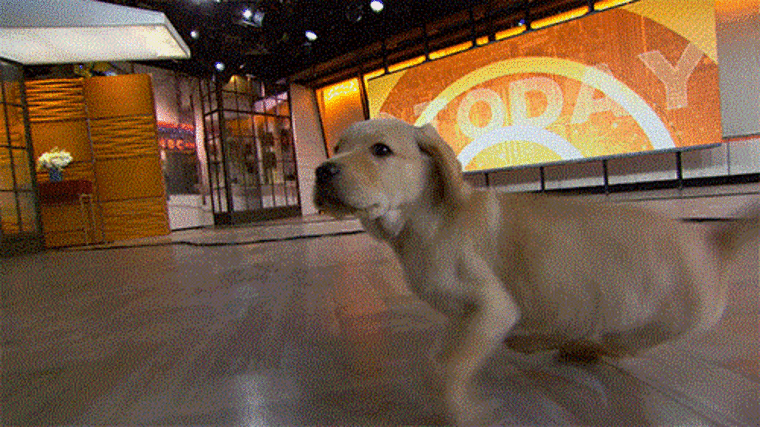 Day two on the job was just as exciting as the first; viewers helped name the TODAY puppy and decided on Wrangler!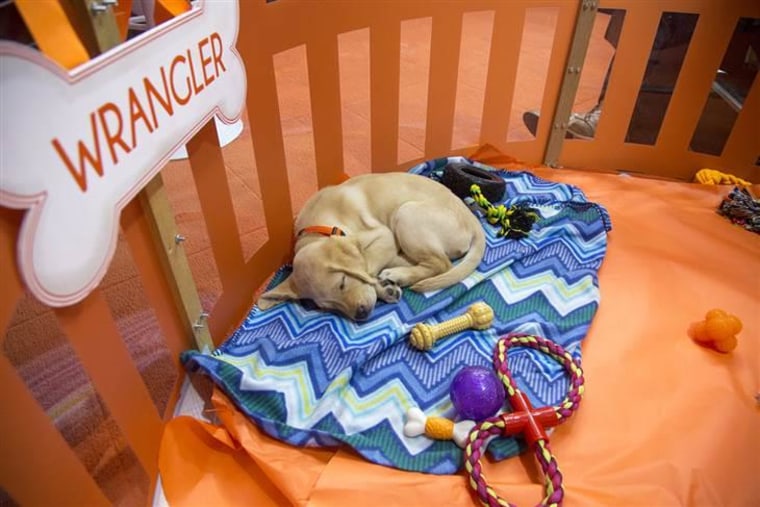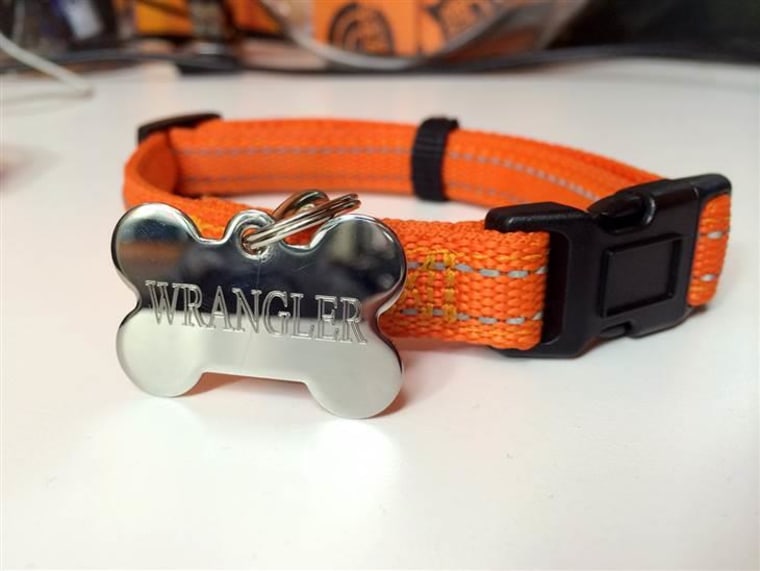 Wrangler spends most of his mornings in the Orange Room, watching the show from his pen and meeting a ton of celebrity guests. Gabrielle Union, Ryan Eggold, Dakota Johnson and Chrissy Teigen are just some of the famous friends he's made.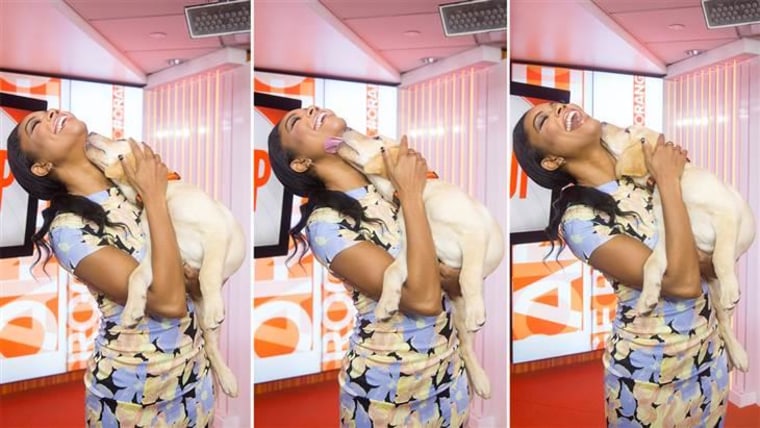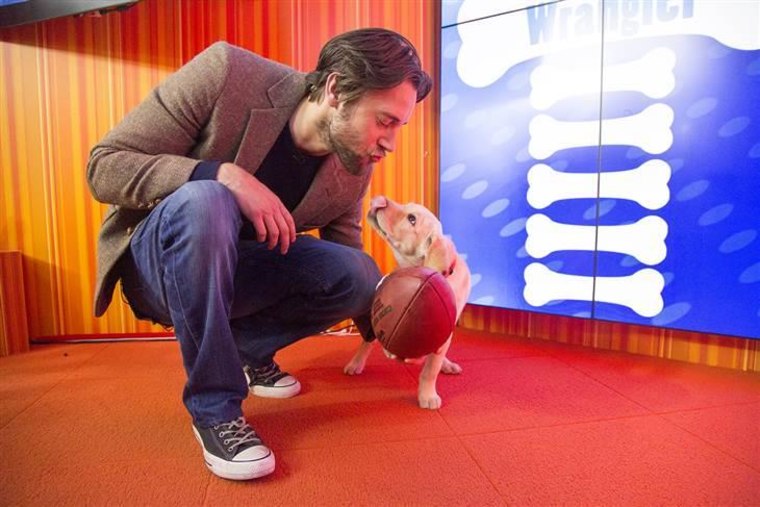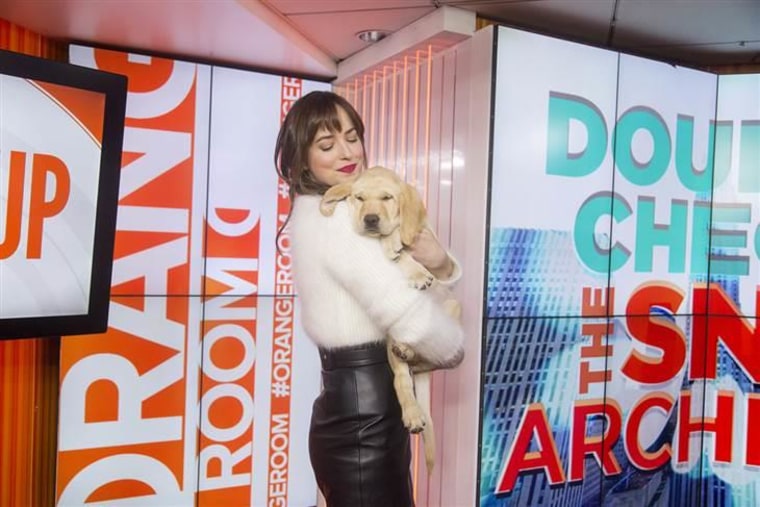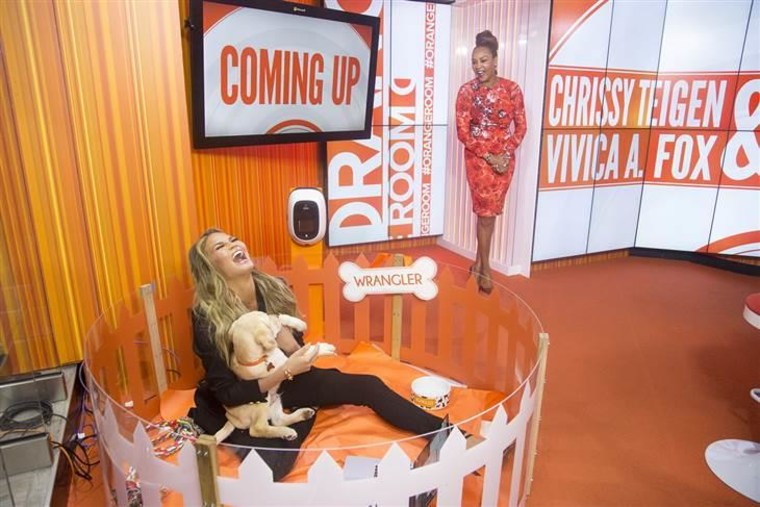 When he's not rubbing elbows with supermodels and movie stars, Wrangler practices his skills with his puppy raiser, Saxon.
This month he learned how to climb up stairs.
And his sit and stay are A+ in our book.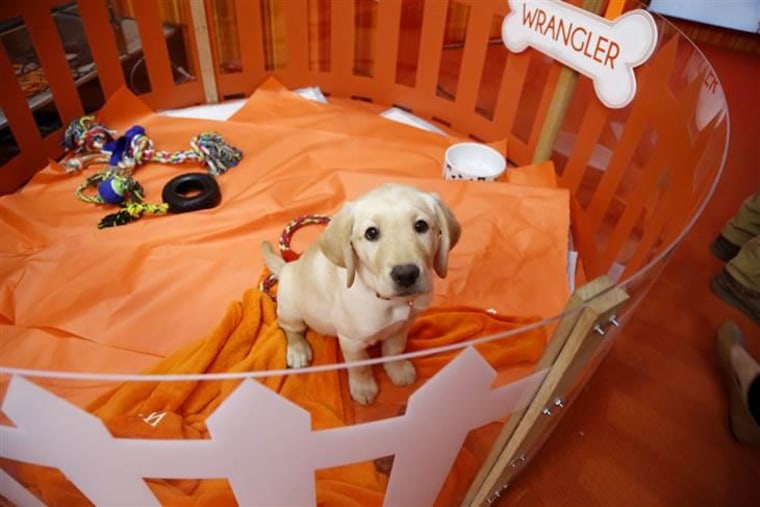 Just look at that dedication!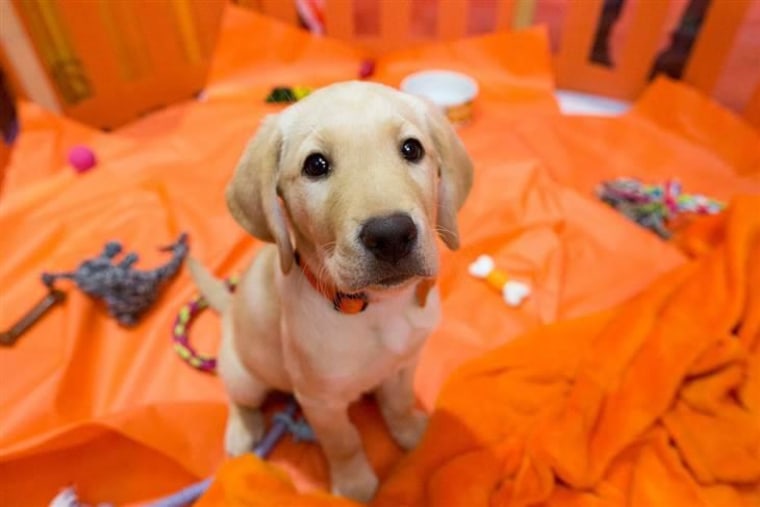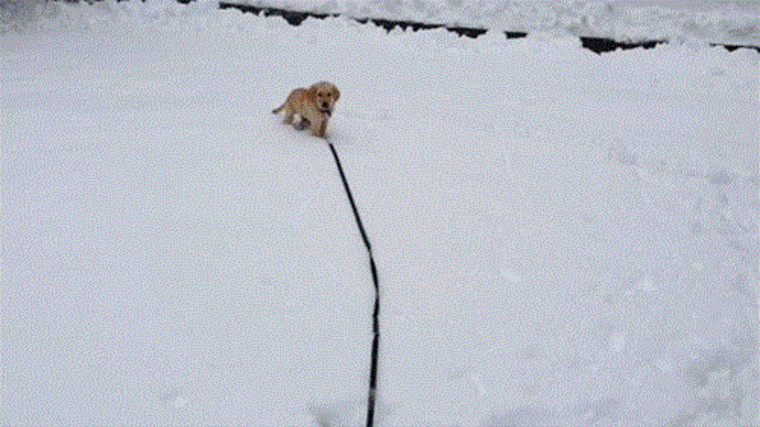 And he came back to work with a bang, making his plaza debut. What a natural!
Just a few days later, the TODAY pup predicted his Super Bowl pick...the New England Patriots. He even starred in his very first Super Bowl ad!
Thanks for an amazing first month, Wrangler! We look forward to many more.