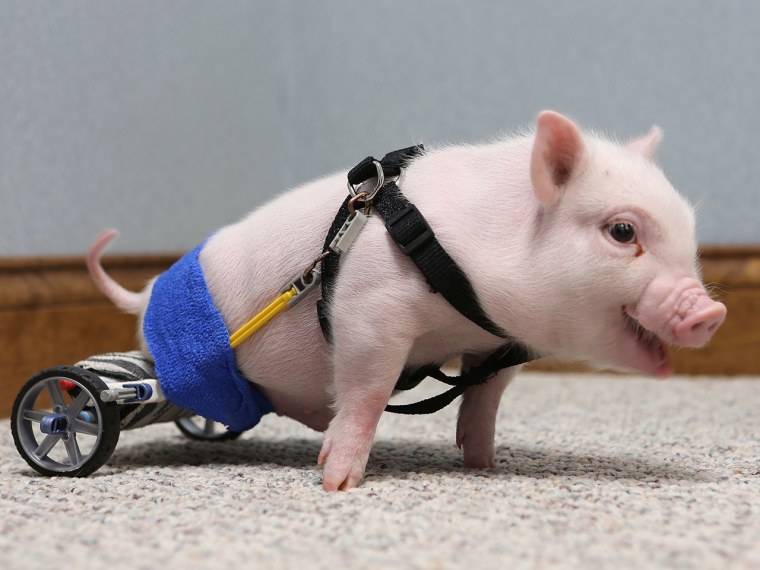 This little piggy is kind of a ham.
A disabled piglet born without the use of his hind legs has become a viral sensation, winning hearts around the Internet for his adorable antics in a homemade wheelchair.
Dr. Len Lucero posted a video of the piglet, named Chris P. Bacon (say it out loud), two weeks ago on YouTube, explaining that he was teaching the 10-day-old animal to use a wheelchair made of toy parts.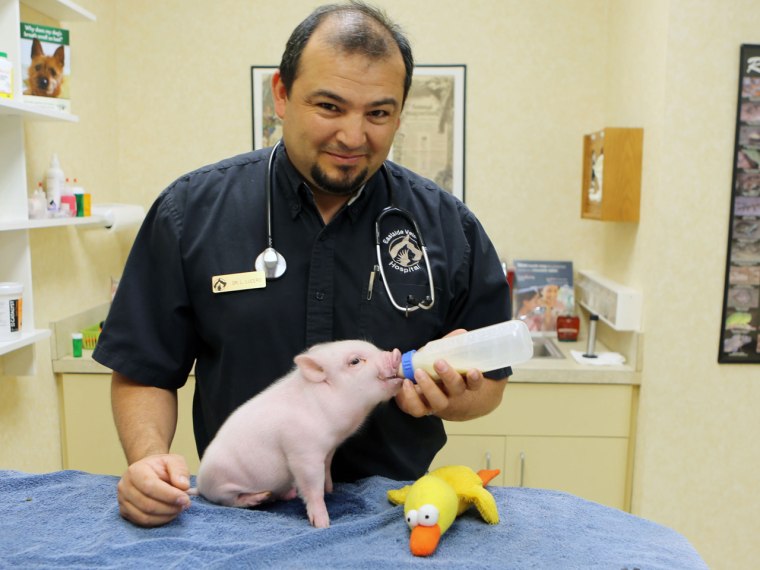 "Chris was born without use of hind limbs," Lucero writes in the video, a six-minute clip of the adorable piglet grunting and walking around on his front two legs while attached to the device.
Lucero, a veterinarian in Clermont, Fla., ended up taking care of the piglet when a client dropped him off last month, he told the Orlando Sentinel.
After Lucero fashioned the wheelchair for his new pet and posted it online, the piglet quickly gained an Internet following. He now has his own Facebook page, where he posts updates for fans like "Hope your weekend was just oinky."

After seeing a clip of Chris P. Bacon's cuteness, Florida company Handicappedpets.com, which makes wheelchairs for dogs, has reportedly donated a wheelchair for the piglet, which he should be big enough to start using in a matter of weeks.
More from TODAY Pets:
Handicapped pooch Batman finds a family
Robotics club helps paralyzed feline walk in 'cat-traption'
The mini-horse that could: Tiny Roo has four casts, watches 'Ellen'