Christopher Vane fights back tears whenever he recalls something his mother, Ursula, used to say in her final years on Earth: "When I die, I'm going to have a barn up in heaven and I'm going to have all the animals and they're going to stay with me."
Sadly, Ursula died about six months before her son opened a no-kill sanctuary for farm animals — which he named Little Bear Sanctuary in her honor. (Ursula means "little bear" in Latin.)
"She was my biggest supporter," Vane, 58, told TODAY. "She taught me compassion. She always loved animals. I know she's looking down on us."
Since its inception in 2017, Little Bear Sanctuary has rescued more than 150 animals, often from hoarding situations, and is currently home to 74 pigs (soon to be 75) and 29 sheep, plus other species like cows, chickens, goats and a 15-year-old tortoise named Keisha. The no-kill, no-cage sanctuary is a place where abused animals and those rescued from slaughter can live out their lives in peace.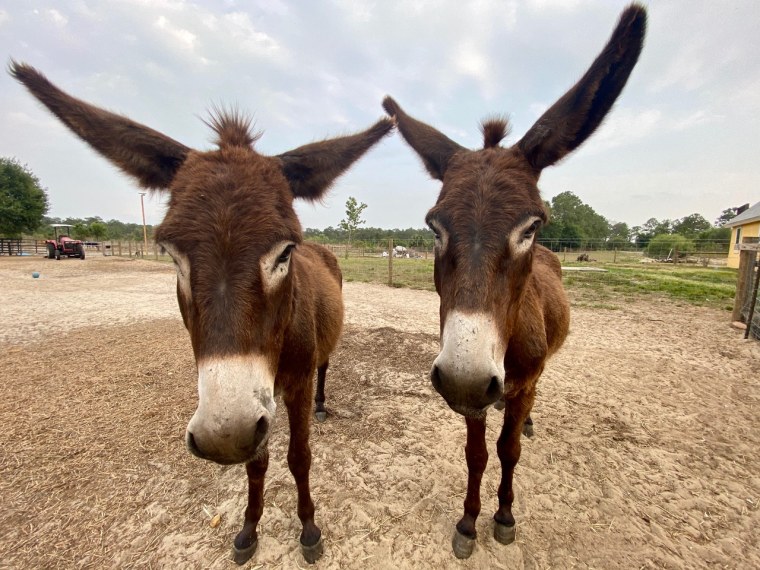 Five rescue dogs love running around and visiting the other residents, like two donkeys, Jeremiah and Ezekiel, or Shrek and Fiona the pigs — or Shrek the goat.
There's even an odd couple: two bonded pigs named Casper, a 1,000-pound Yorkshire pig, and Elvis, a svelte 200-pound potbellied pig.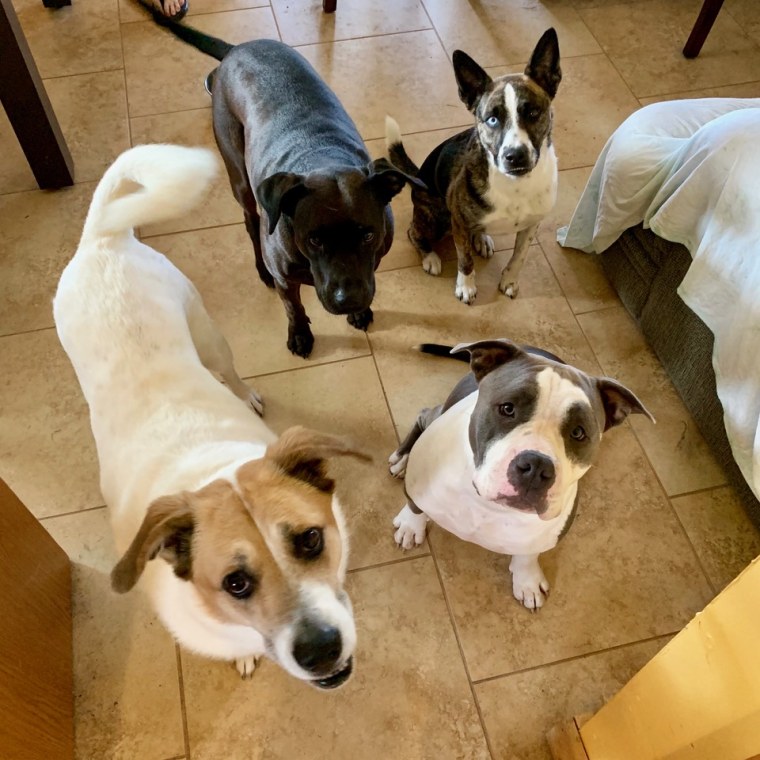 While Vane insists he doesn't have a favorite animal, he does have a "fondness" for a 300-pound pig named Willy, the sanctuary's first rescue.
"He's quite the character," he said. "He greets everybody and he loves his belly rubs."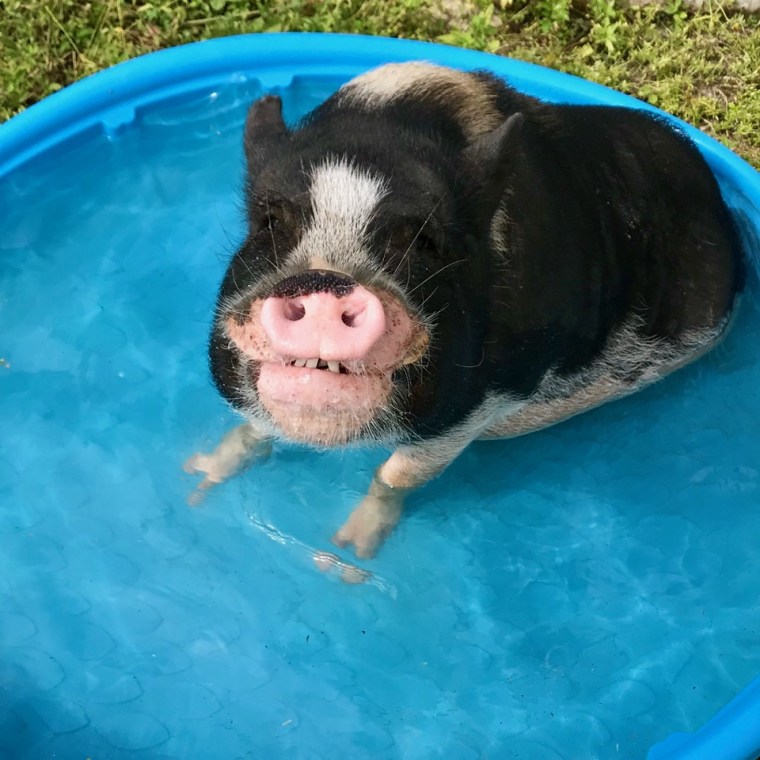 Many people buy pigs as pets but then surrender them when they get "too big." Before that happened to Willy, his owner taught him to sit like a dog for treats. When other pigs joined Little Bear Sanctuary, Willy taught them to sit, too.
"Two weeks later they were all sitting for their treat," he recalled. "I've heard that pigs teach each other stuff, but to see that in real life was pretty amazing. It just kind of cements their intelligence."
Vane wishes more people knew how intelligent pigs are, and that they are meant to be big. Unscrupulous breeders purposely malnourish pigs and market them as "miniature" — selling them before they've reached maturity and their full weight. A few of Vane's rescued pigs remained small from chronic malnourishment before rescue and suffered bone defects as a result.
"We actually had to stop taking people's pet pigs because I think it's become a crisis," he said, noting the sanctuary receives calls every day from people wanting to surrender their pets.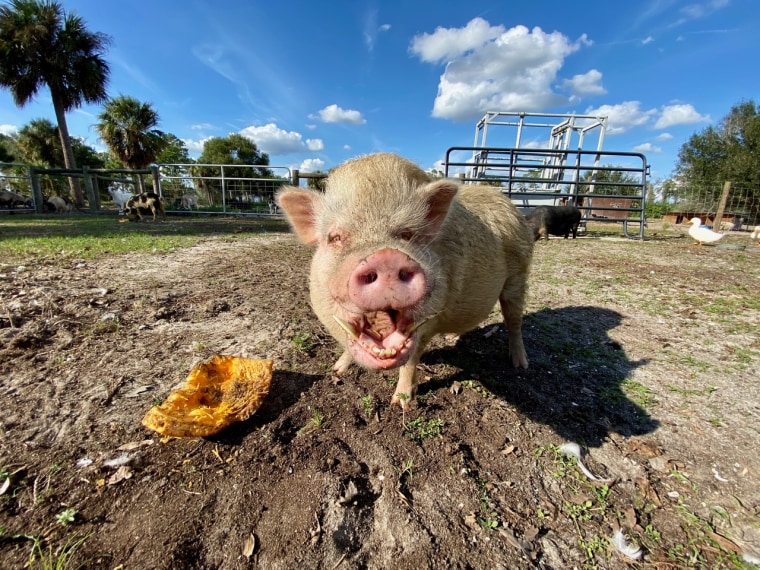 Little Bear Sanctuary is a labor of love that Vane runs with his husband, Randy Sellers, who also works full time as a service adviser for a car company. The two share a deep love of animals and are both now vegans. Their romance bloomed even though Sellers ate fish on their first date.
"He's a great support," Vane said. "I don't know what I would do without him."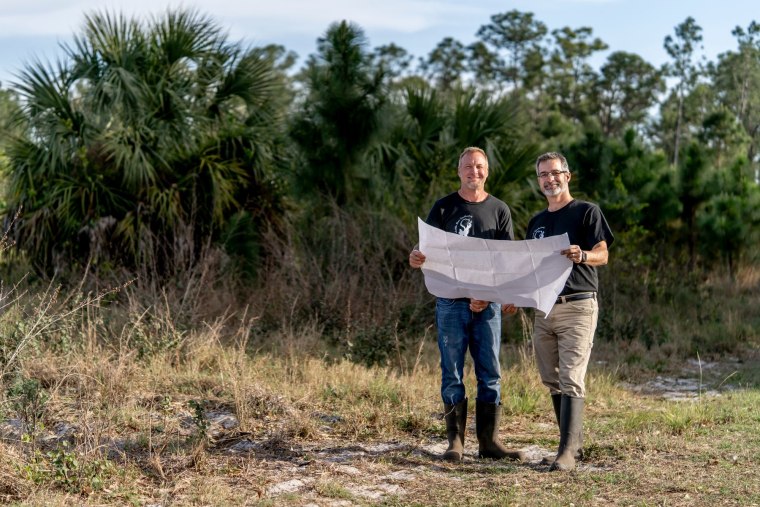 Rather than being locked in cages, animals at Little Bear Sanctuary are free to roam the 30-acre property. Because of its high standards for animal care and business practices, Little Bear Sanctuary is a verified "true sanctuary" by the Global Federation of Animal Sanctuaries.
But they'd love to develop and expand the sanctuary and its outreach to help more animals. To work toward that goal, Vane created a GoFundMe fundraising campaign and was recently named a GoFundMe Hero by the organization.
"We really want to bring the community in," he said. "It's part of our mission. We really want to be a destination here and have a beautiful space for visitors."
Vane, who worked as a physician assistant, realtor and veterinary technician before opening Little Bear Sanctuary — where he doesn't currently draw a salary — said this is the hardest job he's ever had, but it's also the most rewarding.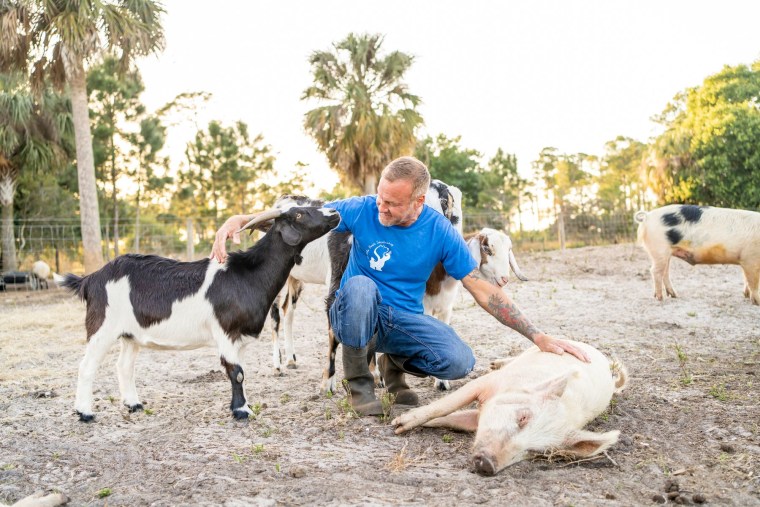 "Every day when I walk outside the house, it just makes me smile," he said. "You can't be depressed here. These animals just change your day."