Say "meow"!
In an effort to find new homes for kittens, Texas photographer Wendy McKee decided to get creative and make her cats stand out from the rest. Patterning kitty costumes after Princess Leia, Frodo Baggins and other Hollywood characters, McKee's approach seems to be working.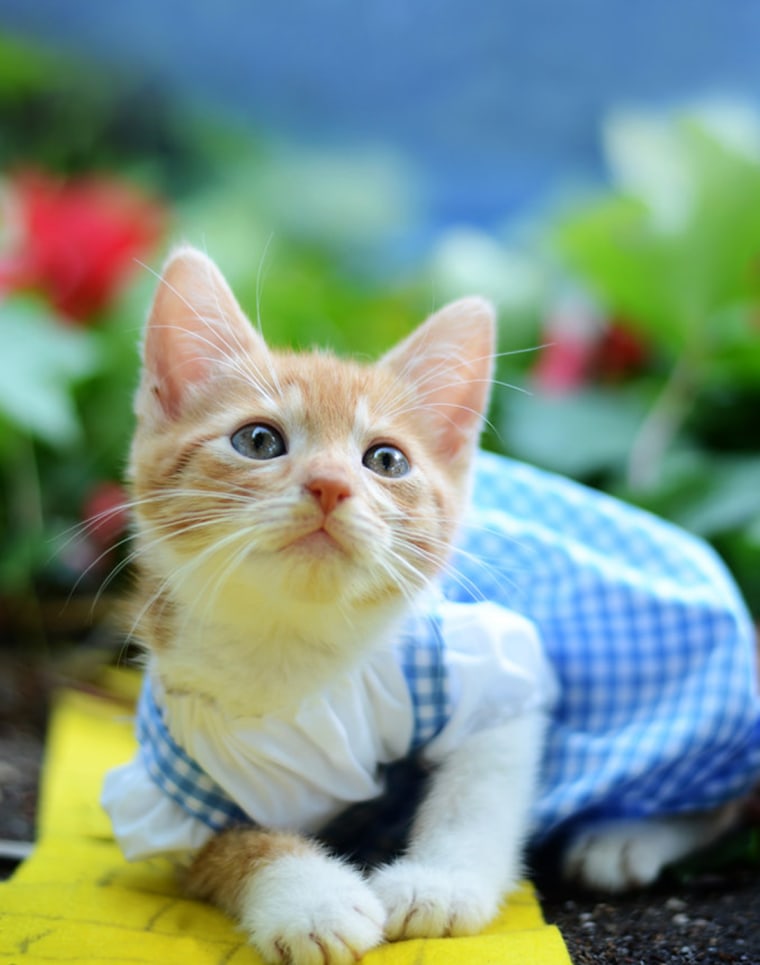 With approximately 15 cats living in and around her home, McKee realized last month that it's time to lighten her kitty load.

"I would probably be considered a crazy cat lady," she told TODAY.com. "My house seems to be the place that people drop off cats that they don't want anymore."
One reason she has such a surplus in felines is that some of her of cats were pregnant at the same time and had their litters simultaneously. In an effort to spread the word of the new kittens available for adoption, she decided to capture some thematic images that would be sure to grab attention.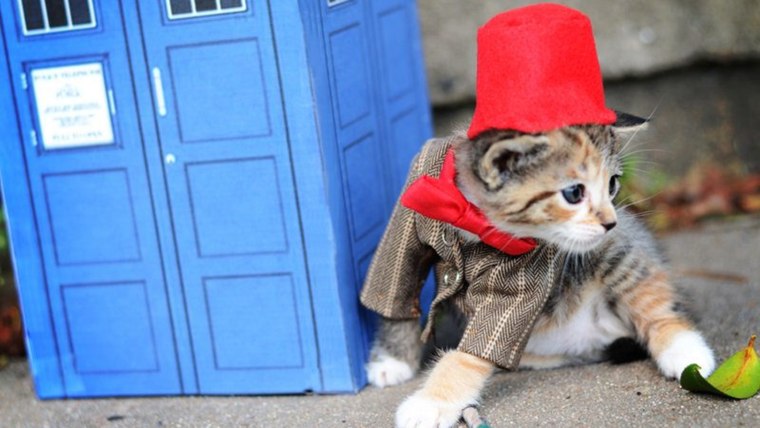 McKee started by putting her sewing skills to work to create an outfit similar to that of Khaleesi in "Game of Thrones" for one of her white cats. She then created five more kitten costumes, inspired by her favorite TV shows and movies, ranging from a Dorothy outfit from "The Wizard of Oz" to a Princess Leia get-up from "Star Wars" that included a handmade wig.
"The wig was the most difficult part," she said. "Making a wig for a cat is not something you can find a YouTube video of how to do."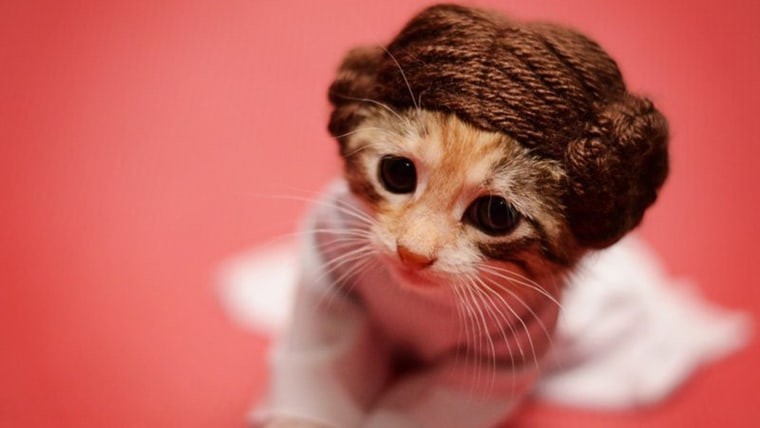 One of her favorite photo shoots so far was of a gray kitten who was born without eyes. His fur color reminded McKee of Gandalf the Grey from "The Lord of the Rings," so she headed to the fabric store, whipped up a costume and had a Gandalf kitty within days.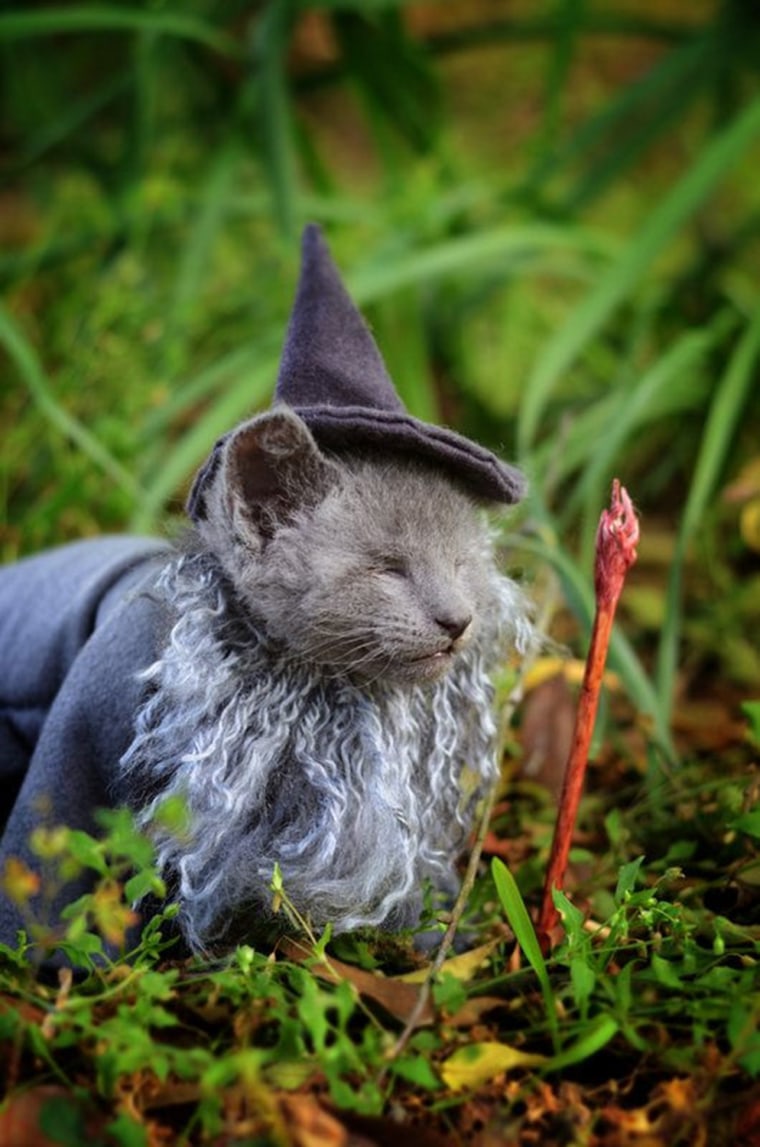 "It's sometimes embarrassing to go to the store because they always ask what project you're working on," she said. "When you say you're working on a cat costume, they look at you a little weird."

McKee said that a few of the cats in the photographs are in the adoption process and that she is going to continue this effort for as long as she can.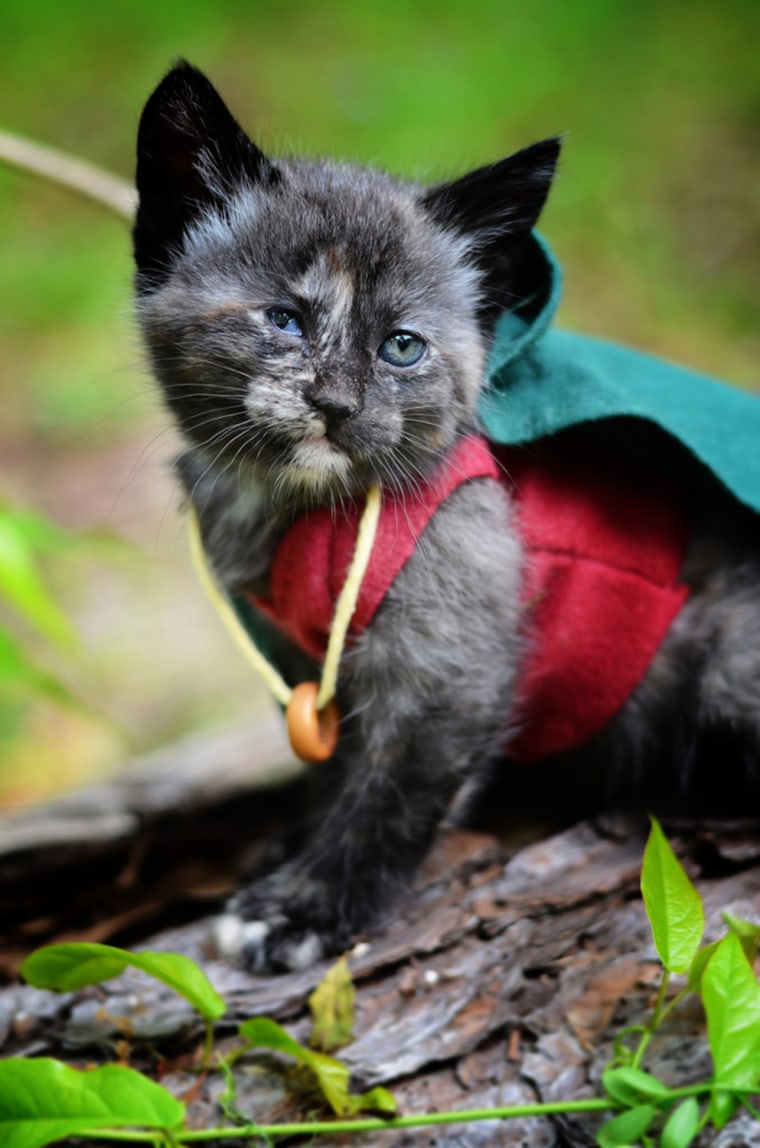 With additional plans to make posters and a potential calendar of the images, McKee is currently working on a kitten costume for a photo shoot based on "The Rocky Horror Picture Show."

"I'm trying to figure out how to make fishnet stockings for a cat," she said, "which is proving to be problematic."