Two stray kittens have found permanent homes after nearly suffering a frigid fate in a Walmart display case.
On April 26, shoppers in Phoenix, Arizona, alerted staffers after hearing soft meows coming from a refrigerated sandwich case in the store, the Arizona Humane Society reported.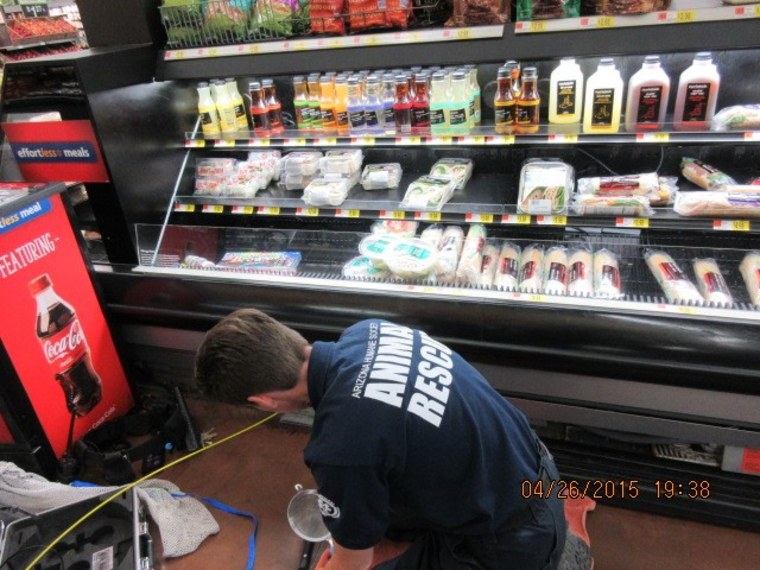 As the store manager soon discovered, two tiny kittens were trapped inside the unit, crying from hunger and cold.
When Arizona Humane Society technician Jujului "Juju" Kuita arrived on the scene, she wasn't sure she could save the kittens. They had been separated from their mother, a stray the manager took care of, for hours.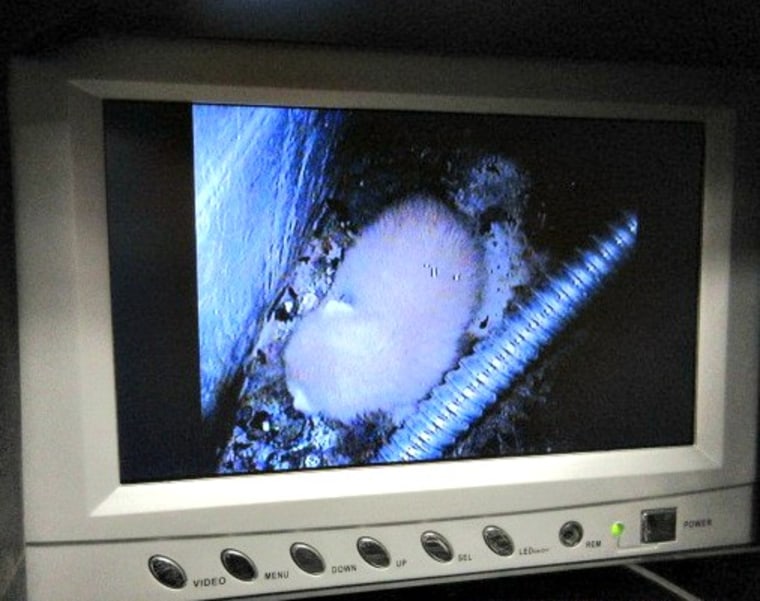 "We knew it was a matter of life or death that night," Kuita told TODAY.
RELATED: Girl who is deaf finds 'best friend' in puppy who is also hard of hearing
She and her coworker, Ruthie Jesus, used a video camera mounted on long cable to locate the kittens, who were trapped in a pipe in the back of the unit. It was the "tightest position I have ever seen," Kuita recalled.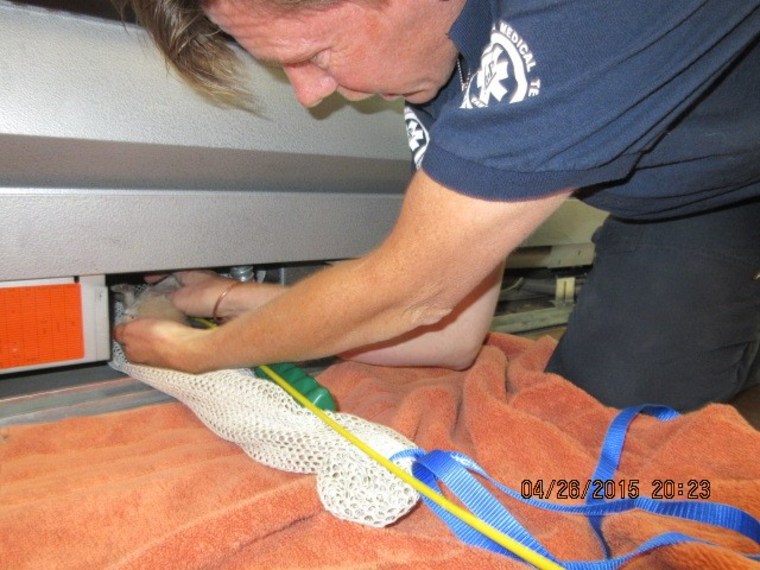 Kuita and Jesus came up with an unconventional solution: scooping the kittens out with ladles Walmart staffers gave them.
They then pulled the kittens to safety using a pole with a noose at the end.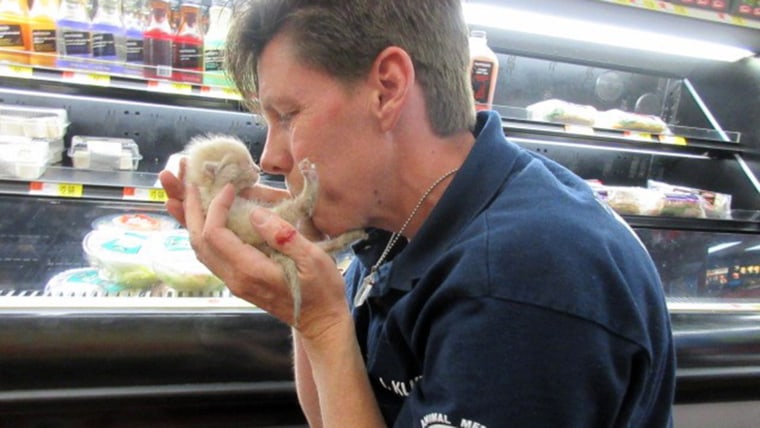 Calling the rescue a "miracle," Kuita said she was thrilled when the kittens were finally freed.
"I really, truly could not believe that we rescued them," she explained. "I know the universe had a hand in that."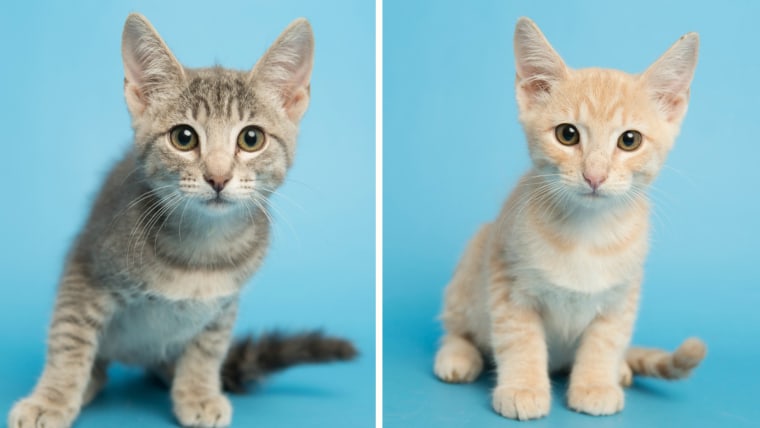 The kittens were taken to the Arizona Humane Society after receiving care on scene.
RELATED: Adorable kitten thinks a dog's tail is the best toy
The pair was named Grace and Houdini and fostered until this past weekend, when both were adopted by families in Phoenix.
Kuita said she thanks "the angels" that Grace and Houdini made it out alive.
She's also grateful for the way the local community came together to help the kittens.
"It makes you want to be a better person in everyday life, to see that side of people," she said.