Whenever his owners decide to have some fun with him, Jack the Australian cattle dog knows how to keep a level head.

In a series of photos by owner Nicole Lee and her boyfriend, the 3-year-old dog can be seen balancing all types of items from their San Francisco home on his head, whether it's cookies, a frying pan, a soccer ball or a soup can.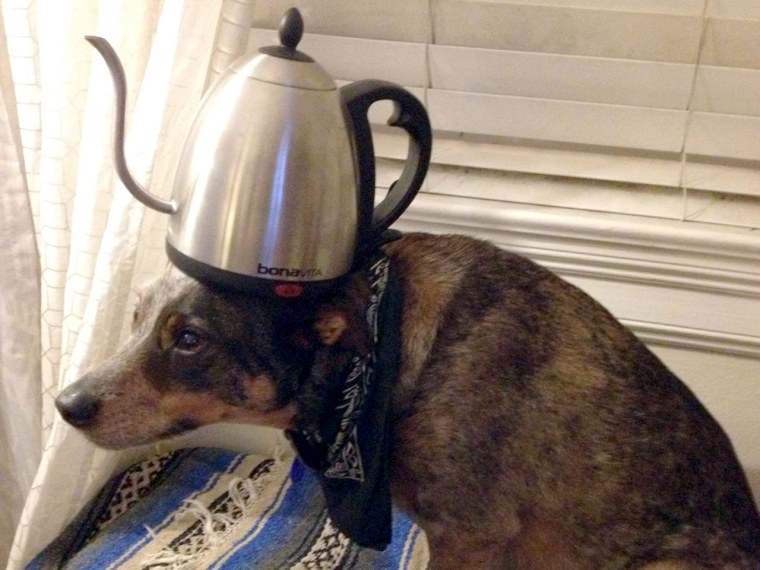 Jack's rare talent was revealed to the public when Lee and her boyfriend, Trey, posted the photos on Reddit, asking users to submit their requests for what to balance on his head next.

The couple adopted Jack when he was a puppy and soon learned the dog was patient enough to let them stack anything on his head without making any sudden movements or dropping anything. They reward him with treats after each of his balancing acts.