Katherine Heigl is headed back to prime-time TV in her new series "State of Affairs," but rest assured, even when you don't see her on the big or small screen, the actress stays very busy.
After all, it's no easy task to take care of 34 — or more — pets.
That's right! During a Friday morning visit to TODAY, Heigl admitted to having quite the menagerie back home in Utah.
"Yeah, I think it's 34," she said. "I don't know; I haven't done the math."
But she was pretty sure she has "eight dogs, four cats, nine horses, two miniature horses, two donkeys, two goats … and I had 10 chickens, but two died."
So 35? Maybe. But who's counting?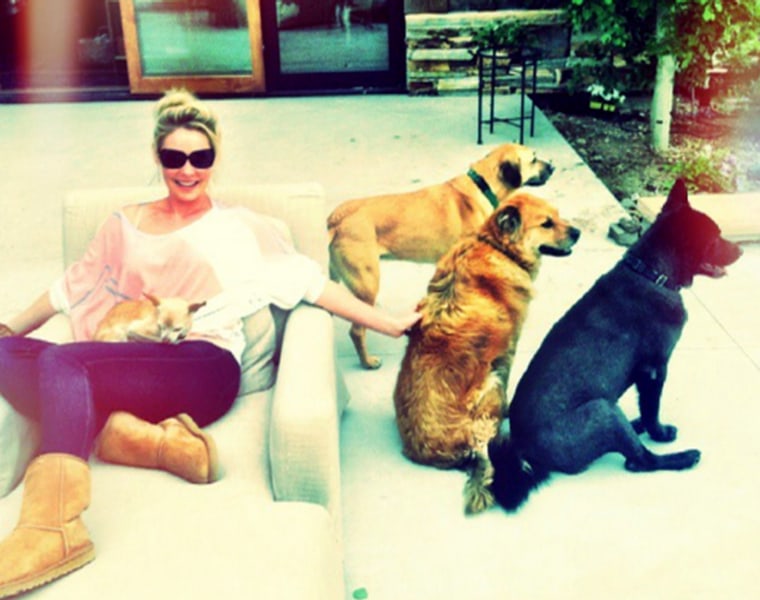 Luckily for Heigl someone had an eye out when one member of her burgeoning animal brood, dog Gertie, made a break for it at a hotel Thursday.
"Suddenly we heard this voice from the hallway, 'Whose dog is this? Somebody lost their dog!'" she recalled.
Turned out Gertie's good Samaritan was none other than Oscar-winning actress and constant charmer Jennifer Lawrence.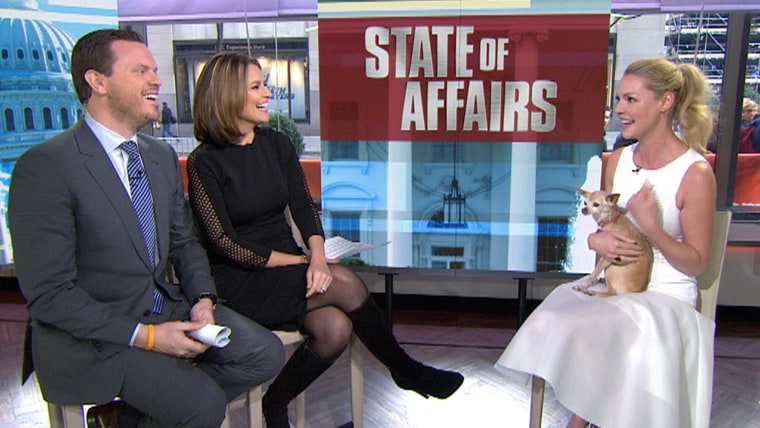 Want to find more from Heigl? Just tune into to NBC Monday at 10 p.m. ET to catch her on the series premiere of "State of Affairs."
Follow Ree Hines on Google+.