Who's going to get the little white dog?
TV personality Judge Judy Sheindlin recently had three parties in her courtroom: the plaintiff, a man who claims Baby Boy is his; a defendant, who bought the dog for $50 off the street, and vehemently disagrees that the man is this dog's proper owner; and then there's Baby Boy himself, the ultimate arbiter here.
While the law regarding animal custody can sometimes be quite complicated, this proved to be an open-and-shut case once Judge Judy let Baby Boy loose in her courtroom.
In the clip, which has been viewed more than 3 million times, the dog happily flings himself at the plaintiff. With this loving display, Judge Judy instructs the man to pick up the dog and take him home.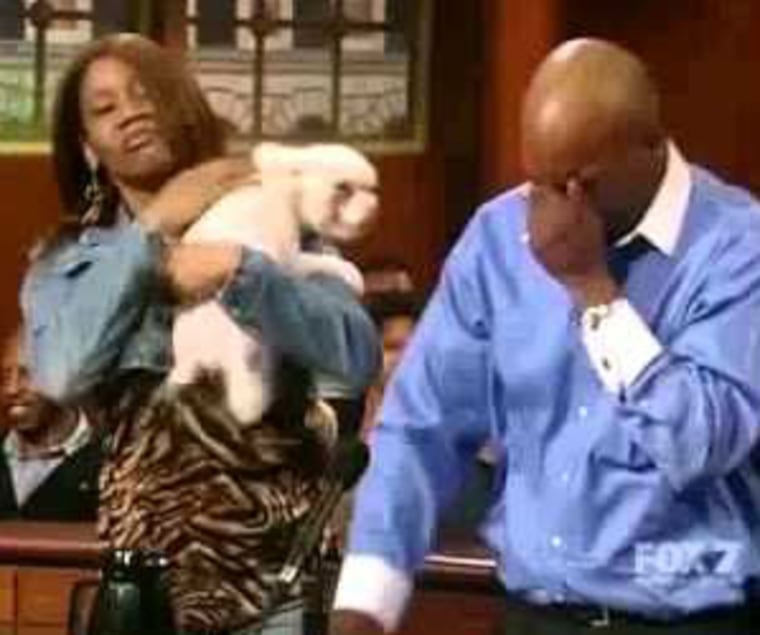 "This means everything in the world to me," the man says tearfully in a post-hearing interview. "This is like my child."
And just a friendly reminder: There are plenty of dogs to go around! Check your local shelters and rescue groups if you want a furry companion of your own.