Sure, greyhounds are fast. Whippets are speedy, too. But by one measure, a cuddly Pomeranian named Jiff has got them all beat.

Guinness World Records announced late Wednesday that Jiff, a natural performer who hails from Los Angeles, has set world records for the fastest running on two back legs and on two front legs. Jiff can run 10 meters on his hind legs in 6.56 seconds, and 5 meters on his front paws in 7.76 seconds.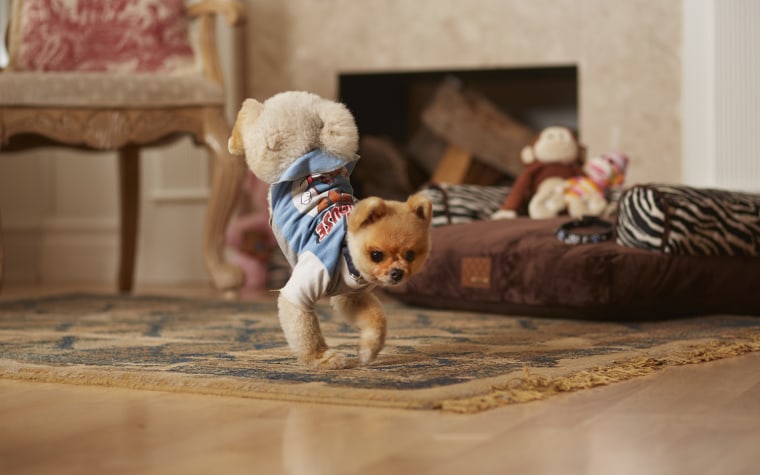 "When Jiff first walked into our offices, we weren't even sure he was real!" Guinness World Records Editor-in-Chief Craig Glenday said in a statement. "He looks like a living, breathing cuddly toy. He might be toy-sized but he's got a huge personality. ... He certainly deserves his place in the new Guinness World Records book."
Guinness officials unveiled Jiff's swift two-legged running stats to provide a sneak peek at the latest "Guinness World Records 2015" book. The 60th anniversary edition of the book hits shelves on Sept. 10.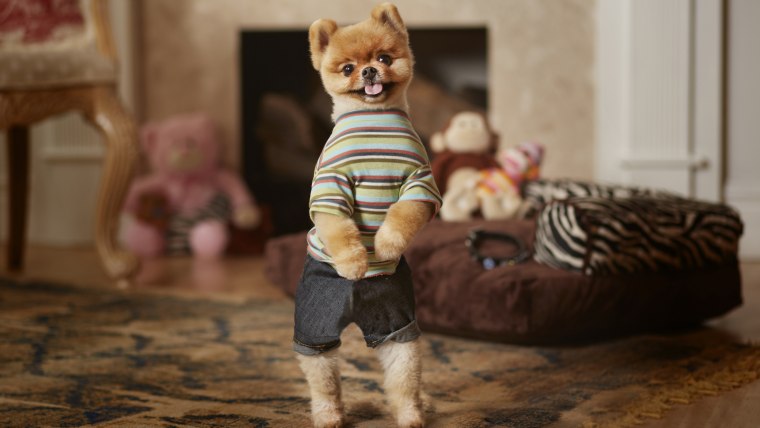 Footage of Jiff's running prowess was featured on TODAY on Thursday morning. On Sept. 10, Jiff will appear live on the show along with other eye-popping record holders, including the woman who can crush the most apples with her biceps, the man with the longest tongue, the woman who can shoot an arrow the farthest with her feet, and the man with the largest Afro.
Enjoy these eye-popping images of the biggest, fastest, longest, weirdest and wackiest record breakers featured in the 2014 edition of "Guinness World Records."
Need a Coffey break? Connect with TODAY.com writer Laura T. Coffey on Facebook, follow her on Twitter and Google+ or read more of her stories at LauraTCoffey.com.