After months of back and forth in a doggie custody battle, Obie the obese dachshund finally has a permanent home. Foster mom Nora Vanatta will get to keep the portly pooch, whom she's helped diet down from 77 pounds to a healthier 49.
"Everybody is thrilled," Vanatta told TODAY.com. "It's time to move on and focus on Obie, continuing our message and his journey."
Vanatta said she reached a settlement in the case on Wednesday, just a few months after Washington County Circuit Court in Oregon allowed her to keep caring for Obie until the dispute could be resolved. That October decision denied a request to return Obie to Oregon Dachshund Rescue's founder Jenell Rangan.
The saga started when Portland-based Oregon Dachshund Rescue let Vanatta give the morbidly obese Obie a temporary foster home. But after Obie became an Internet sensation with a much "liked" Facebook page and an appearance on TODAY, Oregon Dachshund Rescue filed a complaint claiming that Vanatta had been "exploiting the dog for the sensationalistic promotional value of its unusual obesity."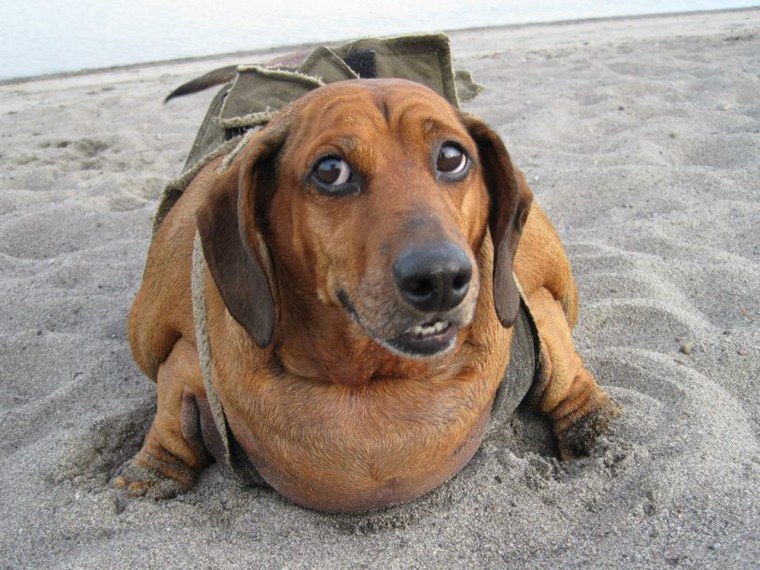 Obie's (former) foster mom said Thursday that she couldn't share specific details of the settlement. Rangan of Oregon Dachshund Rescue confirmed that the settlement took place.
"We're both going our own ways, but that's OK," Rangan told TODAY.com "That's what we needed."
Vanatta said she's eager to put the legal battle behind her.
"We're really excited to move on," she said with a laugh. "I don't want to put more time and energy into that."
So what's next for Obie? According to Vanatta, skin-reduction surgery and a little community service.
"He's so great with people," she said. "I'm hoping to get him out to meet with kids and educate people on obesity prevention."
More: