The first sign of fall isn't changing leaves, cooler air or even pumpkin spice lattes.
No, the real sign of the change of seasons is Fat Bear Week, an annual tradition beloved by many.
What, exactly, is Fat Bear Week? It's maybe the most relaxing reality competition to ever air. It's fun, lighthearted and celebrates exactly what the title suggests: As bears in Alaska's Katmai National Park and Preserve get ready for winter hibernation, they gain weight. Every year, the national park sets up a bracket and online voting, and people can vote for their favorite bears from Sept. 30 to Oct. 6 based on which bear they think will be the largest at the end of the week.
It's sort of like any other bracketed tournament. There are classic competitors, like Holly, who won the week in 2019.

There are the underdogs, like 747, who have nearly snatched the crown a few times only to fall short at the last moment. There are aging icons, like Otis, who have been champions before and could take home one last win. There are even family dynasties: Holly's cub, officially labeled as "435's cub," is competing this year.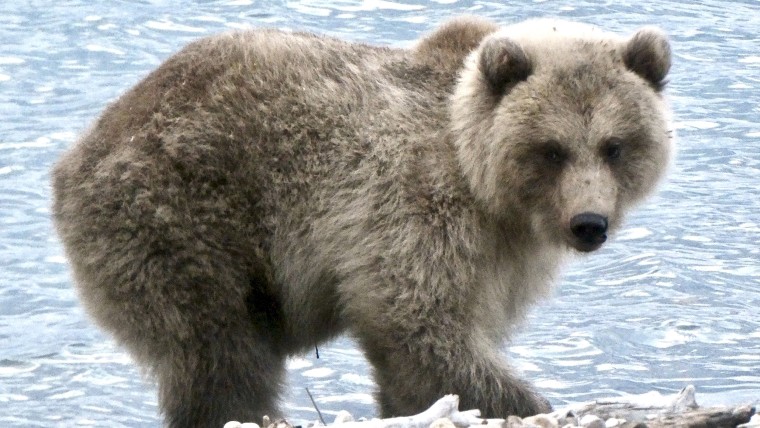 Just how large do the bears get? According to a list of frequently asked questions published by the preserve, some of the largest bears in Katmai can weigh over 1,000 pounds by the time they start hibernating in the fall. In general, Katmai's brown bears are "some of the largest in the world."
How can I watch Fat Bear Week?
Fat Bear Week is broadcast by the park. Six different webcams surround the Brooks River, where the bears catch salmon and generally wander around. The range of cameras allows fans to see the action from multiple angles, and once you've figured out your favorite bear, you can submit your vote online.

Each day, different matchups are presented along with some fun facts about the bears, including before-and-after photos so voters can see just how much weight the bears have gained during the past few weeks.
If you're up for it, you can even seek out some further celebrations.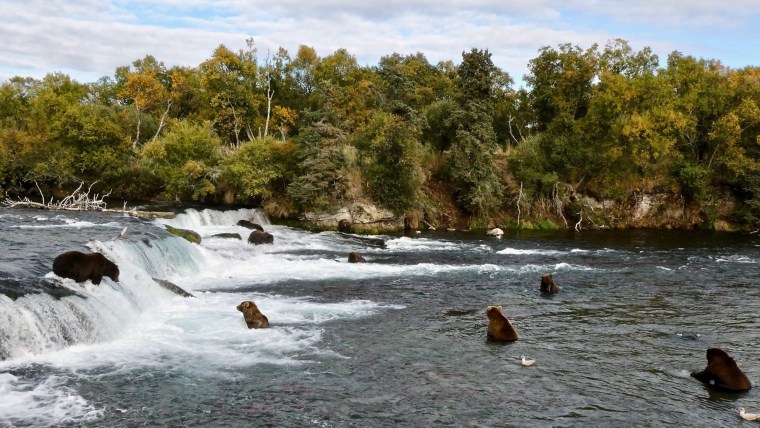 There's a schedule of events, which includes educational question-and-answer sessions with bear experts and scheduled play-by-play descriptions of what's happening on camera. Park rangers are taking questions online, and Fat Bear Week fans are always eager to talk about the phenomenon on Twitter using the #bearcam and #FatBearWeek hashtags.