We all like to think that we have the cutest dog in the world — but what if your dog is actually the ugliest?
Just ask the the owner of SweePee Rambo, who just took home the title of "World's Ugliest Dog" Friday, proving that beauty is truly in the eye of the beholder. At just 4 pounds, blind and freckled, the Chinese Crested dog took home the coveted trophy for the annual dog pageant, putting all of the less-ugly dogs in their place.
Her ugliness has never held her back, though. SweePee's proud owner, Jason Wurtz, has taken her to work with him every day for the last 17 years. (That's commitment!).
"I've had girlfriends over the years and they were jealous of her and like I told them, she was here when you came and she'll be here when you leave, that's the best friend I have," Wurtz told TODAY.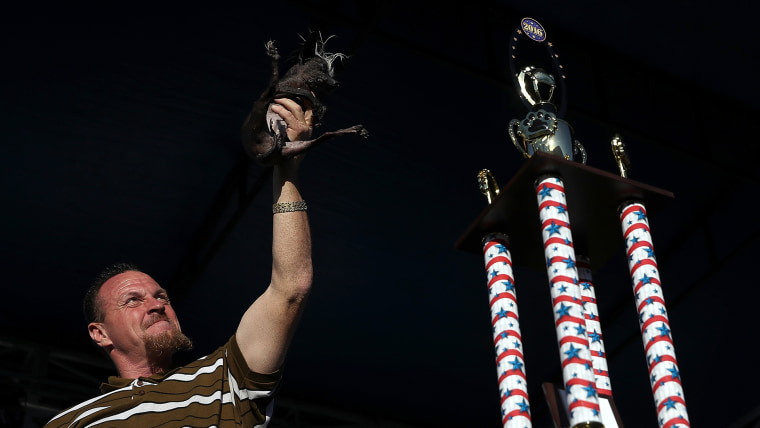 The contest, in its 28th year at the Sonoma-Marin County Fair in Petaluma, California, brought out the worst of the worst: freckles, snaggletooths, runaway tongues, crooked eyes, hairless bodies, hairy bodies, you name it.
RELATED: Swimming dog finds a new way to paddle, stands up in the water instead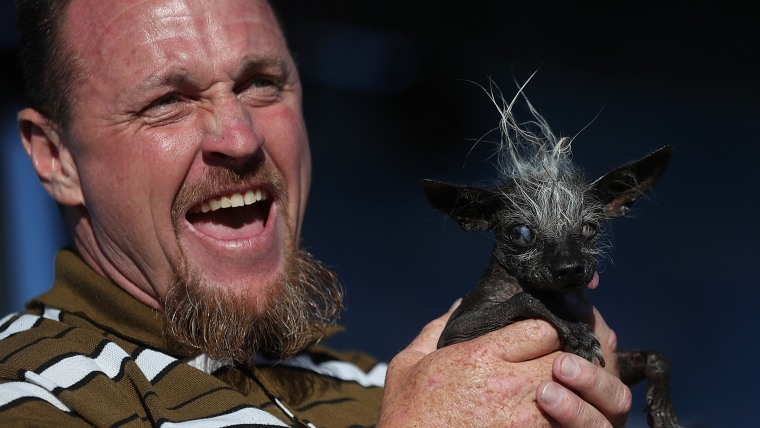 "We're making ugly great again," said one contestant, playing off of Donald Trump's presidential campaign slogan.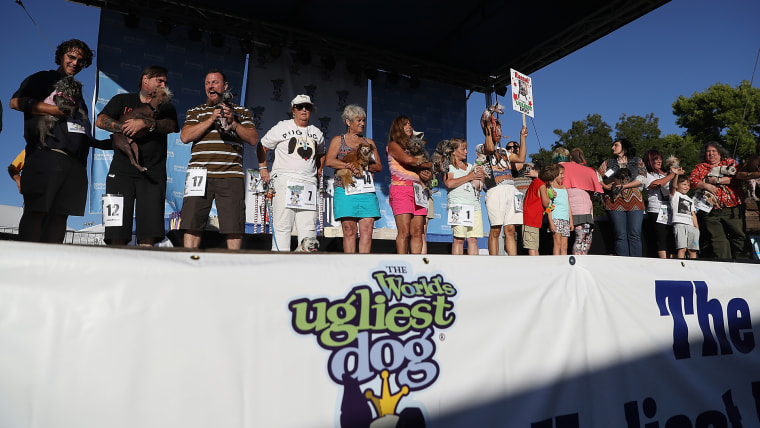 RELATED: It's Take Your Dog to Work Day (so where are Bambino and Blake?)
This was quite the close election year for even the most promising of candidates, like Himisaboo, who confidently sported a comb-over a la Trump.
"We usually spike his hair but one year somebody was like he has a Donald Trump comb-over!" his owner Heather Wilson told TODAY.
Sadly, that was not enough to win the popular vote. In the end, only one pup could come out on top — good old SweePee.
RELATED: This socially awkward dog is the introvert in all of us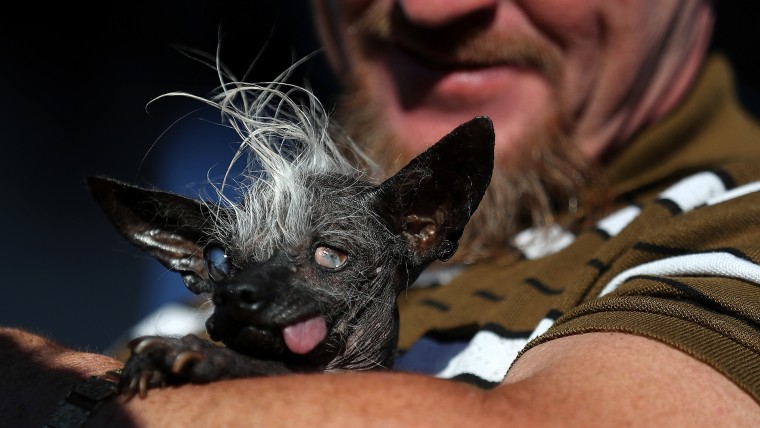 If that doesn't prove that love can transcend beauty, we don't know what does. Congratulations, SweePee!