Mountain hiker Warren Muldoon never wanted to leave his late son's beloved dog, Dakota, stranded on a snowy ledge above a 40-foot waterfall.
But on a frigid day in February, Muldoon had no choice. He and the German shepherd had spent the morning summiting 10,064-foot Mount San Antonio, also known as Mount Baldy, in Southern California's Angeles National Forest. On the hike back down, Muldoon missed a turn and couldn't find the descent trail.
While trying to reach the bottom of the remote canyon, he and Dakota tumbled over two waterfalls. Muldoon, 60, punctured a lung, broke five ribs and fractured a leg in the fall. He then slid down a third waterfall and assumed that 3-year-old Dakota was behind him.
In fact, Dakota — terrified and whimpering — was stuck on a ledge far above him. Muldoon's phone was smashed, and he didn't know what to do. Hikers in the canyon below spotted him and called for help.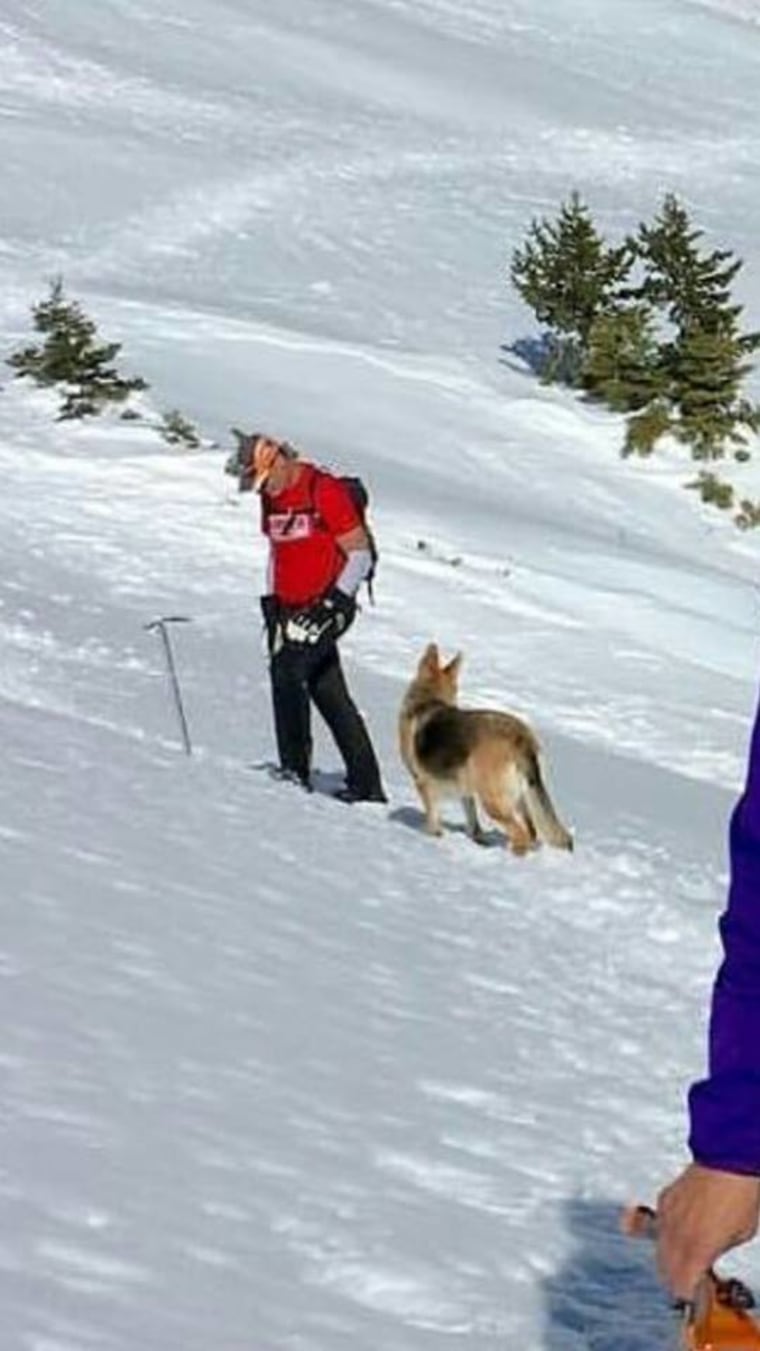 At about 1:30 p.m. on Feb. 1, a San Bernardino County Sheriff's helicopter team airlifted the hypothermic hiker out of the canyon, but left the 75-pound dog behind.
"I pleaded with the paramedics to pick up my dog," Muldoon told TODAY. "They said it was a choice between saving my life and looking for her, but they would go back."
RELATED: How an ex-military dog rescued the veteran who needed him most
The thought of losing Dakota was devastating for Muldoon and his wife, Connie. Last August, their son James died at the age of 32 — eight days after getting into a motorcycle accident.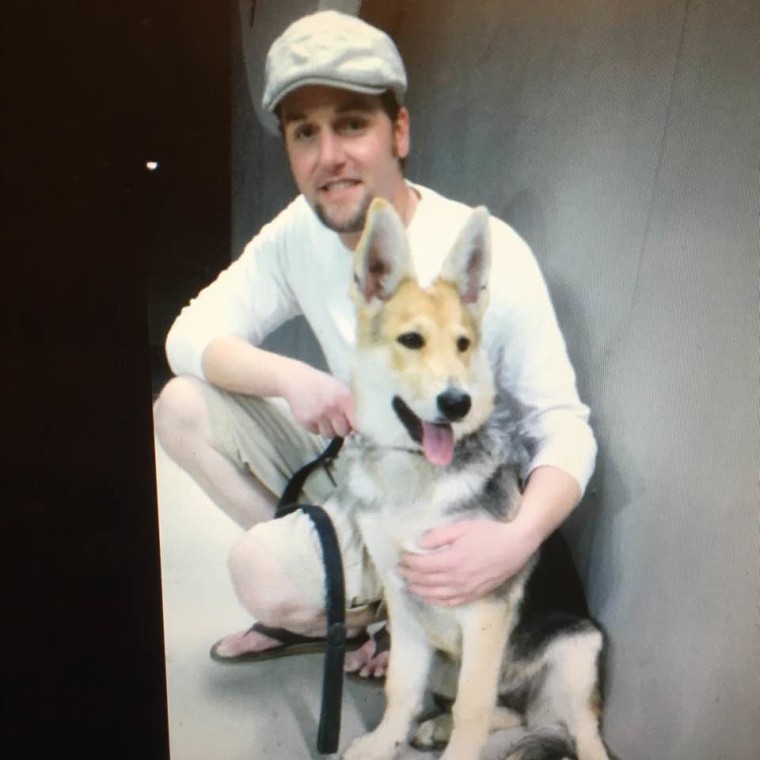 "It broke my heart because Dakota meant everything to James," Muldoon said. Their son had brought the dog home when she was only a few months old after seeing a Craig's List ad from someone who couldn't take care of her. "Before he died, my wife, Connie, and I promised to keep and care for his dog."
Connie Muldoon was shocked when she received a call on Feb. 1 from a Loma Linda University Medical Center social worker, who told her about her husband's injuries and hospitalization. It wasn't until she visited him that she learned the dog was still lost on the mountain.
"I was devastated and angry. Since losing James, I knew I couldn't lose Warren and Dakota, too," Connie Muldoon said. "I couldn't imagine living without them and knew I had to do something."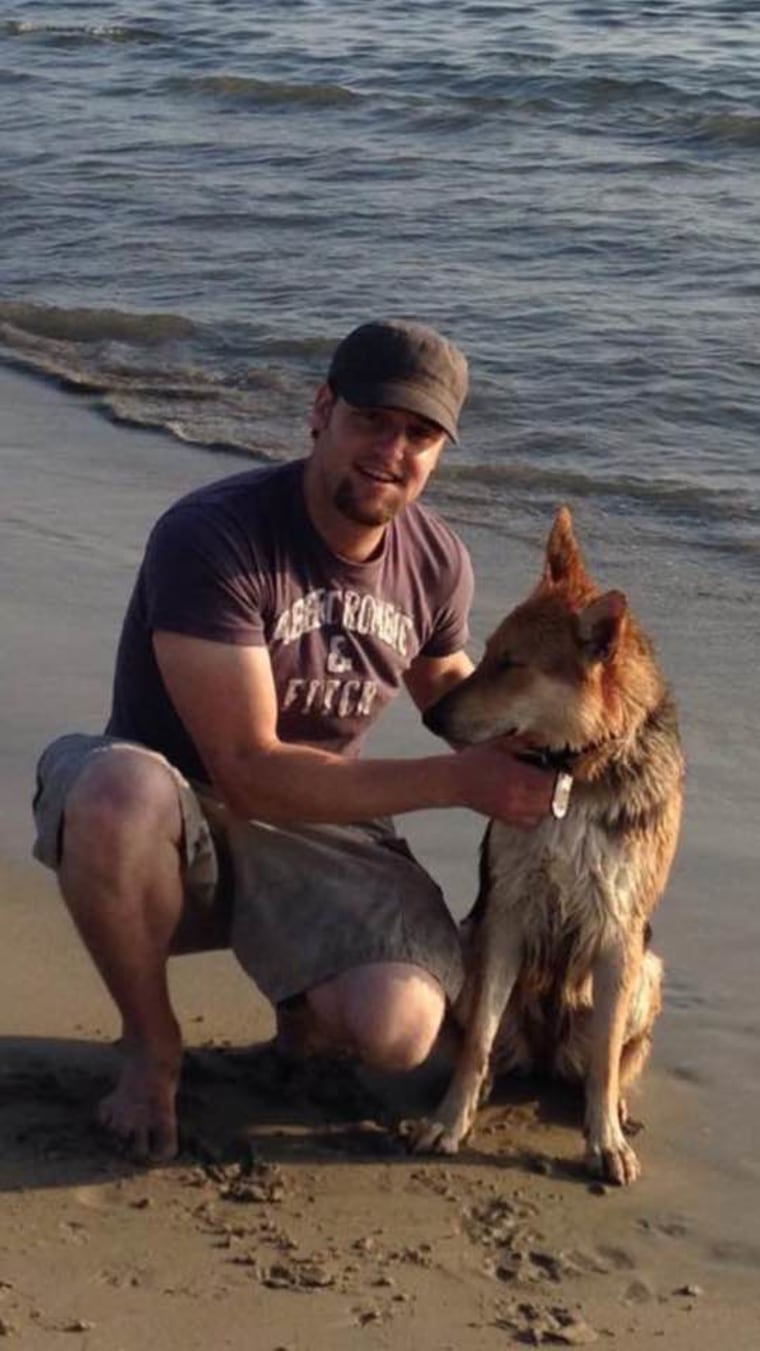 She began making calls and posting on social media about the missing dog.
The next morning, Meg Moran of Yorba Linda, California, saw her friend's Facebook notice and told her husband, Patrick. A regular hiker on Mount Baldy, Patrick Moran knew the area's hiking community.
"I wanted to spread the word, but I needed the exact location," he said. "I checked the Angeles National Forest log entry for the rescue and called Warren in ICU for details."
RELATED: Dachshund puppy befriends 95-year-old woman with Alzheimer's disease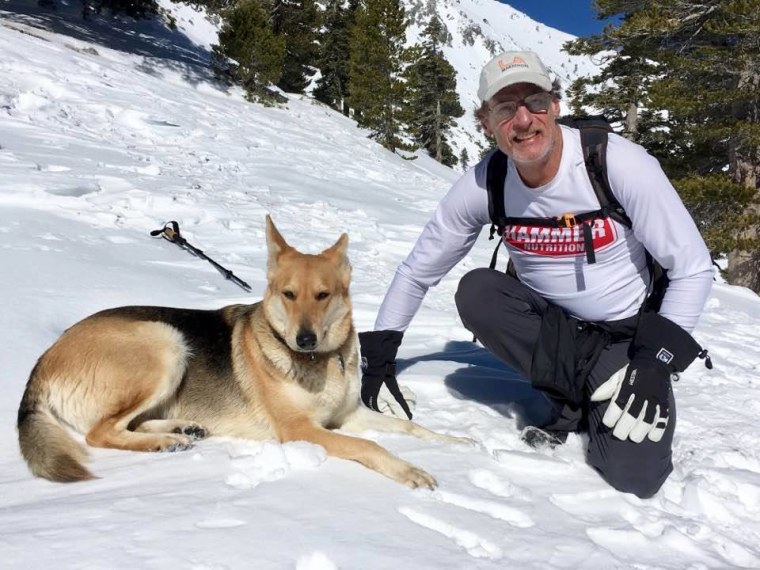 By 4:30 p.m. on Feb. 2, Chris Simpson, a frequent Mount Baldy hiker, read about the lost dog and headed up the main trail — Ski Hut — to the top of San Antonio Canyon before working his way down.
"The snow conditions were horrendous and I sank up to my hips in some parts of the trail," Simpson said. "It was cold and dark and I needed my headlamp to see anything, so I quit after two hours."
Heading down to the west of the falls, Simpson spotted hiker Ricardo Soria Jr., who caught a glimpse of the dog on the opposite side of the waterfall. Unfortunately, Soria couldn't reach her.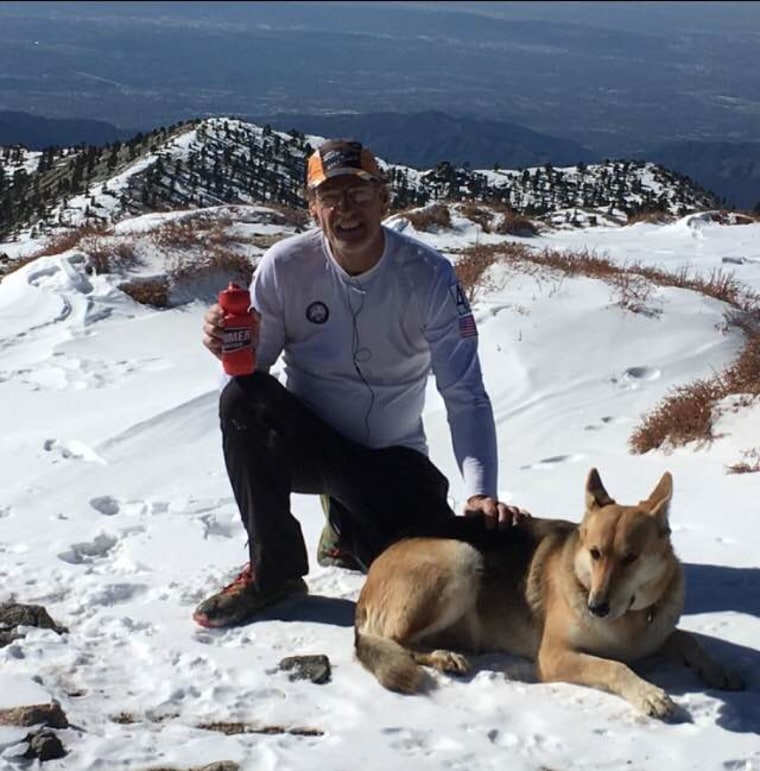 Around the 8,200-foot elevation point, Simpson approached the cascade and noticed John Bishop, another hiker and a volunteer with the San Bernardino Search and Rescue team, shining his light toward the second waterfall. "We saw two eyes looking back at us and knew they belonged to the dog," Simpson said.
Luring Dakota with fresh salami, Simpson tried to reach her, but she was too terrified to budge. "Finally I lunged at her with a bear hug and lifted her off the slope," Simpson said.
RELATED: Monks induct stray dog into their brotherhood
To keep the German shepherd from sliding off the mountain, Bishop recommended putting a safety rope around her.
"I sat on the snow and Dakota and I slid down the trail until we reached the bottom," the hiker said. Simpson opened the door of his truck and Dakota jumped in. "You could tell she was relieved," he said.
Late that night, Connie Muldoon received the phone call confirming the dog's rescue — and she broke down.
"Dakota is the last piece of my son we have," she said. "I couldn't stop crying."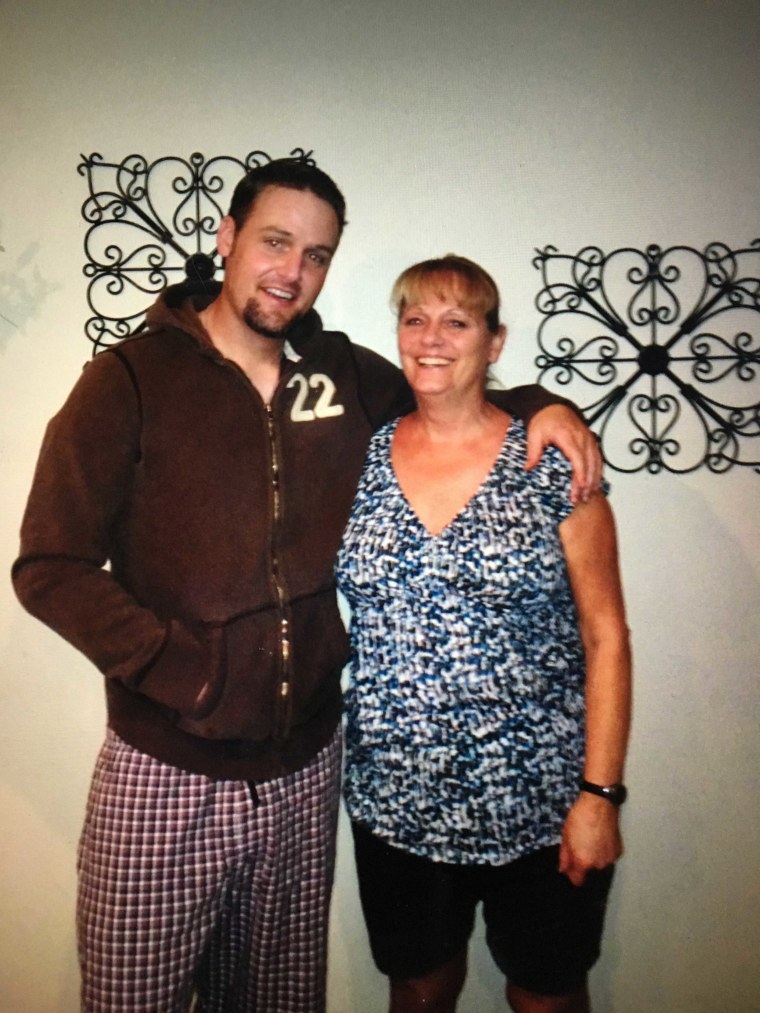 Around 1 a.m. that night, the bruised but healthy German shepherd finally made it back to the Muldoon home in Whittier, California. "I kissed my dog and kept talking to her, trying to make up for what she went through," Connie Muldoon said.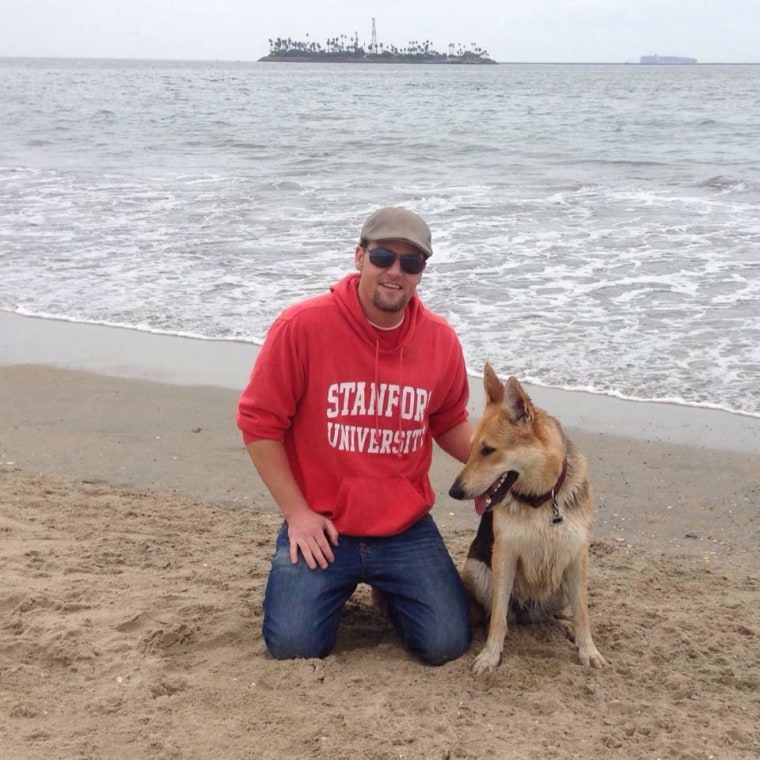 At first the dog was happy, but later she wanted to curl up in a corner and didn't seem herself. As soon as she could, Connie Muldoon and her friend Diane Colvin brought Dakota to the hospital to visit Warren Muldoon.
RELATED: People couldn't look past this pit bull's grumpy face — so this woman stepped in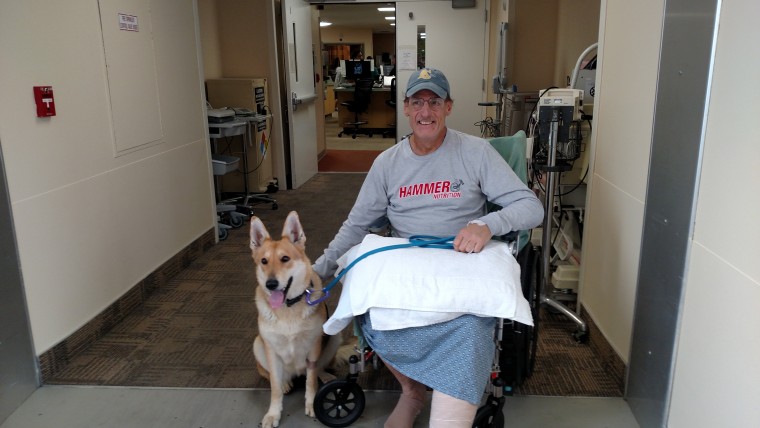 "As soon as Dakota saw him, her ears popped up and she ran to him," Colvin recalled. "Connie started sobbing and the doctors and nurses watching the scene also shed a few tears."
For Warren Muldoon, the reunion with Dakota was bittersweet. "If she would have died up there, it would have changed my life forever," he said. "I'd never forgive myself."
After spending nine days in the hospital, Muldoon is now recuperating at home. His lung and ribs are healing, and his left leg is in a cast. He uses a scooter to get around, and will begin physical therapy in a few months.
Still, he hopes to return to Mount Baldy in the summer with Dakota — if she's willing.
"I'm curious if she'll want to come with me or not!" he said.