ATLANTA — The first twin giant panda cubs to be born in the United States and survive have been given names that come from a Chinese idiom meaning "something indescribably beautiful and magnificent," zoo officials in Atlanta said on Wednesday.

The names — Mei Lun (pronounced "may loon") and Mei Huan (pronounced "may hwaan") — were announced when the male cubs reached 100 days old, in keeping with ancient Chinese tradition.
More than 51,000 people voted via ABC News' website to choose from five sets of names suggested for the pair by staff at the Chengdu Research Base of Giant Panda Breeding in China, Zoo Atlanta officials said.
Panda overload! 14 cute babies cuddle in a crib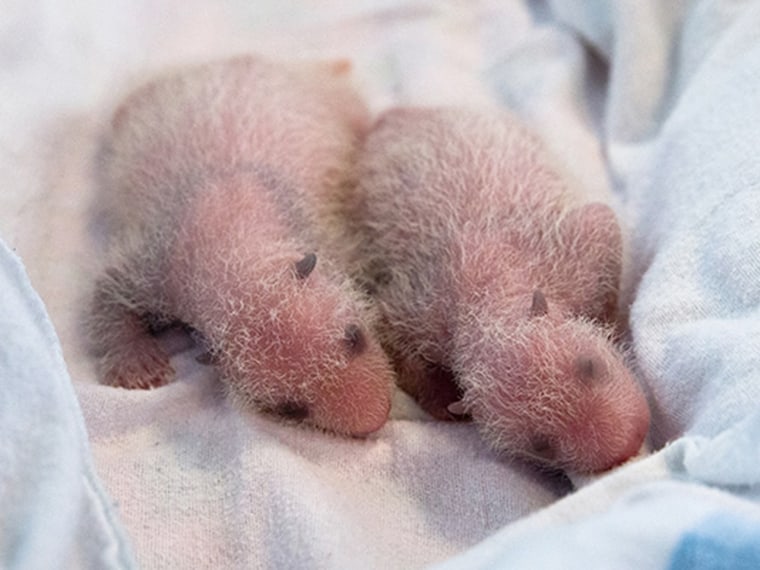 "We're delighted to finally be able to place names with two youngsters who have not only made an indelible mark on the history of Zoo Atlanta, but who have also made history in the U.S.," said Zoo Atlanta President and Chief Executive Raymond King.
Giant panda Tian Tian loses pregnancy at Edinburgh Zoo
The panda cubs, born in July at Zoo Atlanta, will not be on public view until late fall. Until then they can be seen live via a webcam on the zoo's website, said zoo spokeswoman Keisha Hines.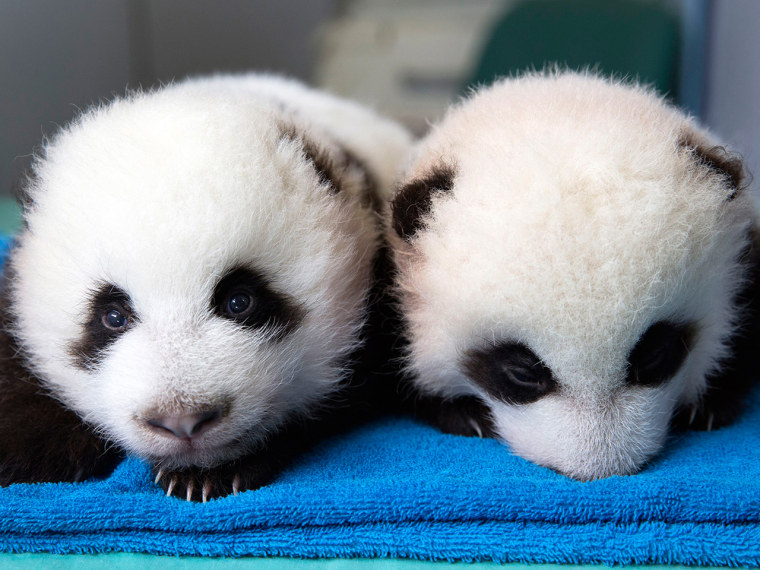 The cubs were the fourth and fifth babies born to mother Lun Lun and male Yang Yang, both 15. All five cubs were the product of artificial insemination, according to zoo officials.
Giant pandas are an endangered species that only live in the wild in a few mountain ranges in central China. An estimated 1,600 live in the wild and about 300 in captivity, mostly in China, zoo officials said.