As fears about COVID-19 — the disease caused by the novel coronavirus — continue to mount, there's something that can be a source of comfort rather than concern: our pets.
In mid-February, Idexx Laboratories, an American multinational corporation and global leader in veterinary diagnostics, started testing samples from dogs, cats and horses for the coronavirus strain responsible for COVID-19. Veterinarians submitted more than 3,500 specimens from dogs, cats and horses in South Korea and all 50 U.S. states, including areas experiencing human COVID-19 cases like Seattle.
To date, zero have tested positive.
"Our results aligned with the current expert understanding that COVID-19 is primarily transmitted person to person and that pets aren't likely to contract the disease and probably have a low likelihood of spreading the disease," Dr. Jim Blacka, a veterinarian and senior director at Idexx, told TODAY.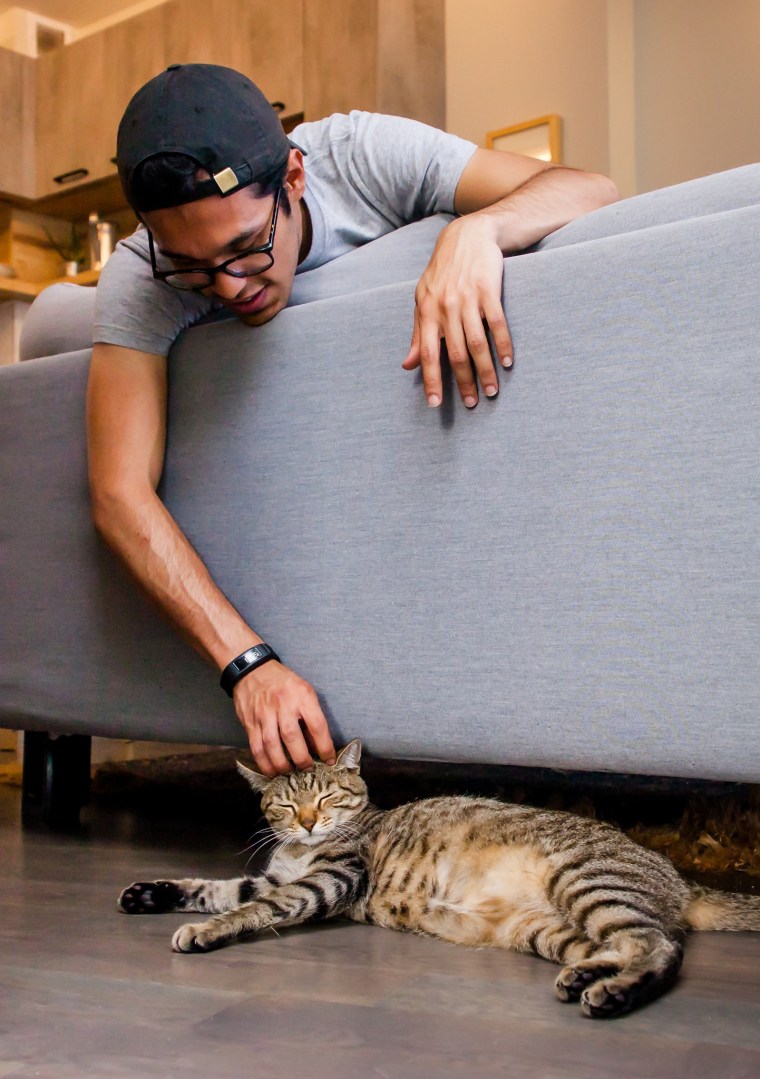 He said Idexx was able to quickly develop and validate its testing because of its large team developing technologies to screen for infectious diseases. Additionally, veterinarians were already submitting samples to test for other health issues.
Download the TODAY app for the latest coverage on the coronavirus outbreak.
"As a leading diagnostic company, we felt we had a responsibility to veterinarians and the pet-owning community to better understand the animal health implications of this novel coronavirus," he said. "Screening for infectious disease is core to what we do."
Blacka said Idexx will continue testing and collaborating with health authorities and animal hospitals.
"At Idexx we believe veterinary hospitals play an important role in animal and public health. As such, we view veterinary practices as an essential service for our community. We're proud to partner with veterinarians and we'll continue to monitor COVID-19 and pet health across our global Idexx reference network."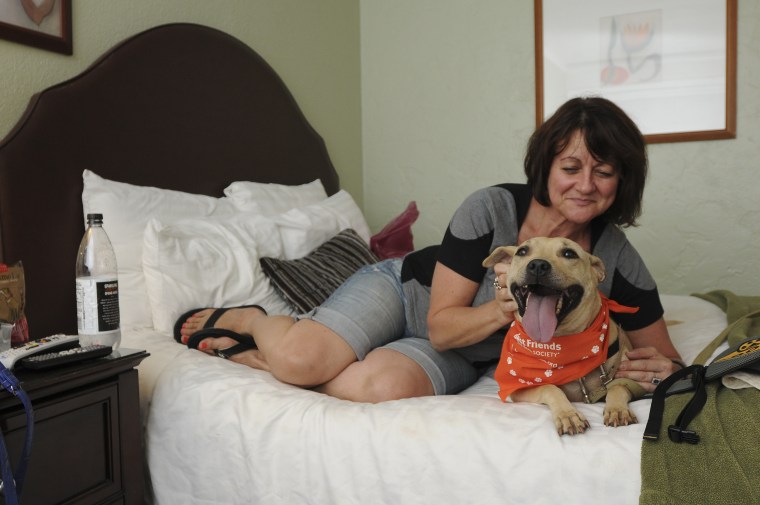 Can pets carry the COVID-19 virus?
Dr. Heather Loenser, a senior veterinary officer for the American Animal Hospital Association, which maintains a COVID-19 resource page, said she thinks Idexx's news supports the veterinary industry's stance that there is no evidence that pets can be a source of COVID-19 in people.
"There are multiple ways that any pathogen (germ) can be transmitted," she told TODAY in an email. "The current evidence from Idexx suggests that dogs cannot spread the virus through their saliva or mucous via oral or airborne transmission."
Can pet fur transmit coronavirus?
However, she said it's still not understood whether a pet can carry COVID-19 on their fur as a "fomite" if they become contaminated by an infected person sneezing or coughing on them.
"Therefore, it is important to follow the CDC's recommendations and avoid kissing your pet and wash your hands after petting them," she said. "If you become infected with COVID yourself, it would be best to limit contact with your pets, just like you would socially distance yourself from other people."
Loenser urged people to keep their pets at home with them during the pandemic.
"Please don't abandon your pets. They wouldn't abandon you," she said. "If shelters become overrun and shelter workers become ill, your pet could truly suffer. If you need help caring for your pet, please contact your veterinarian, friends and family to provide support."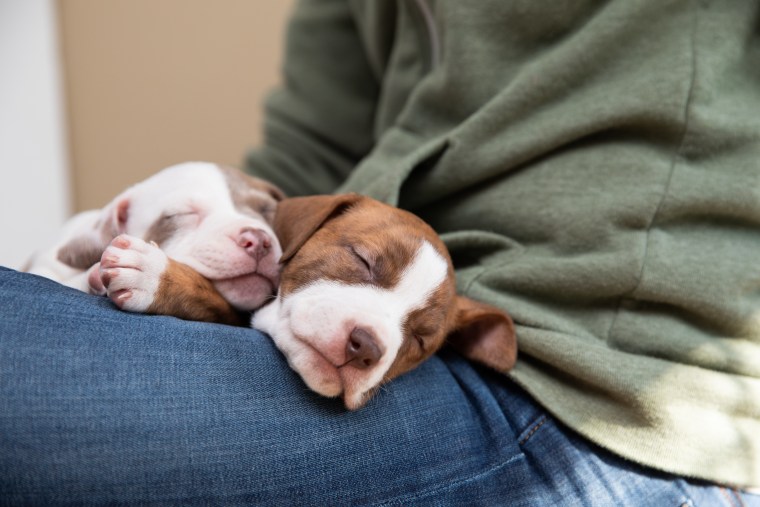 Representatives at the nonprofit Best Friends Animal Society also believe the Idexx research appears to support existing evidence that it's safe for our pets to remain in our homes. In fact, companion animals can offer comfort during the crisis, according to Julie Castle, chief executive officer for the organization.
"As studies have shown, the companionship of pets can reduce stress, lessen depression and anxiety, and lower blood pressure," she told TODAY in an email. "Their constant companionship can help us feel calmer and more secure and quell feelings of loneliness and isolation that many of us will be facing in the upcoming weeks and months."
As the strain of reduced hours and unemployment takes a toll, she hopes people will reach out to friends, neighbors and relatives to see if they need help with their pets. We could even surprise them with the gift of a bag of dog or cat food.
Castle said it's also a terrific time for fostering a pet from a local animal shelter.
"There are so many dogs and cats who would love to spend this time with you and your family, and the need to support our local shelters has never been greater," she said. "Having a pet for company can help make you happier, more comfortable and even more productive."