Our pets are part of our families, and just like us, they have distinct personalities.
When Robert Bahou, a 22-year-old photographer living in the Netherlands, snaps a picture of a pet, he looks to give some insight into the animal's character and past the fact that they're cute. (Although the cuteness does comes on strong!)
There's a pensive and noble quality to these pics, even when the pet in question is making a goofy face.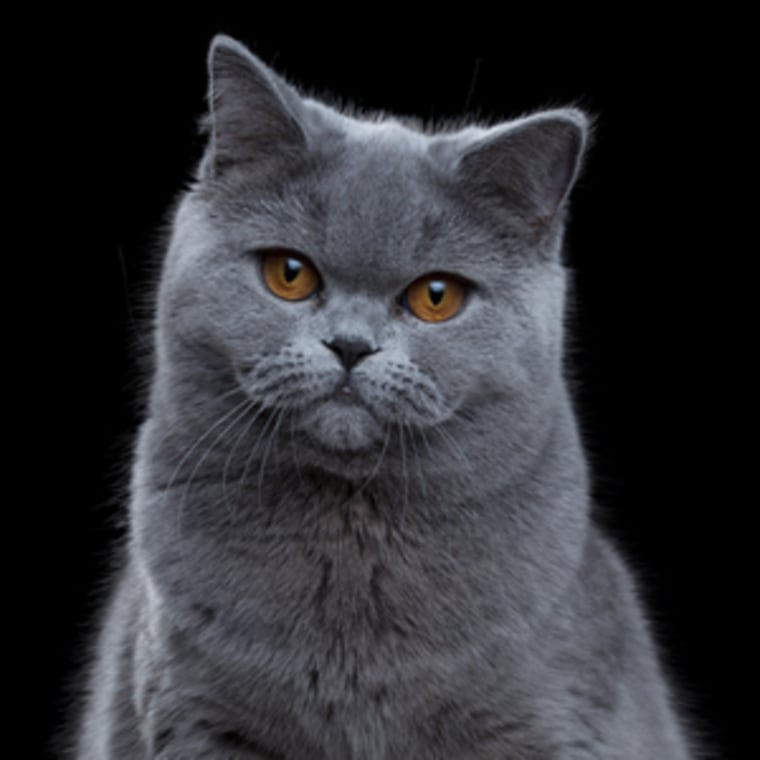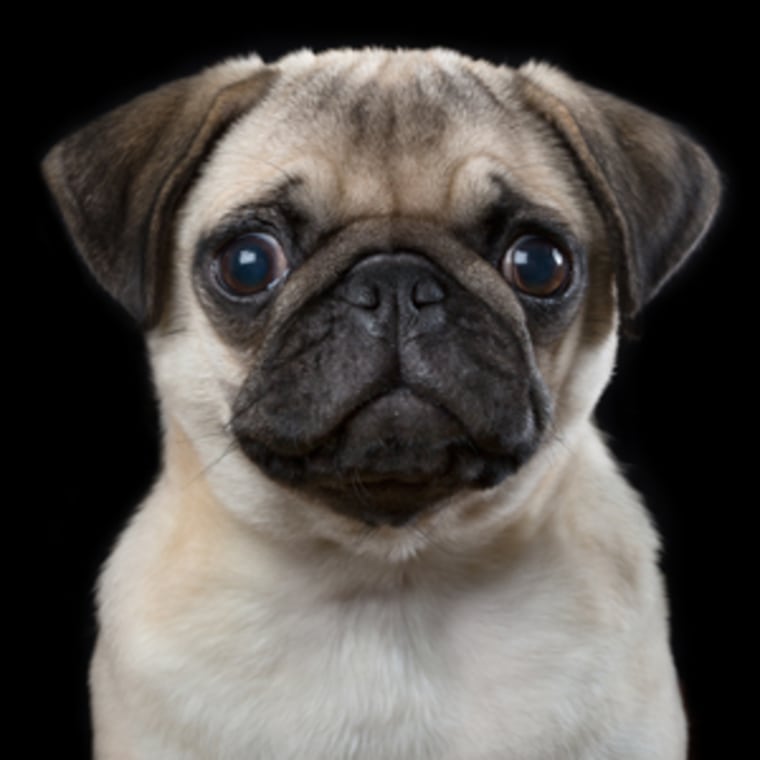 "[I want to] show that animals have unique and beautiful personalities," Bahou told TODAY.com.
This may sound like a no-brainer, especially for those of us who regularly load pics of our furry friends onto Instagram, but Bahou has a more precise approach.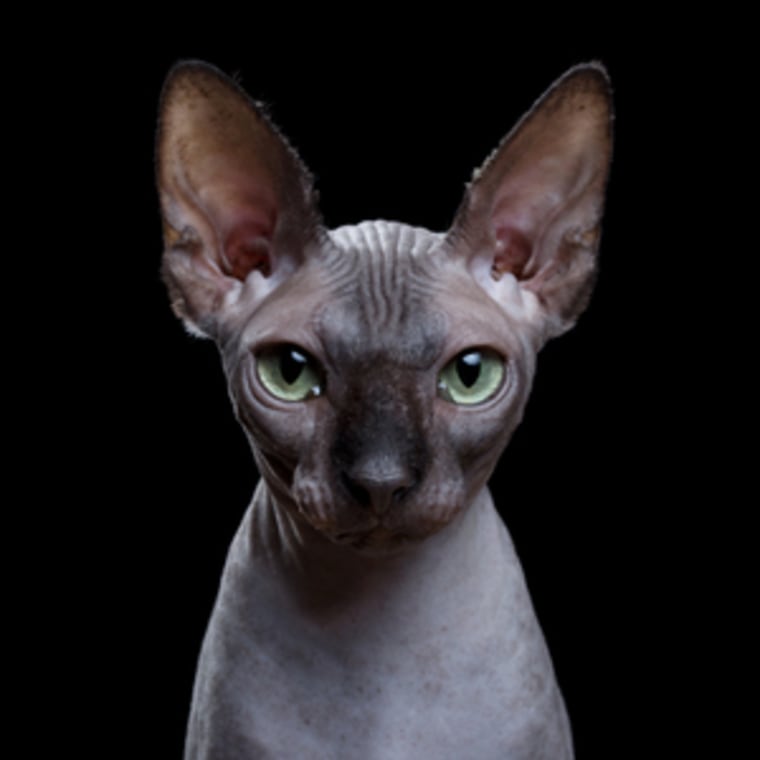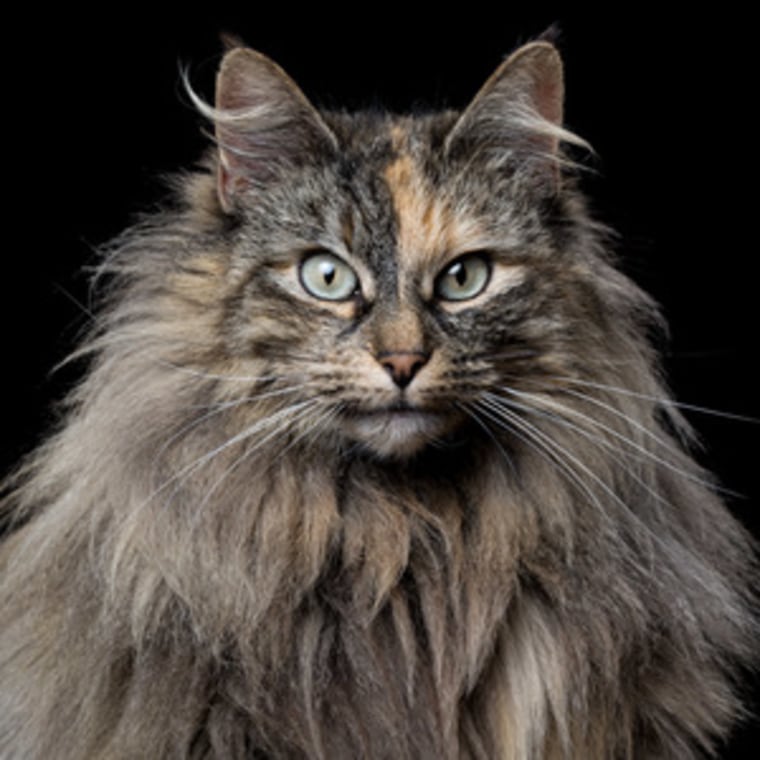 "I put the animal in front of an empty background where they are nothing but themselves, with no action, prop, location, or anything else to distract the viewer. I want the viewer to be at eye level with an animal and to look at the photographs the way they would portraits of human beings," explained Bahou.
"The idea for my portraits is to take the very saturated world of photos of dogs and cats, and to try and cast a fresh gaze upon it."
As any great portrait artist does, Bahou consistently captures a look or expression in the animal that seems to depict their essence. In one portrait, a Chihuahua's eyes appear demure yet sly.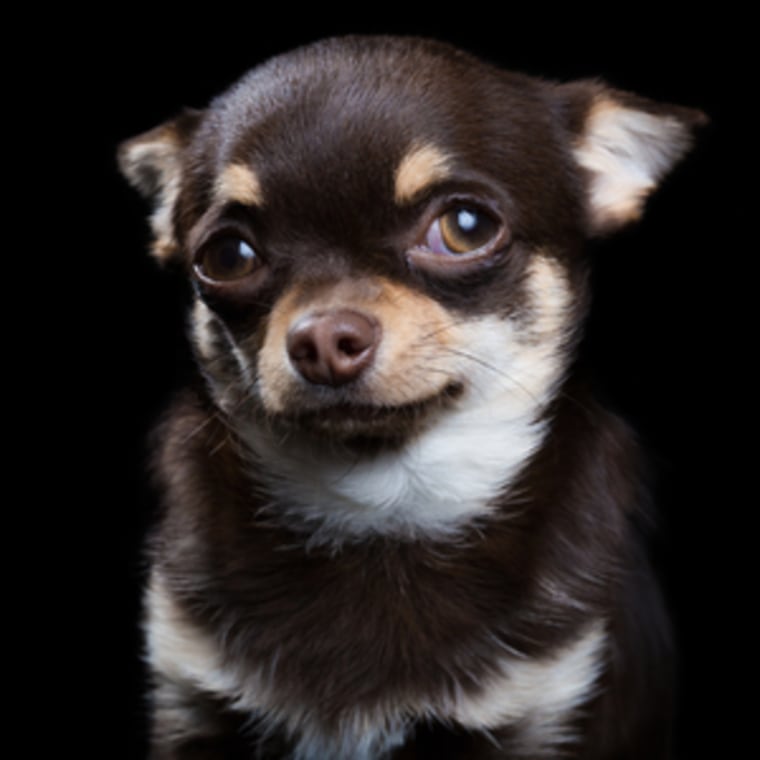 In another, a red tabby looks to be grumpily pondering what the heck is going on.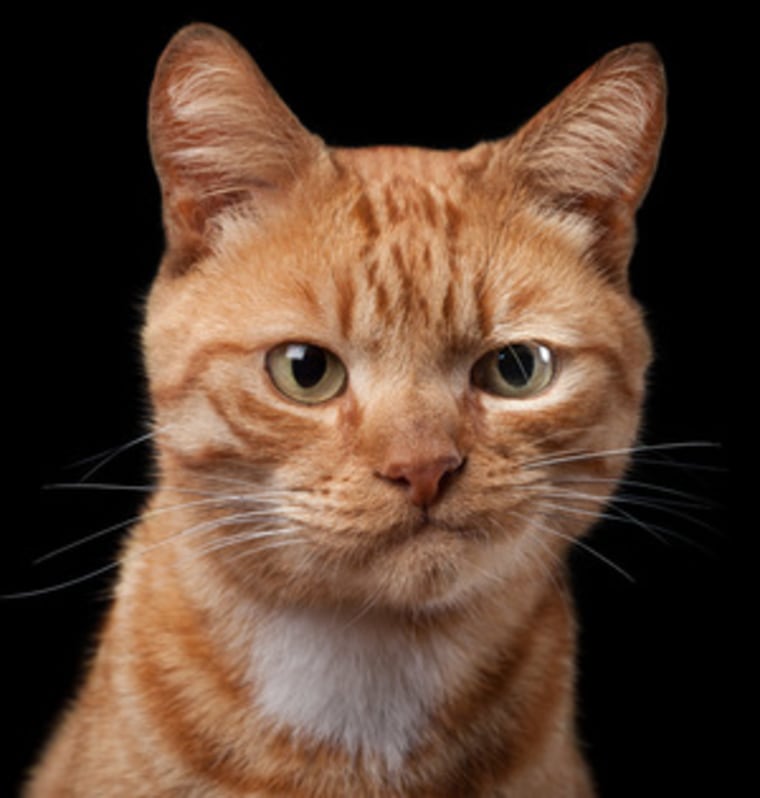 Bahou's photos are remarkably clear and focused. So how does he get his animals to sit perfectly still?
RELATED: Meet Harley: No longer caged in a puppy mill, she's this year's American Hero Dog
"Most dogs are trained to sit on command, so half my work is already done for me. Once they sit in the sweet spot between the lights and the background, I try to grab their attention," Bahou said.
"Sometimes calling their name is enough, other times making an abrupt noise to get them to look my way works too."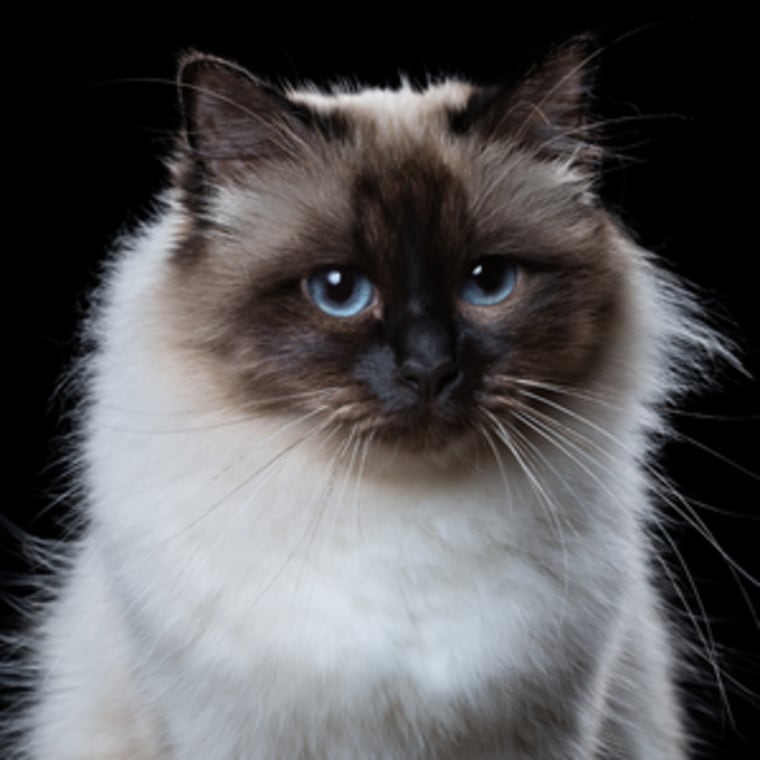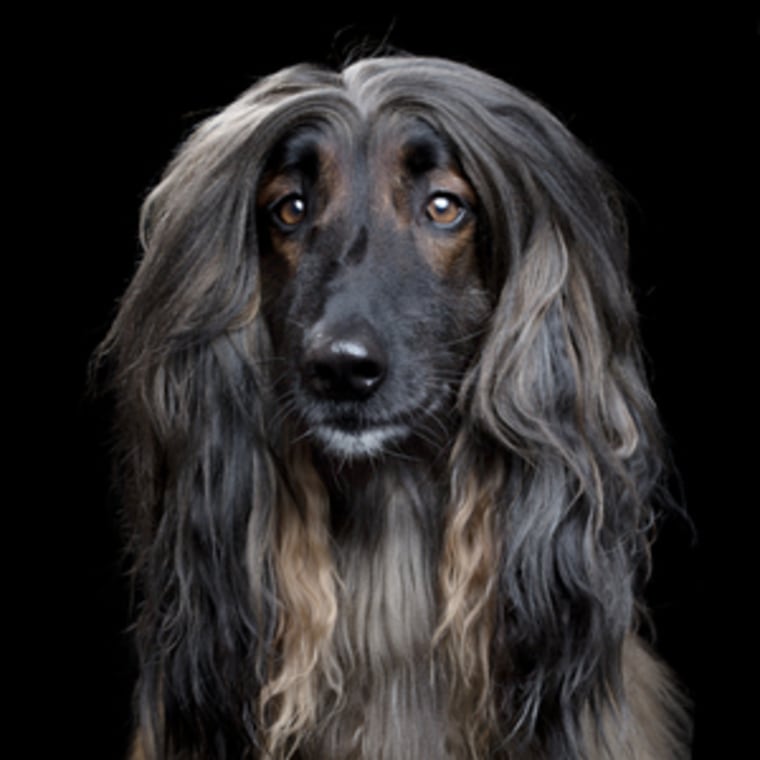 Cats, on the other hand, are far less predictable.
But Bahou has learned a few tricks to help cats get comfortable and show their true selves.
"Any cat owner will know that you can't make a cat do anything. It has to be their decision to pose for the photo, otherwise I won't get anywhere," Bahou says.
"But cats do have a few instinctual tendencies that I can use to my advantage," he adds. "They like to be on a high spot, so I bring a stool along. Generally, as soon as I put it down, the cat will jump on it."
The stool is made of wicker, Bahou says, and scratching it seems to make the cats more comfortable.
"I then bring out a toy or a feather to catch their attention, slowly lead it towards me and then hide it behind my head.
"Now they are looking right at me for a brief moment, just enough for me to get my photograph," he said.
RELATED: How to take better photos of your pet in 9 simple steps
Bahou has also encountered a number of animals who were immediately obedient, as though they understood what was happening.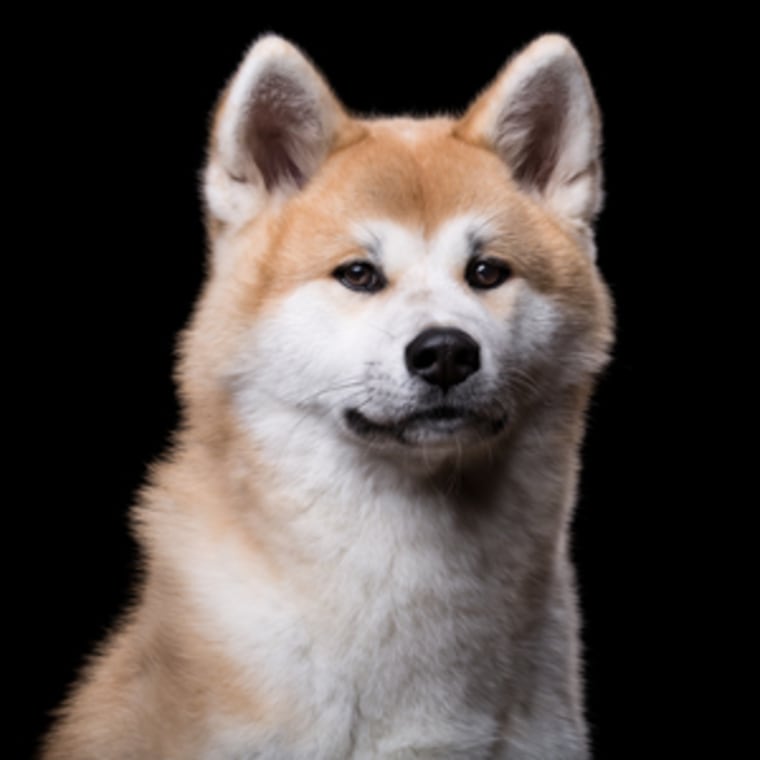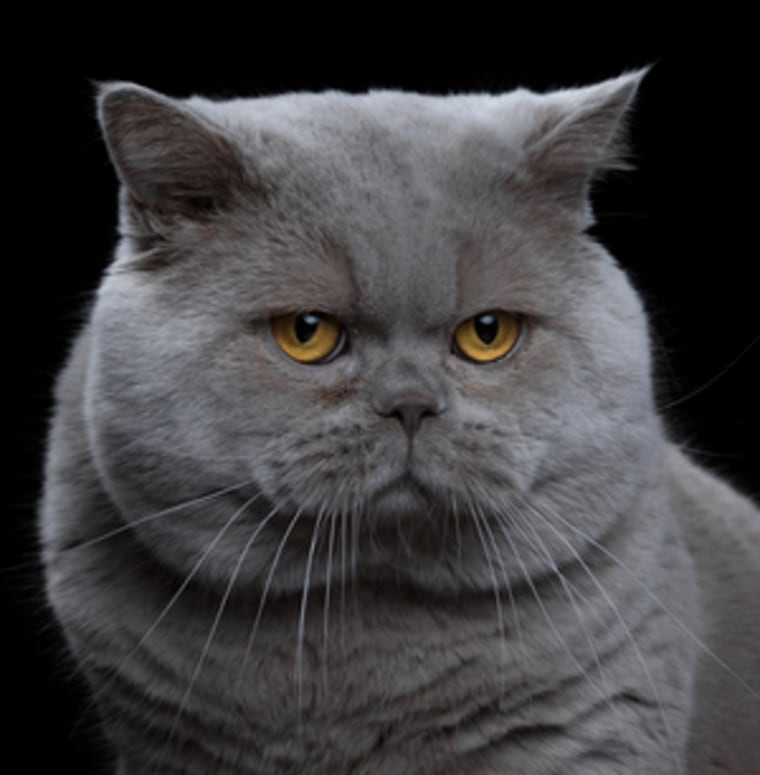 "They [will] sit in the right place, look at me, look away, and then walk off knowing that I had gotten what I needed."
But even an animal who behaves impeccably well presumably has no idea what a camera is. And so they don't put on any airs or become self-conscious.
For Bahou, this is part of the magic of photographing pets.
"They do not adjust themselves at all as they don't concern themselves with their appearance, their good side, or hiding their emotions," said Bahou. "This leaves them sharing a truly honest and uncensored moment with the camera."
And even though Bahou's portraits may push us to form an opinion, such as "That's a cranky cat" or "This is a pretty worried pug," Bahou thinks the animals' faces provide more mysteries than answers.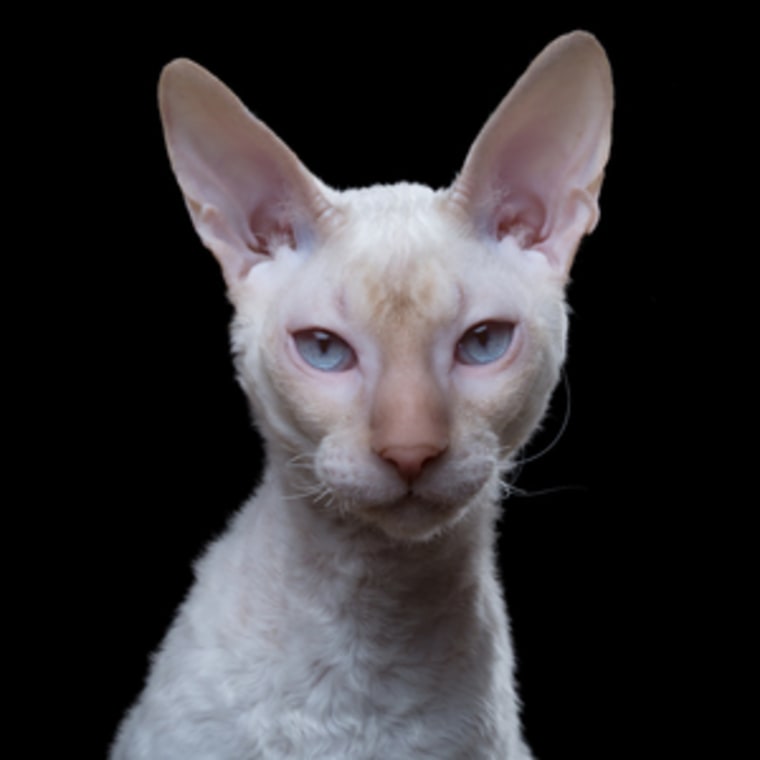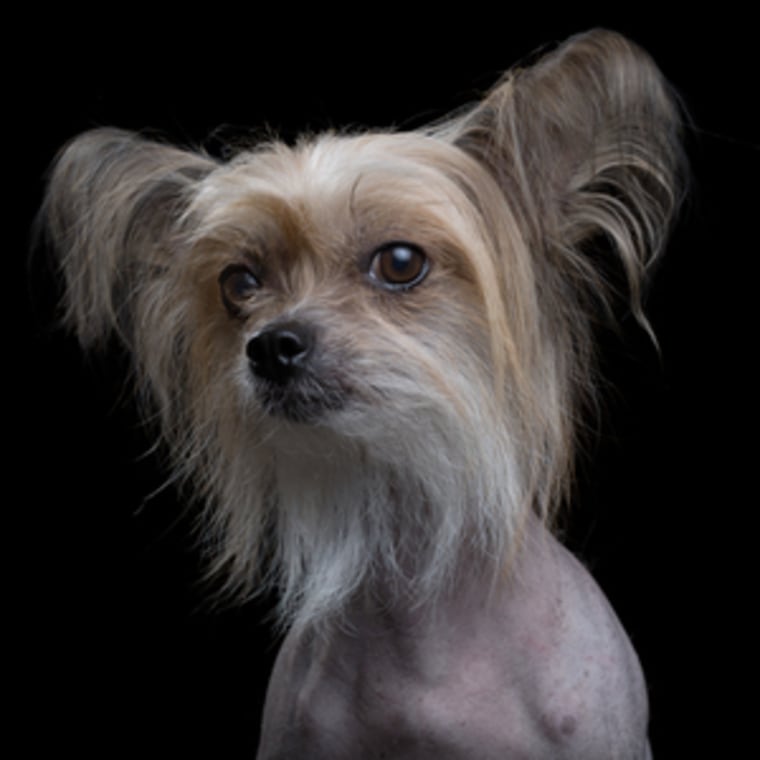 "I can never say with certainty who an animal is, I don't think anybody can. What I can do, however, is create an image that hides nothing, yet leaves everything to the imagination.
"I want people to see something they can relate to in these photos, and perhaps make up their own stories about who the animals are," he says.
"I love showing my work to my little nephews and nieces because they say things like 'This one's a princess! She has a huge castle and a beautiful voice,' or 'This guy is thinking really hard about what he wants to eat.'"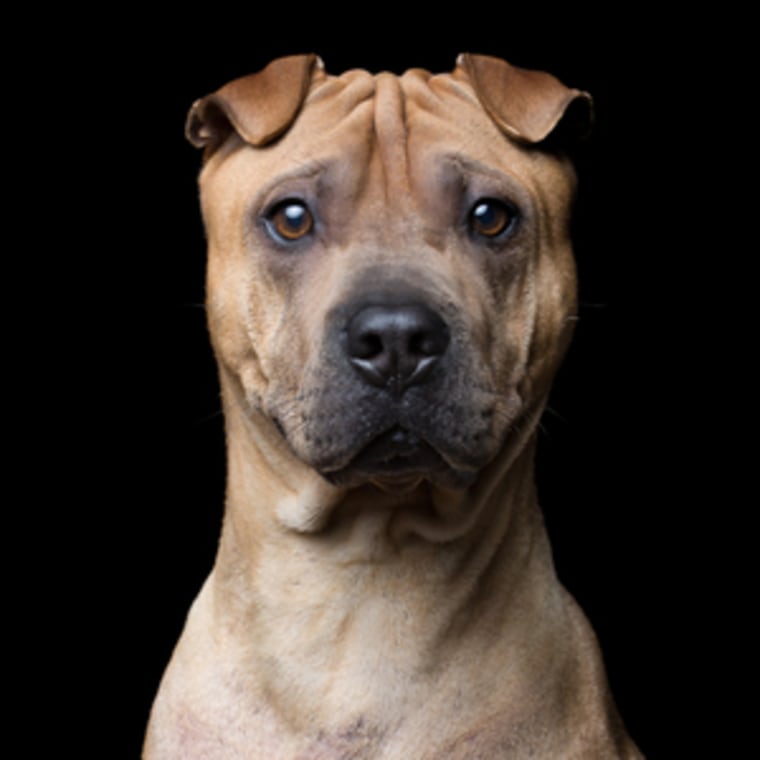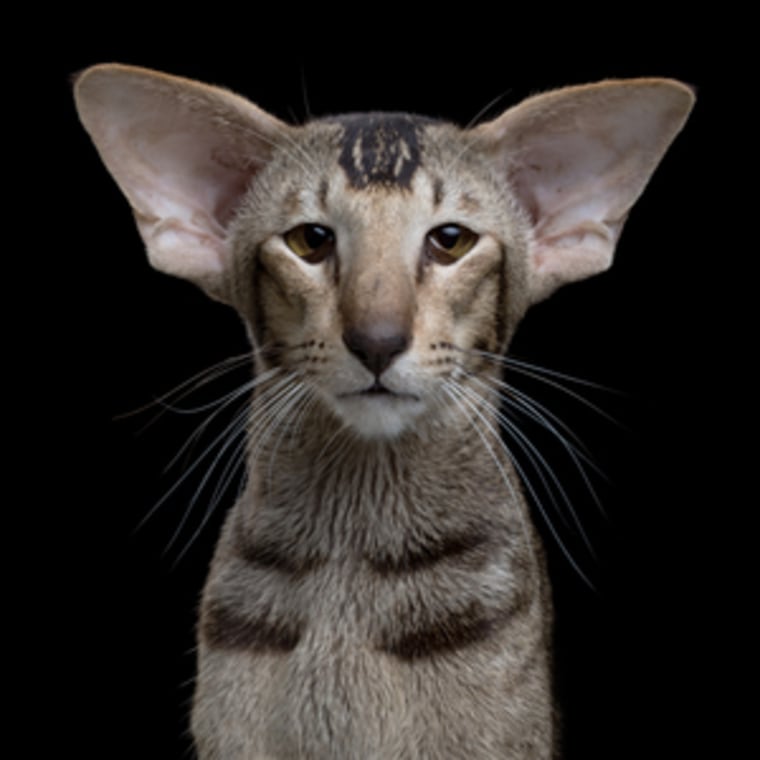 Bahou is working on a book called "Animal Soul" that will feature his animal portraits. He keeps his fans updated on the status of his book and other work on his blog, which you can read here.