Could anything be cuter than a little kid with a smile of pure joy on their face? What about that same little kid next to a giant cuddly dog? Now that's cuteness overload!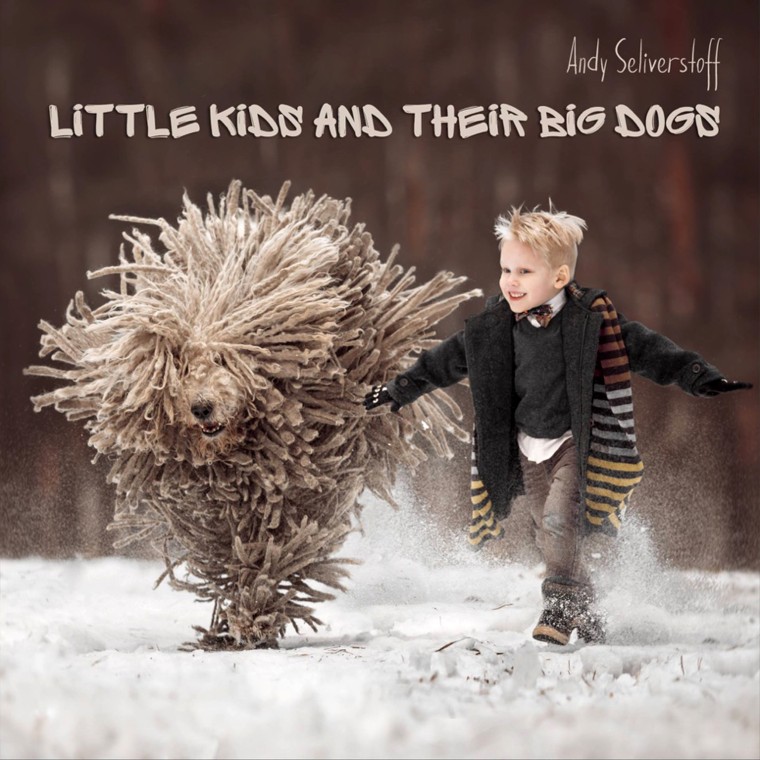 That's the idea behind photographer Andy Seliverstoff's new book "Little Kids and Their Big Dogs." The St. Petersburg, Russia-based artist was inspired to capture these massive pooches and their pint-size owners, and the results are nothing short of magical. Check out a selection of photos from the book and just try not to smile!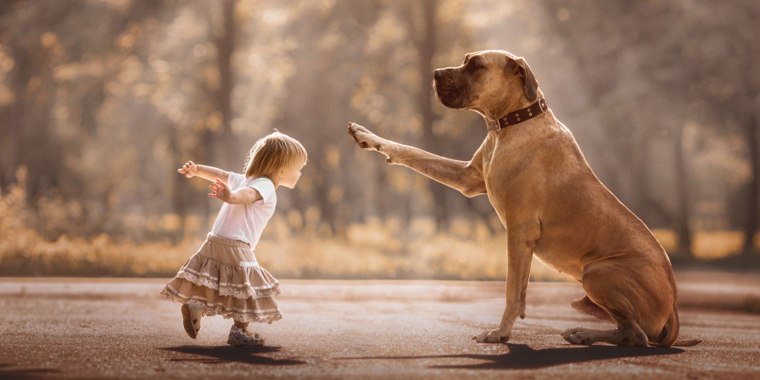 This precious moment with Alice and her Great Dane Sean sparked Seliverstoff's "Little Kids and Their Big Dogs" project. We can see why!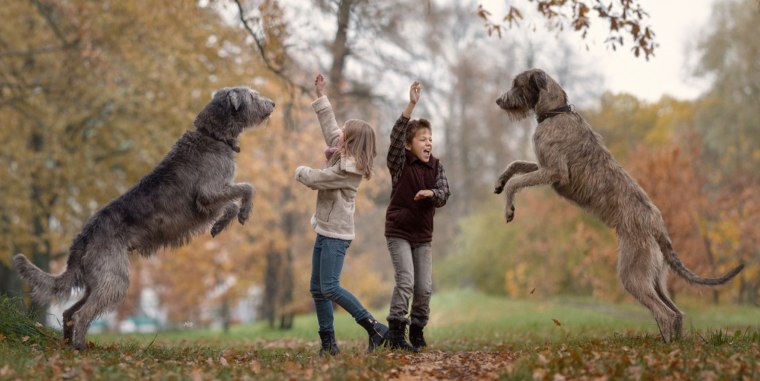 Sonia and Max show off their dance moves with two athletic Irish wolfhounds.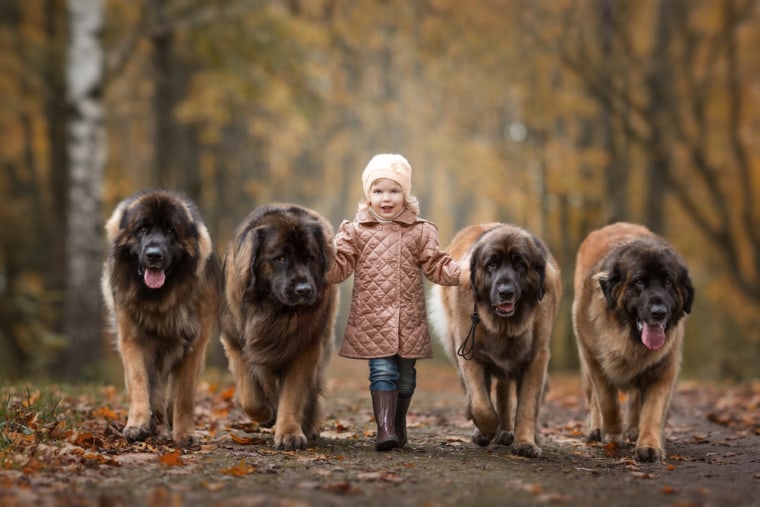 Lisa's the leader of the pack with these friendly giants.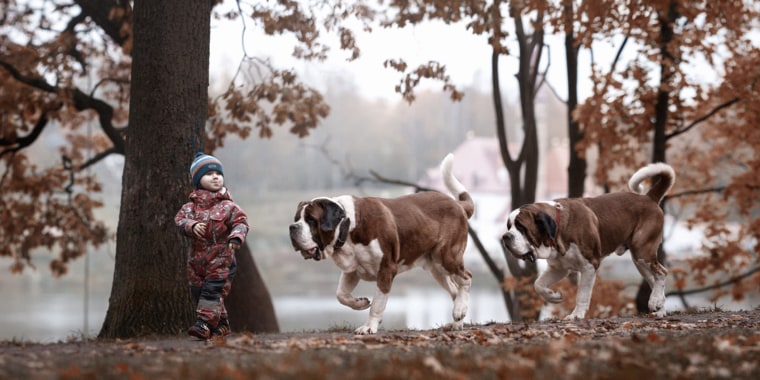 Matvei leads two loyal St. Bernards through the forest. The St. Bernard was Seliverstoff's first large-breed dog, and he's had big ones ever since!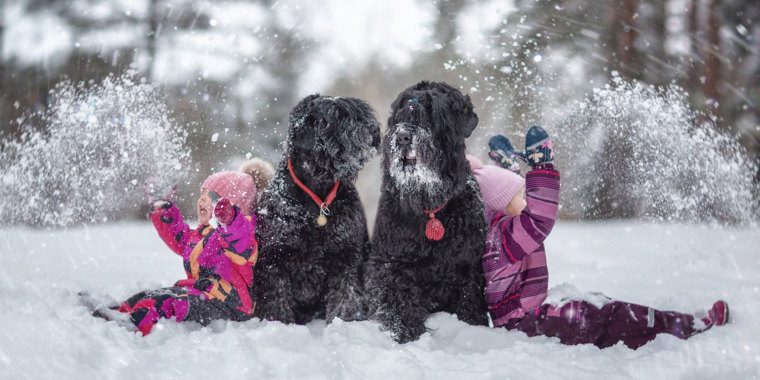 Vasilisa and Varvara play in the snow with their big black Russian terriers.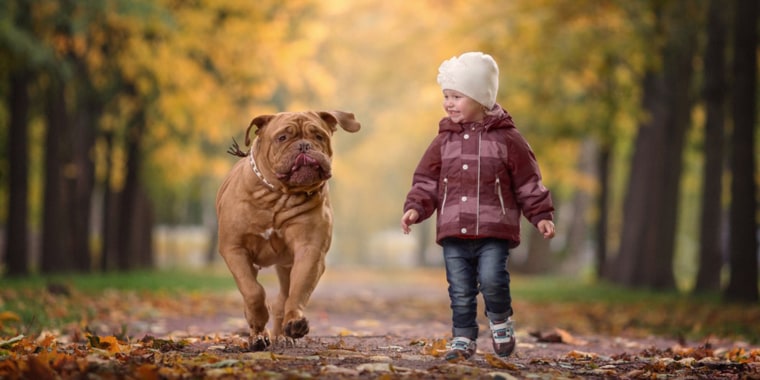 Anna wanders through the leaves with her big Dogue de Bordeaux (a breed you might recognize from the Tom Hanks movie "Turner & Hooch").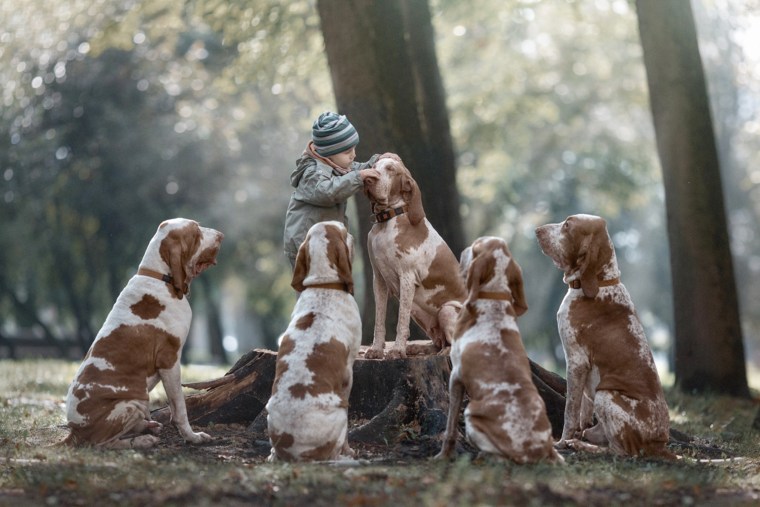 A child named Gathering brings these Italian hunting dogs together for a meeting that we'd definitely like to attend!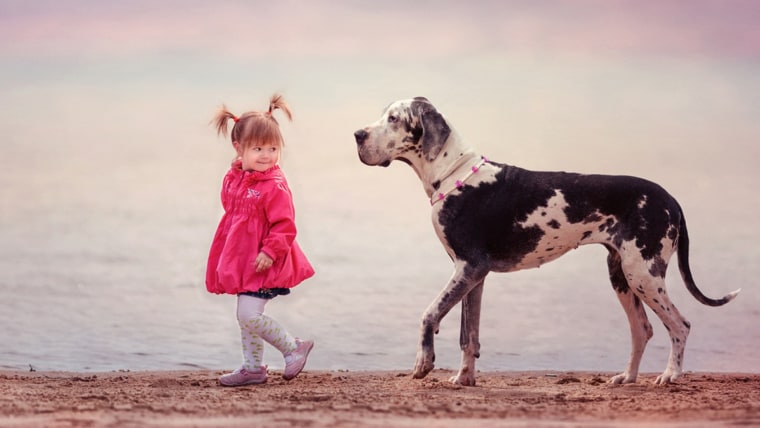 Alexandra leads the way for her big best friend — a Great Dane named Zarmina!