Radio show host Howard Stern is known for his brash on-air personality, but his wife revealed the shock jock actually has a much softer side — as a cat lover.
While chatting with Hoda and Kathie Lee about hosting the Hallmark Channel's upcoming "Kitten Bowl," Beth Stern admitted that she and her husband have fostered 50 cats in their home since June. That's a lot of kitty litter!

Many of the lucky felines even get to call the Stern household their permanent home. The two have adopted five of the cats that they have fostered, including a blind cat named Bella and a 22-pound black cat, Leon Bear, who defies the superstition that black cats bring bad luck.

"He has only brought our family good luck, so I say black cats are good luck," Beth Stern said.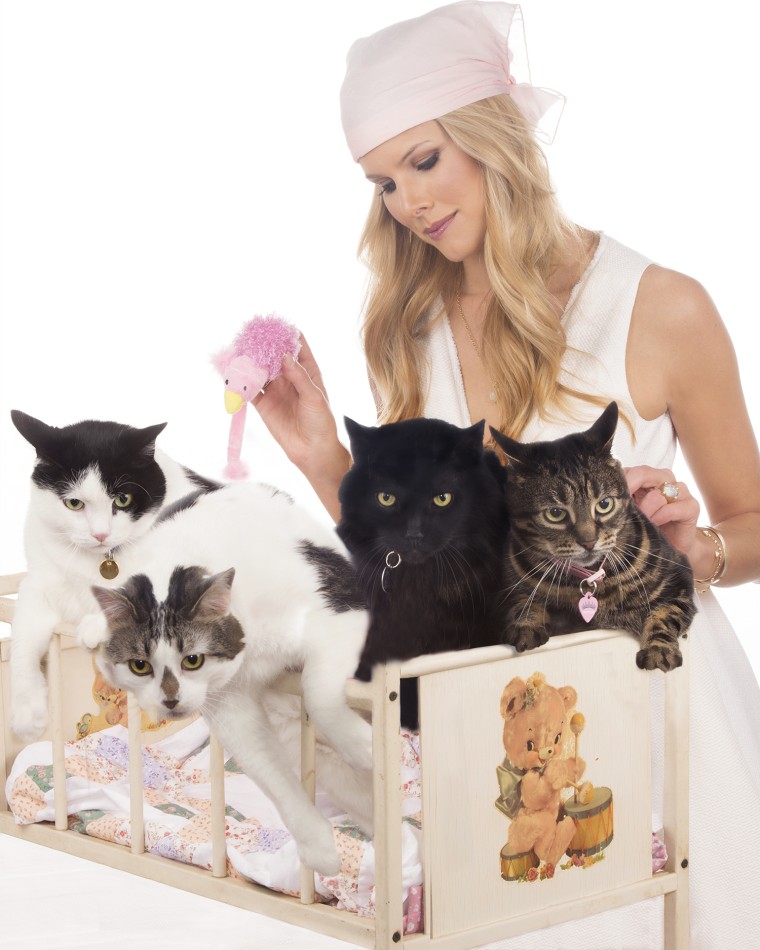 Stern is now extending her kitty love to TV as host of the Hallmark Channel's first ever "Kitten Bowl," airing Sunday during the Broncos versus Seahawks battle.

"It's a little breather from the big game," she said. While the kitten face-off is full of cat fights, cat naps and more, Beth hopes the event will inspire others to look into adopting cats from local shelters.
"It's a celebration of kittens," she said. "We're hoping to inspire people. Go to your local shelter and give one of these guys a home."
You can catch the "Kitten Bowl" on Sunday, February 2 at 12 p.m. EST on the Hallmark Channel.