The image of a little puppy sitting under the tree on Christmas morning can bring sheer joy to kids and terror to parents. If you're planning to bring home a little pooch this holiday season, fear not! Happy Pawlidays on TODAY is created with our sponsor PetSmart and we've got you covered with everything you need to know about bringing home your furry new family member.
1. Pet-proof your home
Just like with a new baby, you'll want to make sure your home is a safe environment for your new dog. Keep anything that could be potentially dangerous out of reach. Keep in mind some things that may be safe for humans could be hazardous to dogs —like chocolate!
RELATED: He's here! Meet TODAY's new puppy with a purpose
2. Create a welcoming environment
Be prepared with food and water bowls, treats, toys, a bed and potty pads. This will help create your pup's new home within your home! Also be careful to give your puppy some space. Large parties can be overwhelming for a puppy so don't invite everyone to crowd around them. Introduce your new puppy to one or two guests at a time to help them learn to socialize.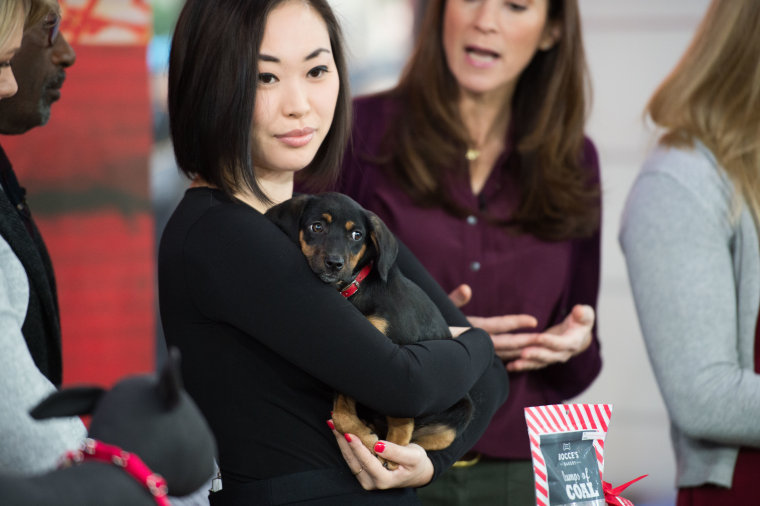 3. Find a veterinarian
Do your research and find a veterinarian in the area. Apps like askPetMD can help find options near you. Having a vet you love will be super helpful if your new dog does get into something potentially harmful.
RELATED: Bringing home a new puppy? 9 products you need to buy now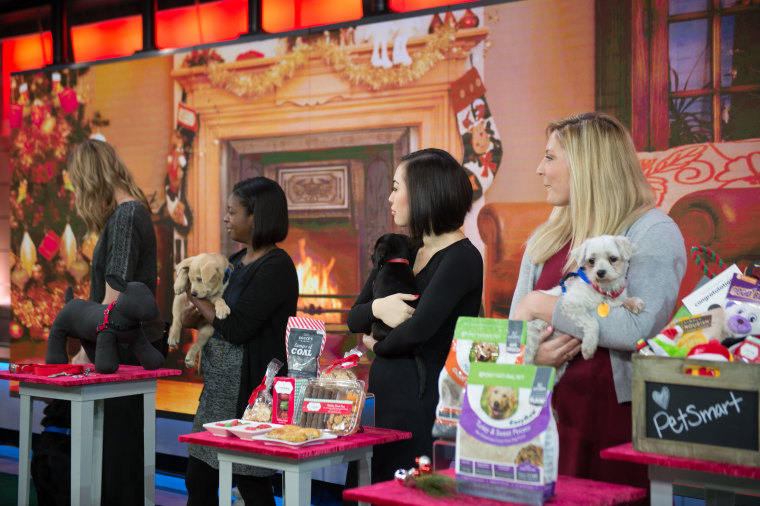 4. Get IDed
Accidents happen and when they do you'll want to make sure your pet has all their identification so that your beloved pet can be returned to you if found. Get a collar or harness along with an ID tag and you can even ask your veterinarian about a microchip.
5. Take time to train
Teach your dog using a gentle, reward based training system and keep in mind it will take repetition so keep at it!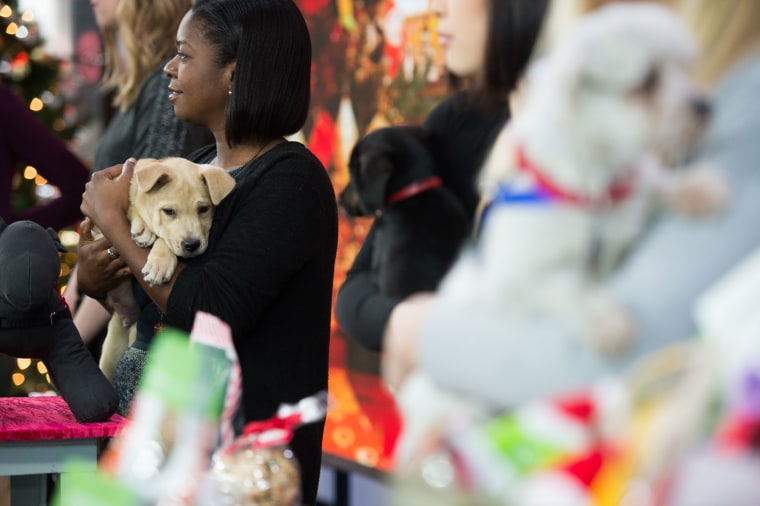 RELATED: What you need to know before getting a new puppy
6. Choose the right food
Do your research to find the right food for your dog. Whether you're adopting an adult dog or taking on a new puppy, they require different kinds of food and a different feeding schedule so ask the experts and be mindful of what your new pet needs.
Interesting in adopting one of the pups featured in this TODAY segment? All the dogs are available for adoption from North Shore Animal League America.