Sgt. Craig Grossi first saw the stray dog with the goofy head and short legs that would help save his life when his unit was under constant attack by the Taliban in Afghanistan.
Grossi was in a remote part of the country called Sangin in 2010, gathering intelligence with an elite Marine recon unit that was regularly being attacked. One day he saw a dog frolicking without a care in the world.
"As I got a little closer, he started to wag his tail,'' Grossi said on TODAY Tuesday. "It was the last thing I was expecting this dog to do, was wag his tail at somebody he'd never met."
It was the beginning of a tight bond between Marine and mutt, which Grossi spoke about as part of TODAY's "True Grit" series. Grossi also wrote about their special relationship in his memoir, "Craig & Fred: A Marine, a Stray Dog, and How They Rescued Each Other."
Grossi helped save the dog, which got his name when another Marine said he "looks like you made a friend," and Grossi heard misheard, thinking he'd said "looks like a Fred."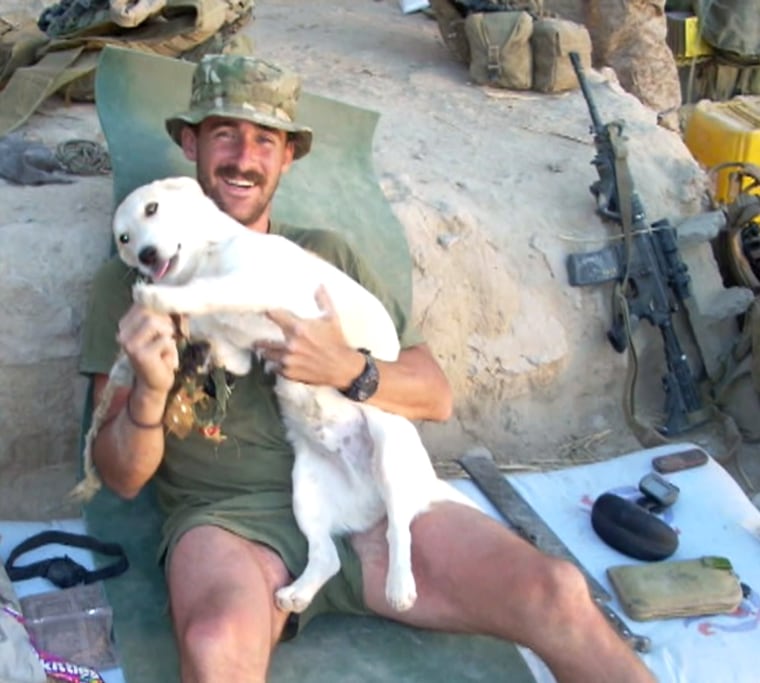 After the two first met, Fred began following Grossi back to his compound and even on covert night patrols, remaining silent alongside the Marines in hostile territory.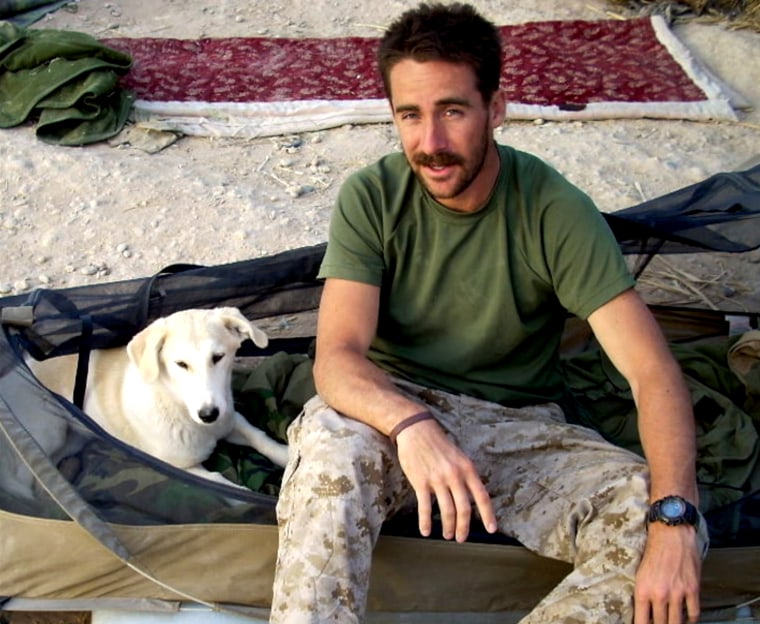 However, the Marines had a strict "no stray dogs" policy in Afghanistan, meaning that if Fred was caught with Grossi he would be euthanized with no questions asked.
The Afghan commandos in the Marines' compound also didn't appreciate Fred living among them, which ratcheted up to the point where a gun battle almost erupted over the dog's presence. Despite all that, Grossi would not abandon Fred.
"I'm not the only one that felt that way,'' he said. "Everybody that was with me in the field could see it. And we knew that there are some rules that were meant to be broken."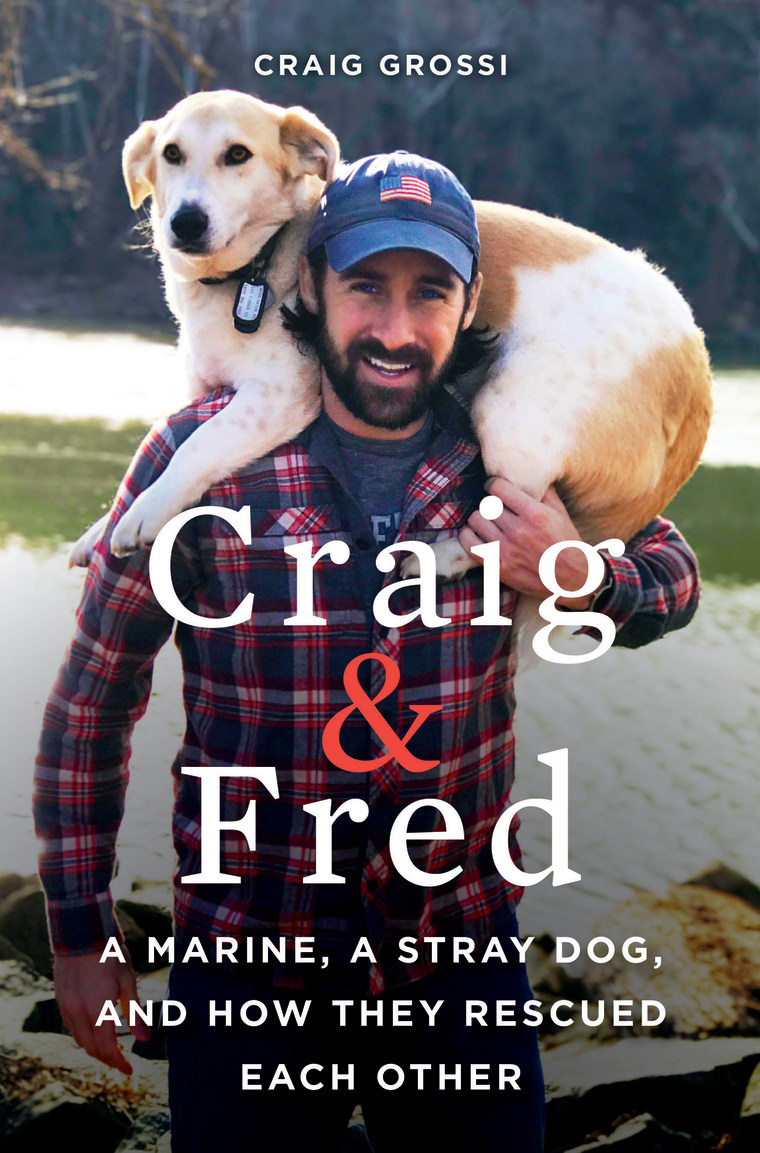 In order to get Fred back to the U.S., Grossi smuggled him into the heavily-fortified Camp Leatherneck in Helmand Province, Afghanistan, in his duffel bag. A group of DHL workers and a sympathetic veterinarian then helped ship the dog back to the U.S. to eventually be reunited with Grossi.
"I just lay there and just let him go crazy, and lickin' my face,'' Grossi said. "That was a really special moment."
Once Grossi returned to the U.S., he realized just how much he needed Fred. He was dealing with a traumatic brain injury from when a Taliban rocket hit his compound, and he was mourning the death of a close friend, Gunnery Sergeant Justin Schmalstieg, who was killed by an IED.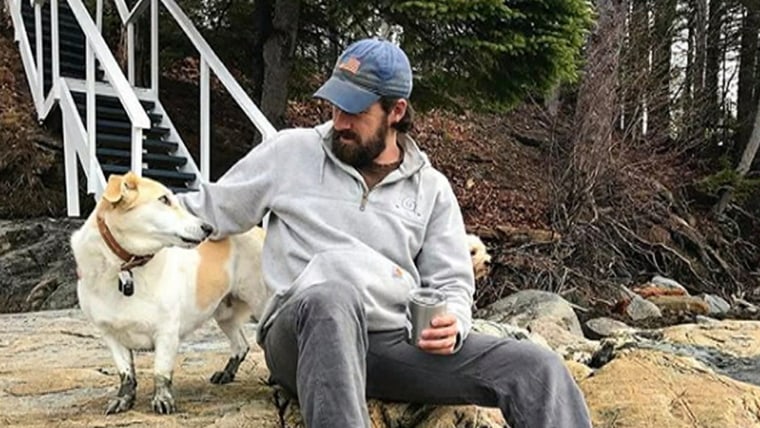 Grossi also began suffering from the hyper-vigilance and nightmares that are characteristic of PTSD, but found it hard to talk about with anyone. Fred's presence by his side often gave him a reason to open up.
"(People would ask) what kind of dog is that?" Grossi said. "It was an opportunity for me to talk about Afghanistan."
Grossi now lives outside Portland, Maine, with his girlfriend, Nora, and her dog, Ruby. He has found a calling in traveling the country with Fred to help others dealing with post-traumatic stress.
"It's a painful story, but it's an important story,'' Grossi said. "The more I share it, the more other people will hopefully share theirs."
And Grossi gives Fred for credit for both saving and enriching his life.
"He's still saving me,'' Grossi said. "There are ways that he's impacted my life that I'm still figuring out."
Follow TODAY producer Jennifer Long and writer Scott Stump on Twitter.