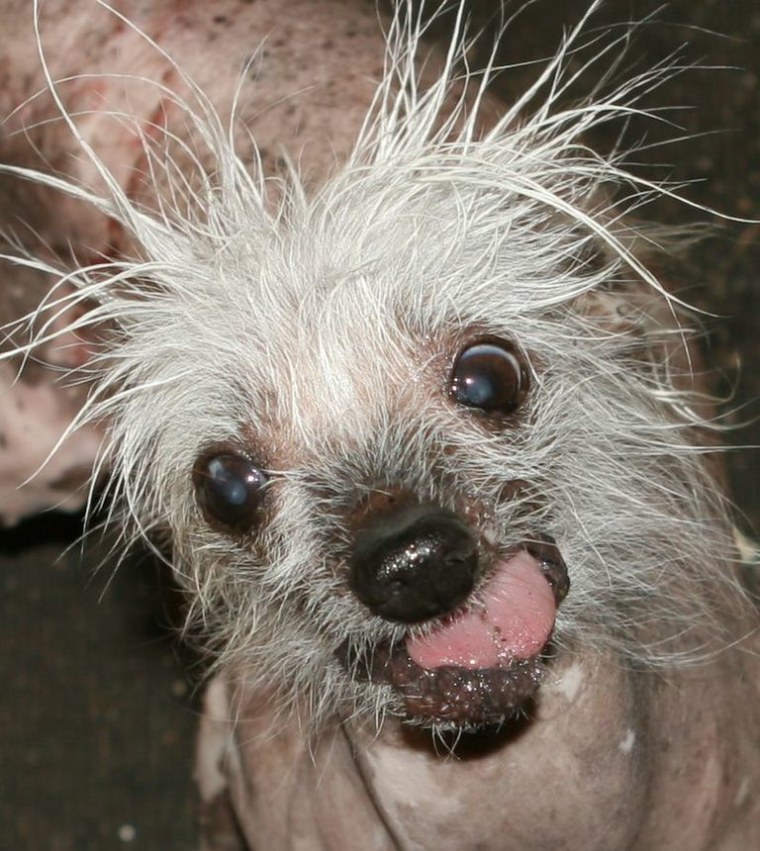 It's the only beauty pageant in which droopy ears, patchy hair and a lazy tongue will earn you top prize: The 25th annual World's Ugliest Dog contest. Once again, a new crew of aesthetically-challenged pups is gearing up for the competition at the Sonoma-Marin Fairgrounds in Petaluma, Calif., on June 21.
What's at stake? A cash prize of $1,500 and worldwide recognition for their so-ugly-it's-cute looks.
"It started as a homegrown kind of contest — very small and quirky," contest organizer Vicki DeArmon told TODAY.com. "But the whole thing has accelerated beyond anyone's wildest imaginings."
It may be the anti-Westminster, but participants still take ugly quite seriously. During the seven years she's worked on the contest, DeArmon has seen everything from excited fans bearing t-shirts and waving signs to hackers fiddling with online voting results. She describes many of these behind-the-scenes antics in the new book, "World's Ugliest Dogs."
"These are some of the best dog owners in the world," DeArmon said. "Some of them take it very seriously. I think a few hearts have been broken when they haven't been the winner."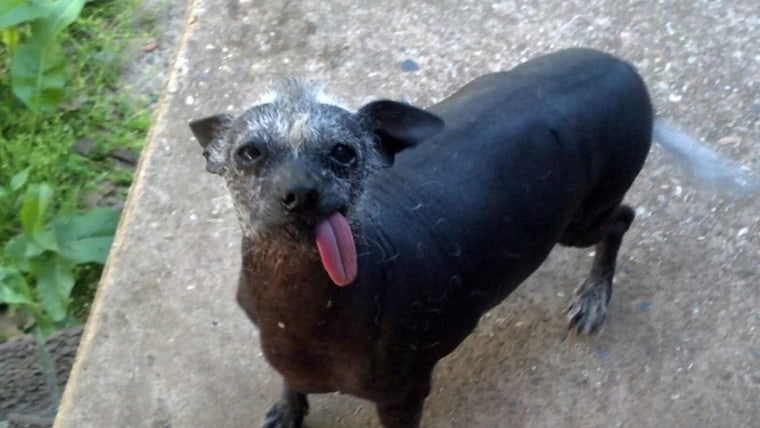 And what makes a winner? A stunning first impression — and a little personality. Three judges will be looking out for shock factor, audience reaction, unusual attributes and a little attitude.
"Does the dog strut across the stage? Does the dog look longingly off at a bone? They're looking at what kind of things give them personality," DeArmon said.
Organizers are expecting over 2,000 people at this year's event, which will include between 25 and 30 dogs. The pups will be separated into two categories for judging — mutts and pedigrees — with the final round being a face-off between the winners of each. Popular breeds include the hairless Chinese crested, pugs and shar-peis.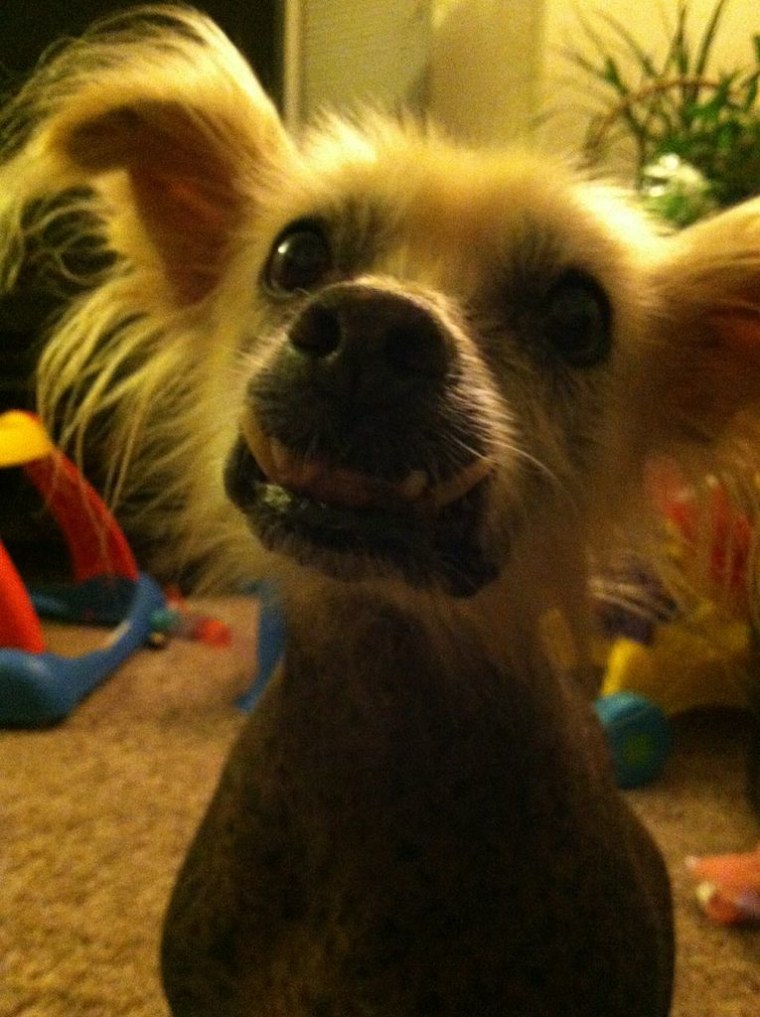 While DeArmon wasn't expecting the contest to gain admirers from around the world, the appeal of these pitifully ugly pups is pretty apparent.
"In a way, we all love an ugly dog, and we love the underdog," she said. "When you go into a shelter and see a dog that may not normally be adopted, your heart calls to that dog. The contest is a humorous relief that makes the world a little lighter."
Those of you who can't make it out to the fairgrounds can still vote for your favorites in an online voting contest. As of Tuesday evening, 8-year-old Ellie Mae, a Chinese-crested hairless dog, was in the lead.
"I'm very happy about it. She's definitely a unique dog that has done a lot of good for a lot of people," her owner, Ty Oppelt, told TODAY.com. "She's in it to win it."
Ellie Mae will face some stiff competition at the live event, which includes last year's hairless champion, Mugly.
Take a look at more of this year's contenders: