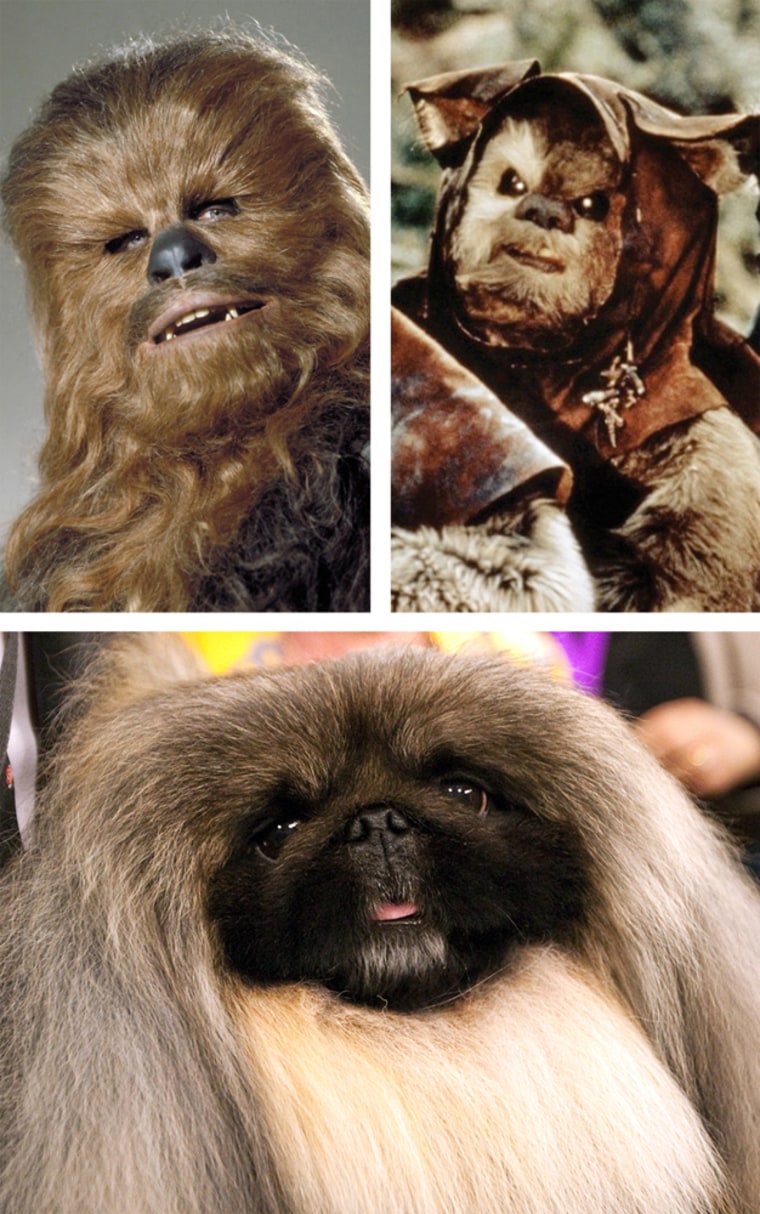 Malachy is one perfect Pekingese. When the gorgeous Westminster Dog Show-winning pooch appeared on TODAY Wednesday, the TODAY.com team let out a collective "awwww." I mean, look at him! 
And then we thought, wait. Look at him. Maybe we're just a bunch of "Star Wars" fanatics, but isn't it possible that Malachy is...the love child of Chewbacca and an Ewok? 
We kid, of course. Congrats to Malachy – whose owner said he's a big TODAY fan – and all the other pups who earned a spot in the Westminster ring!
On our Facebook page, you weighed in. Lisa Kelley agreed, "he does look like an Ewok, very cute." And Joy Windle said he looks like "an animated tuffet." And proud Pekingese owner Lisa McCaughey Enfinger said "beauty is in the eye of the beholder...These dogs may be tiny and ugly to some, but they have the heart of a lion...Loyal and and fearless."
And our apologies to Kat Lauterback, who recorded Westminster and hasn't watched yet! Sorry for the spoiler alert, DVR dog show fans! Watch Malachy's TODAY appearance here:
Read more about Westminster:
TODAY.com multimedia producer Mish Whalen is thrilled that the fairest dog in the land was won by Malachy the Pekingese; nice job! Discuss this post in the comments section or hit me on Twitter @mishrwhalen