Slayer the pit bull is always looking out for his family. Melissa Butt is so confident in her dog that she tells her young grandkids nothing bad will ever happen to them while Slayer is around, she told TODAY.
On Aug. 13 that was put to the test, and Slayer proved himself to be exactly the hero Butt knew him to be.
Butt's grandchildren, 4-year-old Zayden and 1 1/2-year-old Mallory, were playing with Slayer and another of the family's dogs, Paco, in the yard of their home in southwest Florida.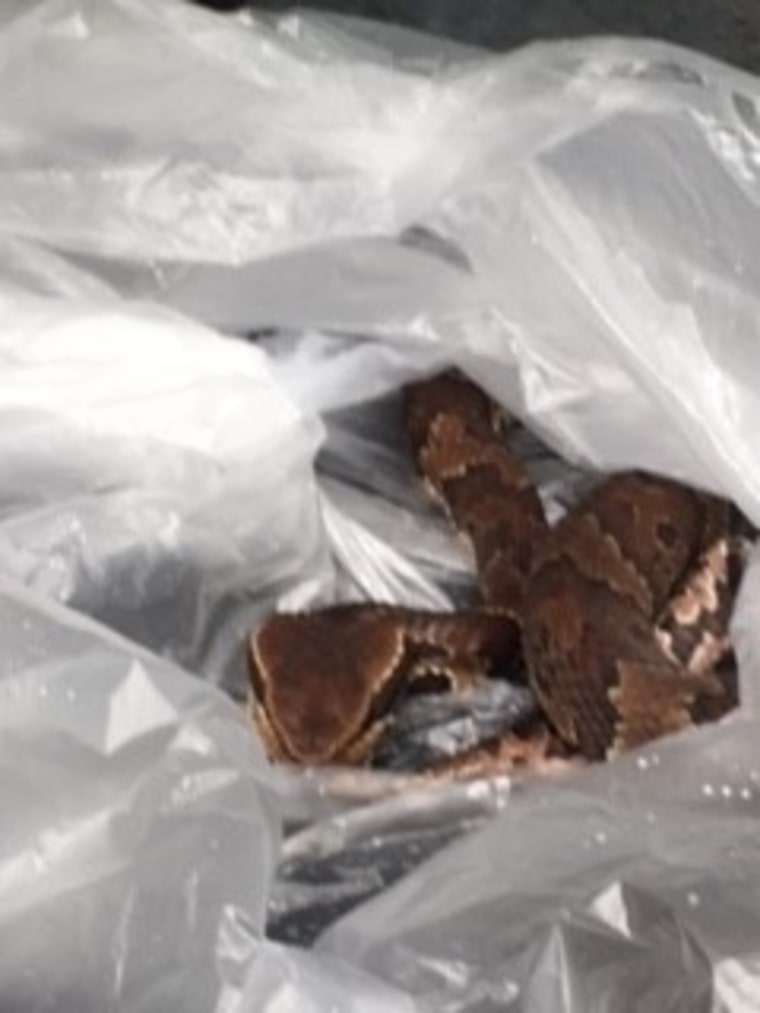 Slayer and Paco began barking at something in the grass. Something about their manner seemed urgent. The dogs wouldn't "disengage on command," as Butt, 47, puts it. So the kids were sent inside with their mother, Cynthia, who is the daughter of Butt and her husband, Daniel White.
With the children safe, Cynthia Butt and White came back outside to check on Slayer and Paco. The dogs were standing over a snake, keeping guard. The snake lashed out to bite both of the dogs, getting Paco on the elbow and Slayer on the snout.
"That's when Slayer grabbed the snake in his mouth and killed it," said Melissa Butt.
Butt rushed the dogs to their regular vet. But their condition was growing serious — Slayer's especially; his face was swelling, and his breathing became labored. The veterinarian recommended the dogs go to the BluePearl emergency vet in Brandon, Florida, about 40 minutes away.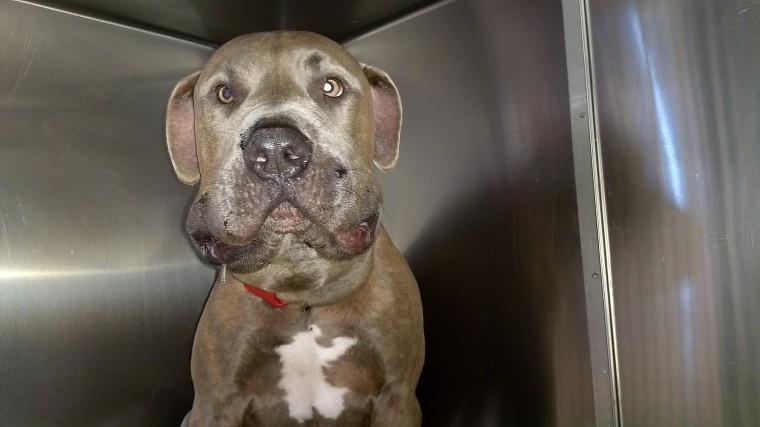 Butt was so worried that it was hard to restrain herself from speeding the whole way there. The thought of getting into an accident while her dogs' lives were in jeopardy was more than she could bear. She'd adopted them as young pups, and she dreaded the thought of them dying.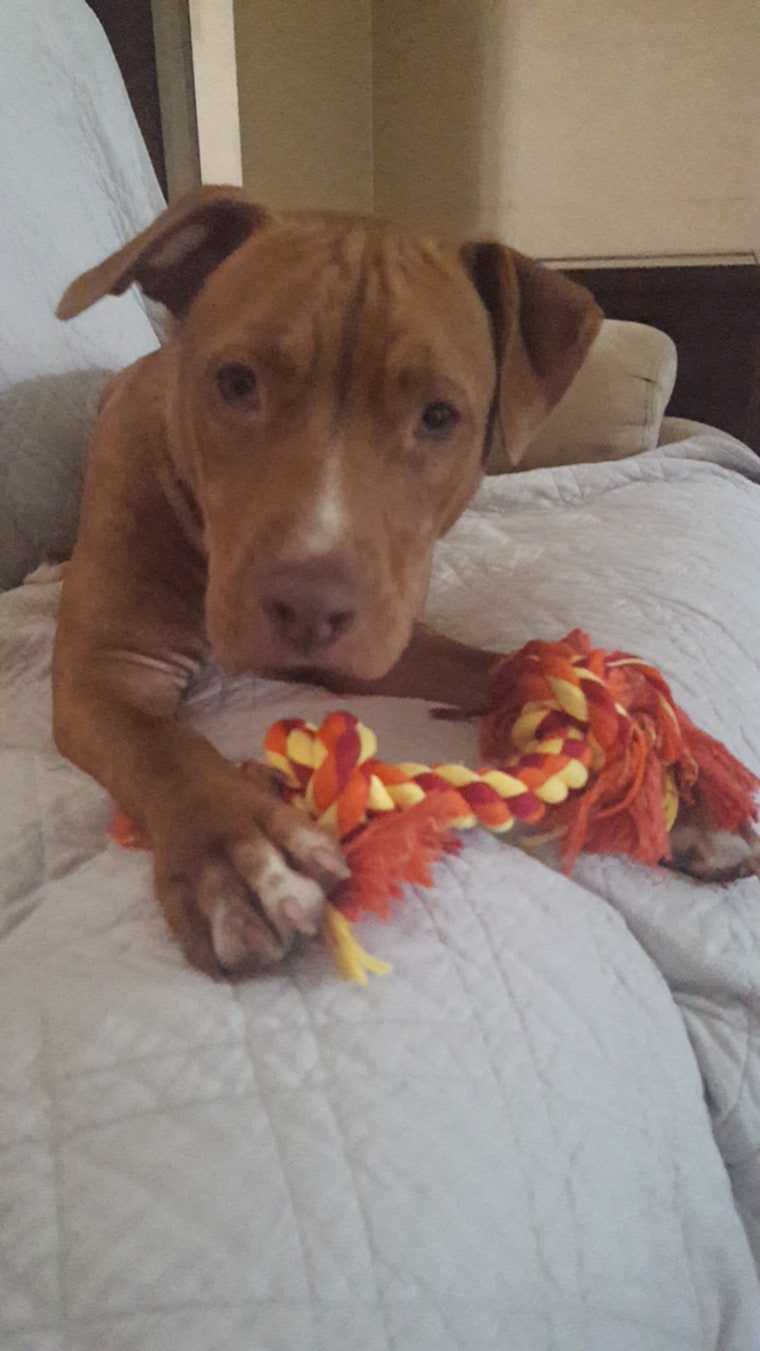 At the clinic, the dogs got immediate lifesaving treatment with antivenin. "We have to act fast," Dr. Shelby Loos said to local NBC affiliate .
While the veterinarians saved the dogs' lives, it also meant mounting bills for the family. BluePearl connected Butt with Frankie's Friends, a nonprofit that helps cover extraordinary medical costs for pets. (Here's where you can contribute.)
"There's nothing I can say or do to show how grateful I am," Butt said. "How do you thank someone for saving your loved ones?"
Paco was well enough to go home after just one night in the hospital. But Slayer didn't improve so quickly. When Butt went to see him at BluePearl, she found his face and mouth still so swollen that he "could barely get his tongue out" to give her a kiss.
"It was devastating to see how bad it had gotten," Butt said.
With another dose of antivenin and more care, Slayer got better. He is still on medication, and his face isn't totally back to normal, but he recovered enough to go home on Wednesday to his adoring, grateful family.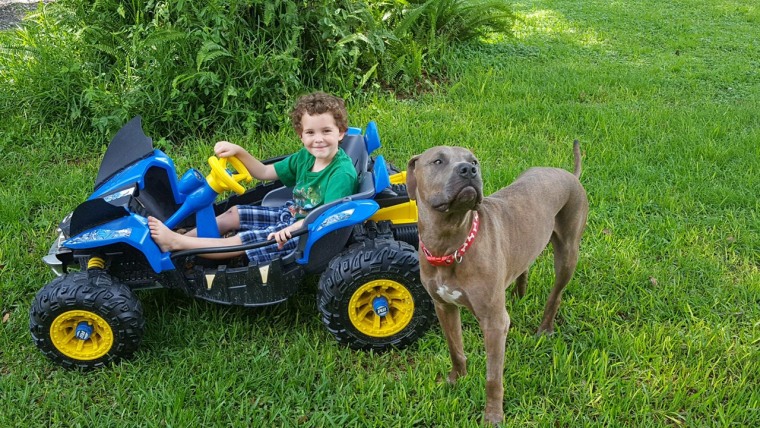 He and Paco are "very rightfully being very, very spoiled right now," said Butt. "We spoiled them before. They're ultraspoiled now."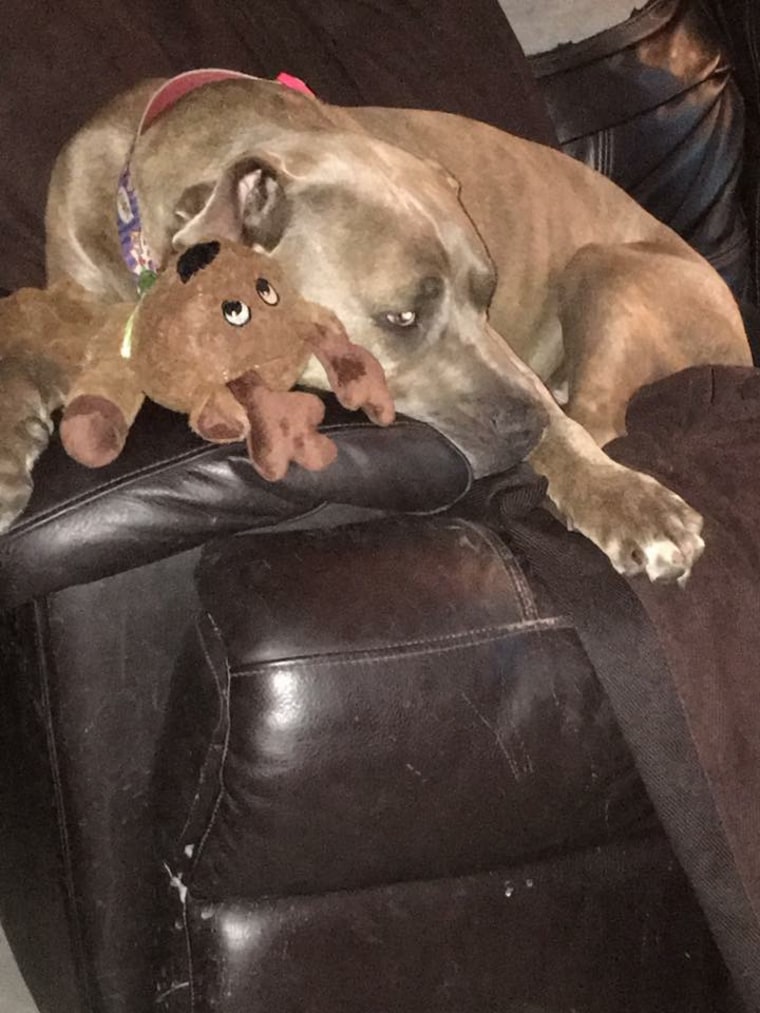 (A third dog, Zombie, who was napping inside through Sunday's adventures, isn't too impressed with his canine siblings getting the royal treatment.)
"We're so happy they both responded so well to treatment and are now expected to make a full recovery," BluePearl spokesperson Carrie O'Brion said in an email. "This case is a good reminder to pet owners to be on the lookout for snakes during the summer months, particularly if the weather has been wet. Our veterinarians recommend keeping a close eye on your dogs if you let them out, and consider keeping them on a leash."
Butt looks at her grandkids and imagines what might have happened if Slayer and Paco hadn't been there. Slayer is a big dog and suffered extensively from the bite. Zayden and Mallory are much smaller.
"Our pets aren't pets," Butt said. "They are 100 percent family members; this just proves they deserve to be."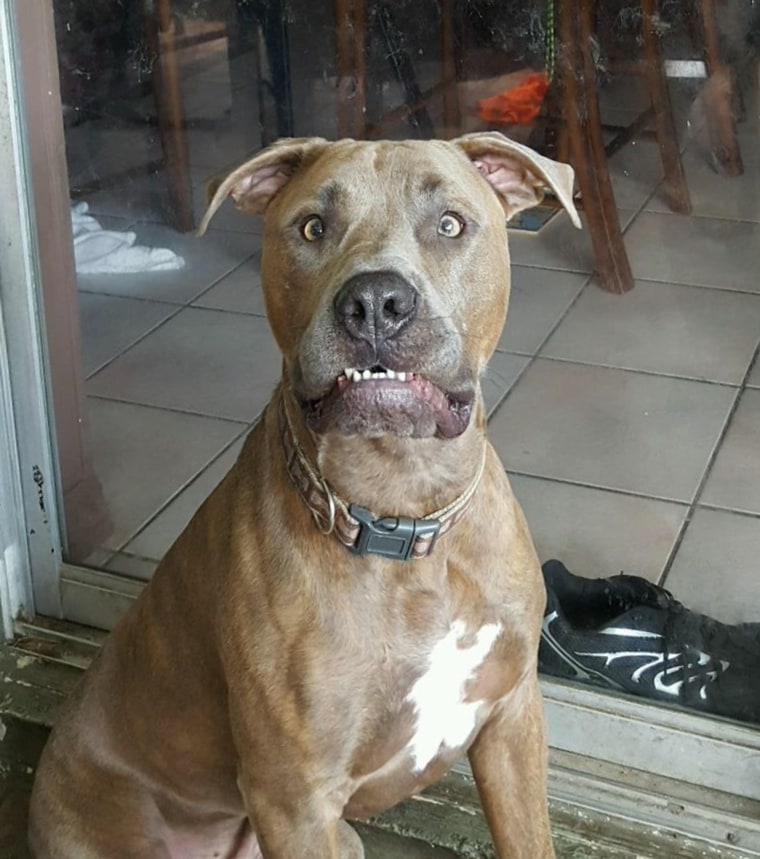 On Wednesday, when Slayer got home, Zayden turned to Butt and said to her what she's always said to him: "Slayer protects me. Slayer protects us," he said. "He will always protect me."
Then Zayden covered the dog with a blanket, saying he wanted to make him feel better.