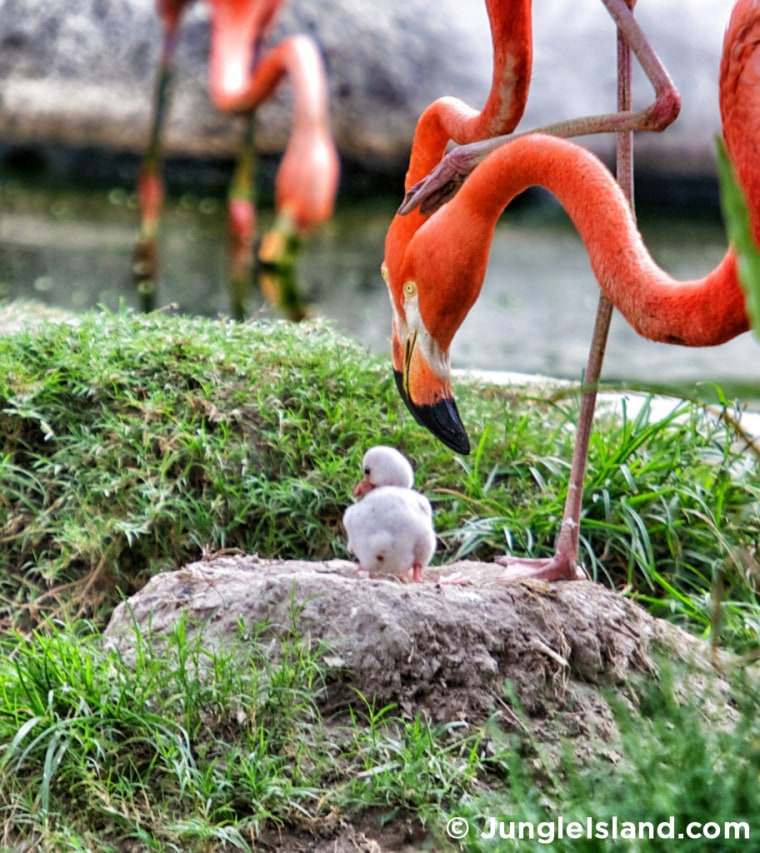 Welcome to the world, little one! This flamingo chick finally escaped from his shell on May 24 and joined his flock at Jungle Island in Miami.
Now the newborn needs a name, and Jungle Island is putting the big decision in the public's hands with a contest. But here's the thing: Staff can't tell if this chick is a male or female yet, so start putting together your best list of unisex monikers.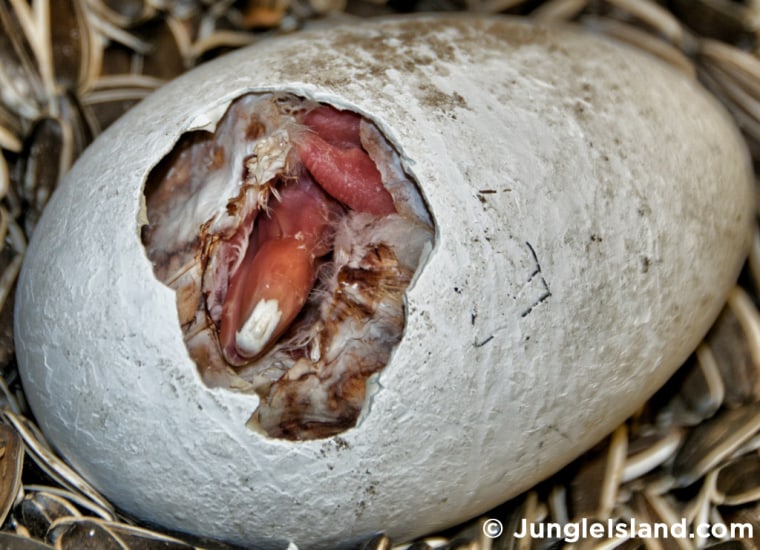 Send your suggests here by June 3rd, and you might be the one lucky winner who has the honor of naming a flamingo.
Check out more cute photos of the baby flamingo during its first few days below: