TODAY's got a cute new set of furry little paws running around Studio 1A.
The TODAY family welcomed a paw-some new addition Monday morning — our second puppy with a purpose!
The friendly little pup comes to us from America's VetDogs, a nonprofit organization that trains dogs to support veterans and first responders during combat, both physically and emotionally.
With the help of guide dog mobility instructor Olivia Poff, our 8-week-old black Labrador retriever will learn to heel, come, stay and so much more, depending on what the veteran he's paired with requires.
So we rolled out the red carpet Monday, and introduced to the world (and our anchors!) the newest member of TODAY.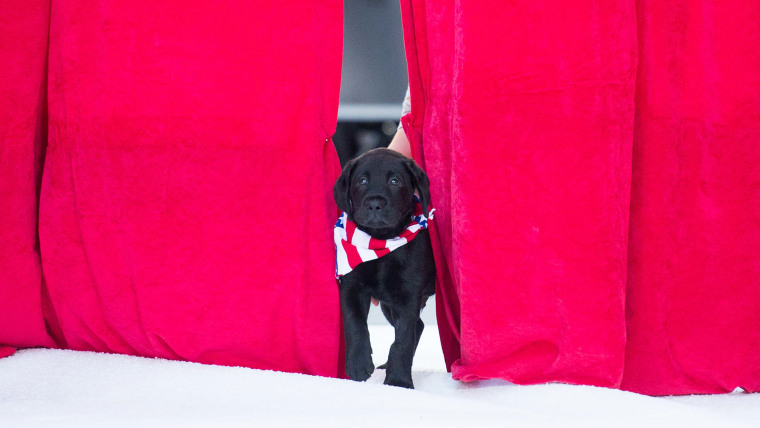 And boy, was he excited to meet us, too! (That, or he was just really pumped about his new chew toy.)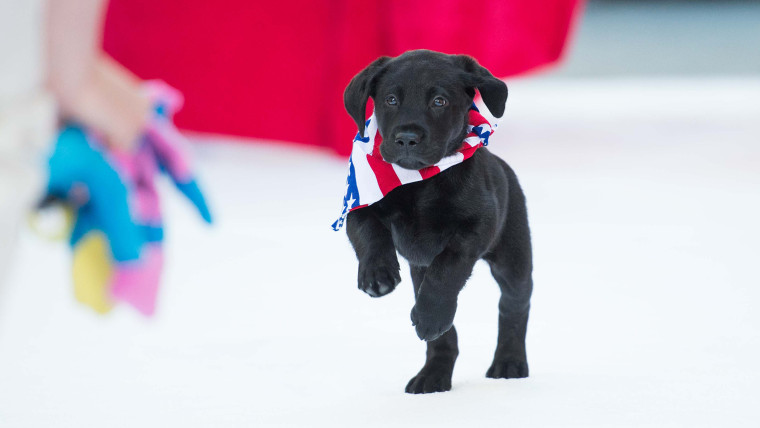 Either way, the anchors were thrilled to meet him his new guide dog mobility instructor, Olivia Poff!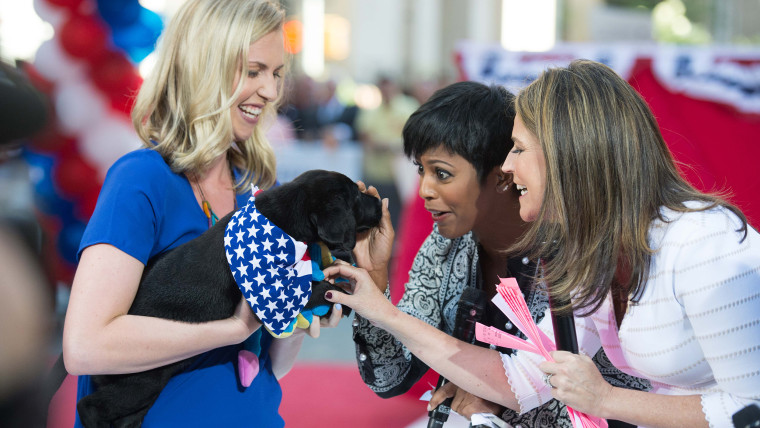 There is some flexibility in this training for our little guy, of course. Dogs are taught more specific skills — like opening and closing doors, turning on and off lights and bracing to provide stability — in a case-by-case basis, depending on the client's needs.