It's hard to feel upstaged by a cat in the fashion department (though their fur coats can be rather swanky). That is, until you take a look at United Bamboo's annual cat calendar, a collection of aloof feline models showing off custom-made designs that will leave all but the most fashion-forward feeling dowdy.
Past calendars in United Bamboo's series, which began in 2010, featured kitty-sized versions of the New York-based brand's ready-to-wear looks from the previous year. But the 2014 edition, which will be available on the company's website on Oct. 1, went in a different direction and will include runway designs dug up from the archives.
Each piece of clothing was crafted specially for the cat who modeled it and will likely be on sale (with a couture-worthy price tag) in the coming months, as they have been in years past.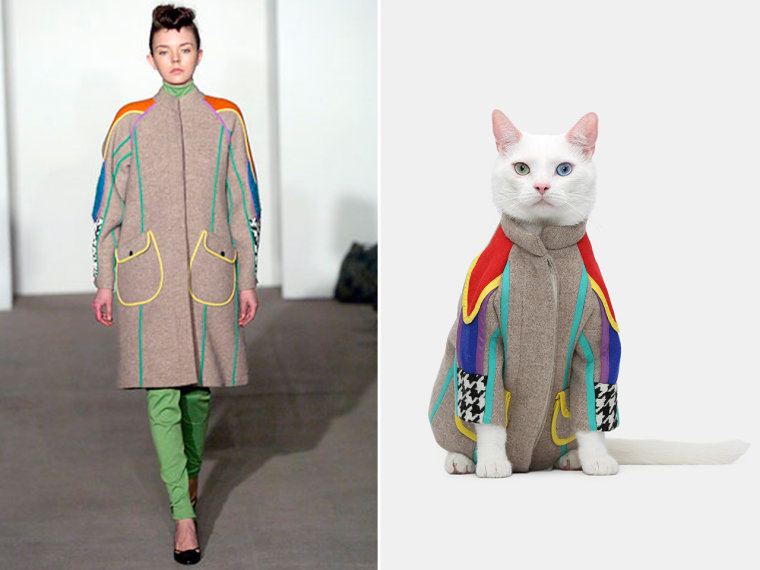 The feline-friendly looks range from a sparkly bow dress worn by 2-year-old Gertrude (who can't stand the smell of toothpaste) to a bright red parka modeled by tuxedo cat Jasper. There's even something for the more masculine among us: a kitty in a suit jacket with shirt and tie.
Just like their human counterparts, these cool cats are chosen at a "casting" call. United Bamboo also started an Instagram campaign for the 2014 calendar, asking owners to send in glamor shots of their cats with the hashtag #unitedbamboocatclub. Around 30 cats made the first cut, but there were no guarantees they'd make it in the final product.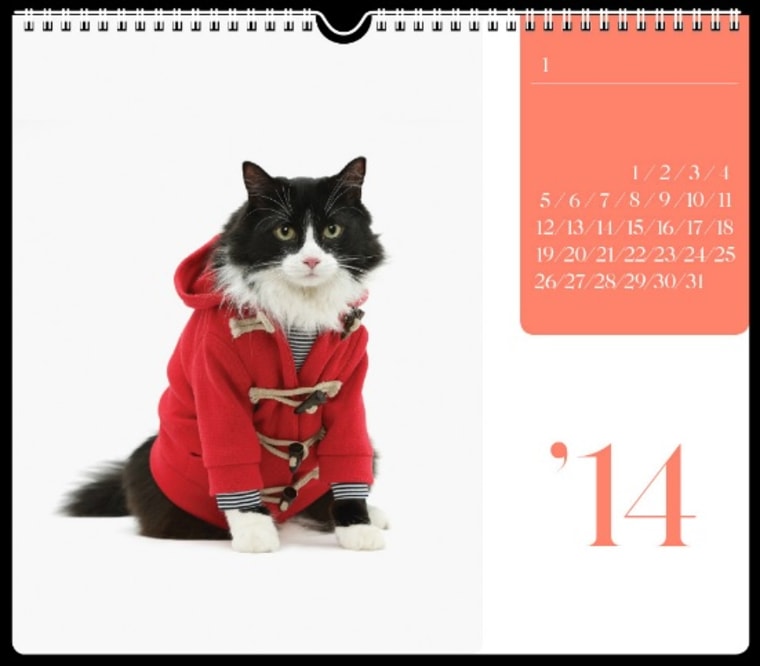 "You never really know how a cat model will behave or how the clothes will look on them," United Bamboo spokesperson Nikki Girion told TODAY.com. "Some cats either don't fit the clothing, freak out, or just don't photograph well so we need to make sure we have all 12 months covered."

Prince Snowflake Dove Vanilla Fisher traveled from West Virginia to make it to the June shoot in New York, and 2-year-old Gilda (who, naturally, loves to cuddle) made a cross-country trek from San Francisco to participate.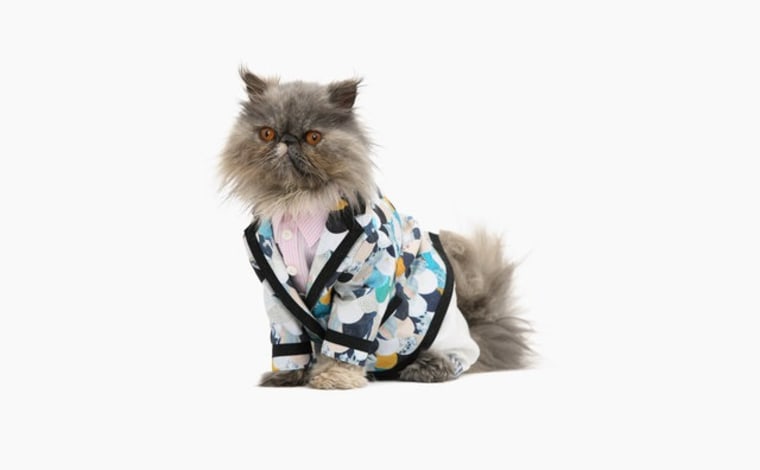 Later in the month, United Bamboo will launch a Cat Club, where fashionable cat ladies can browse through more info about each model and get the scoop on next year's casting.