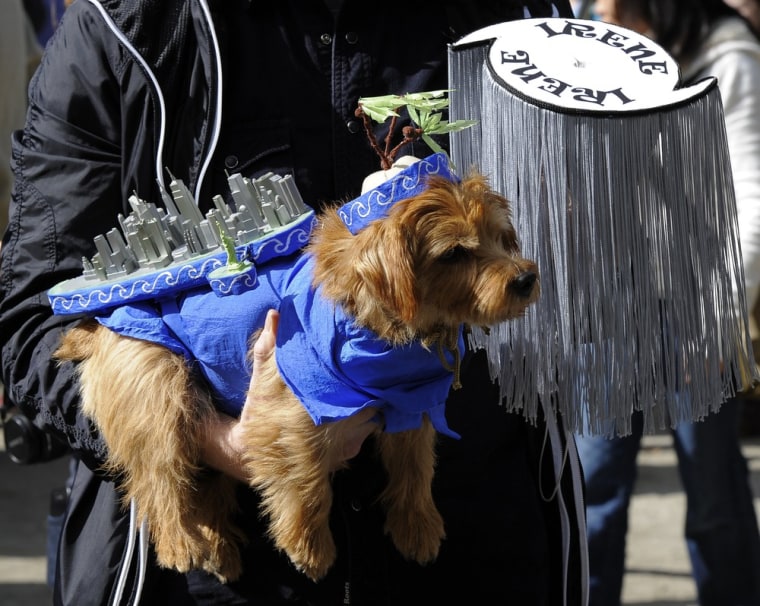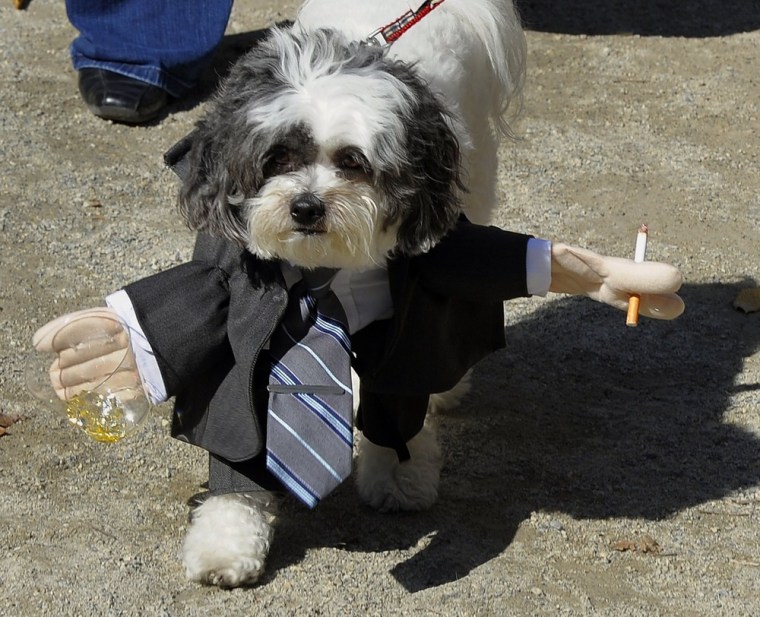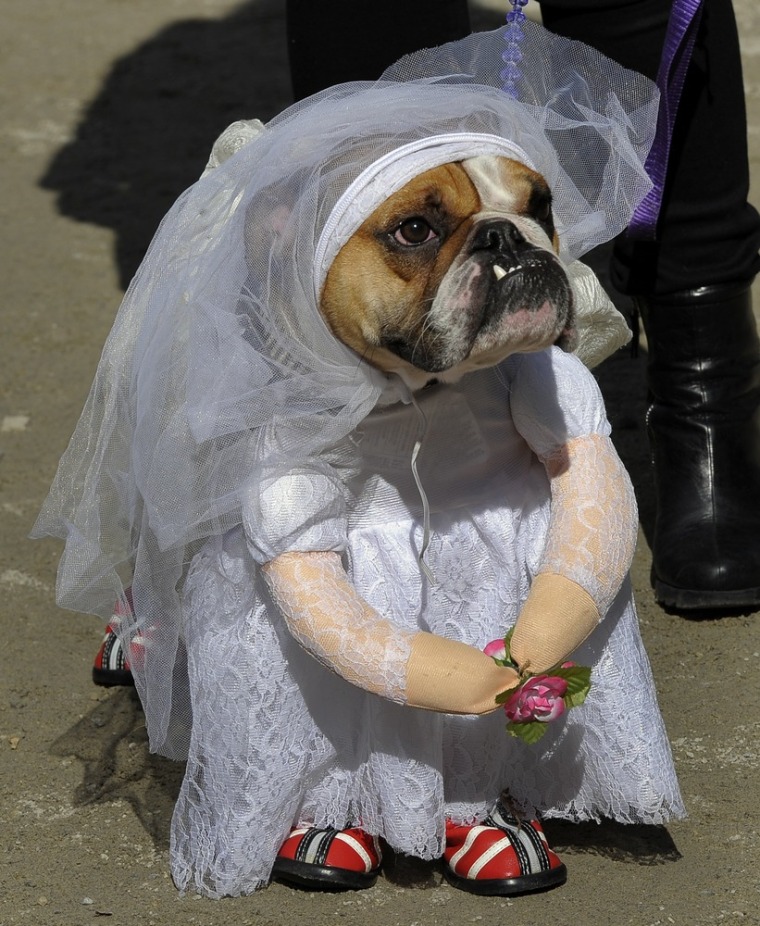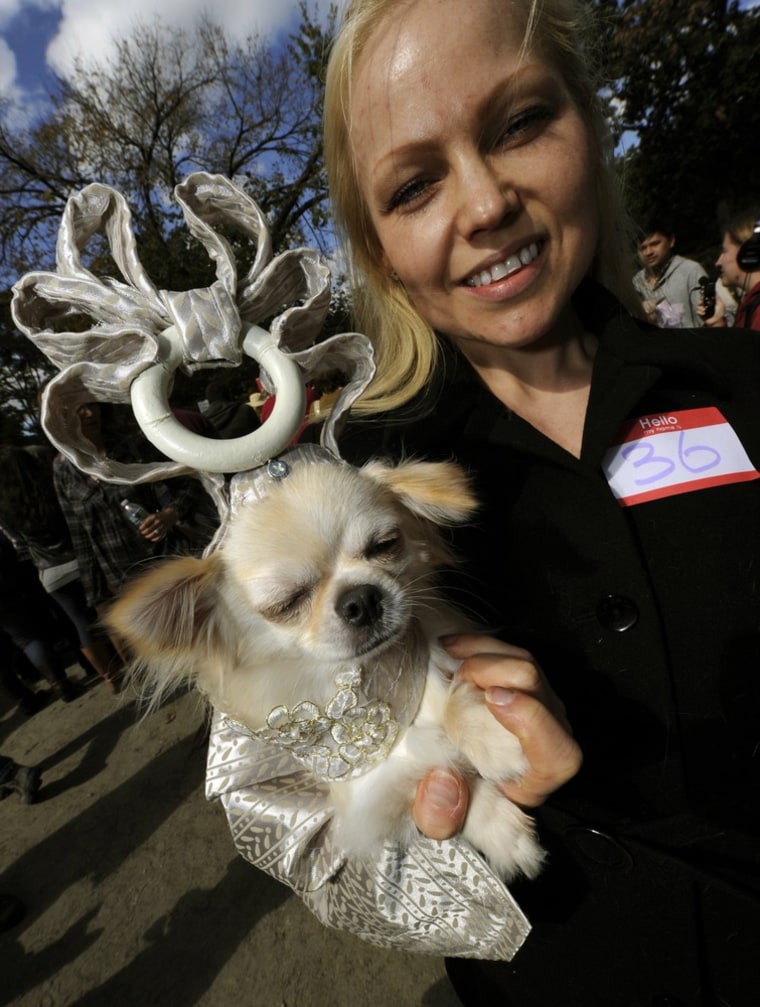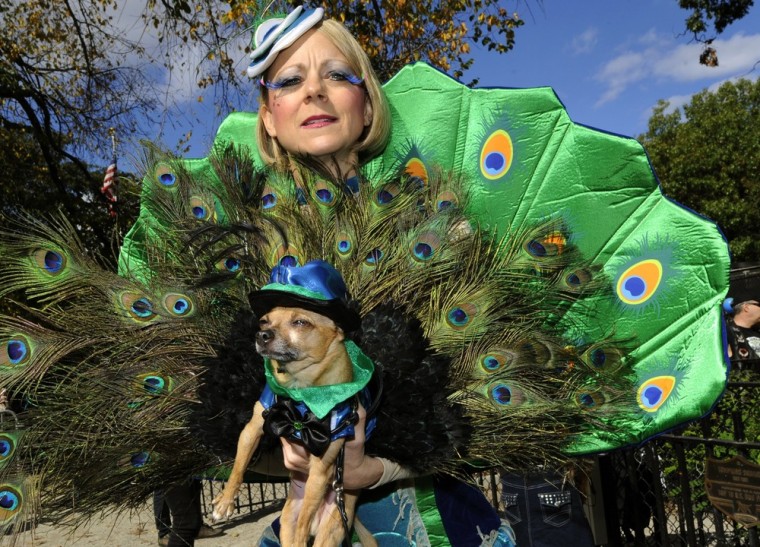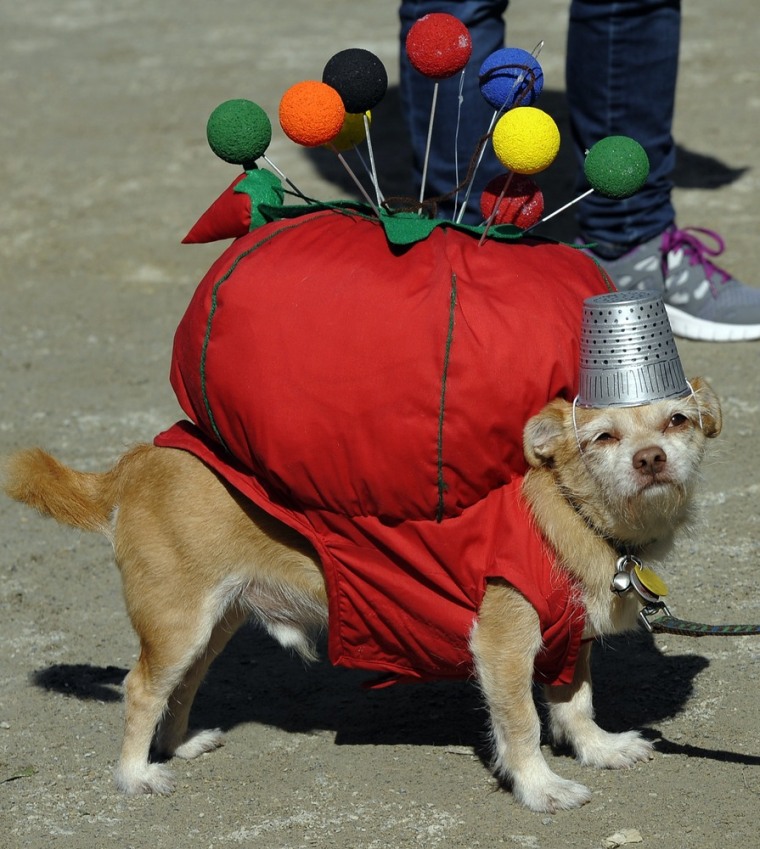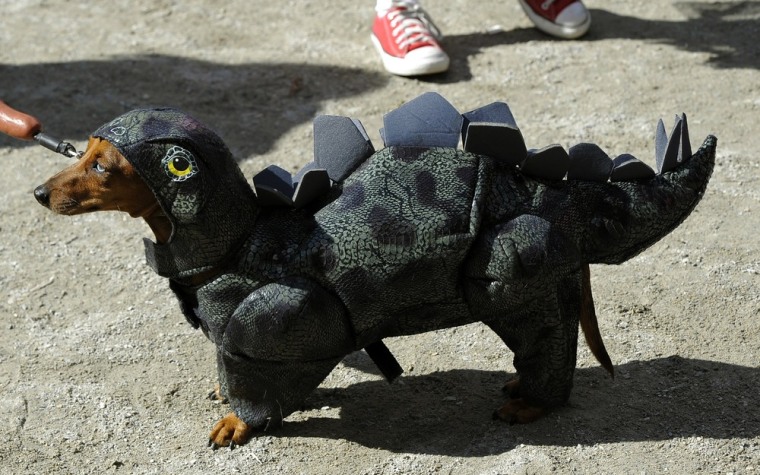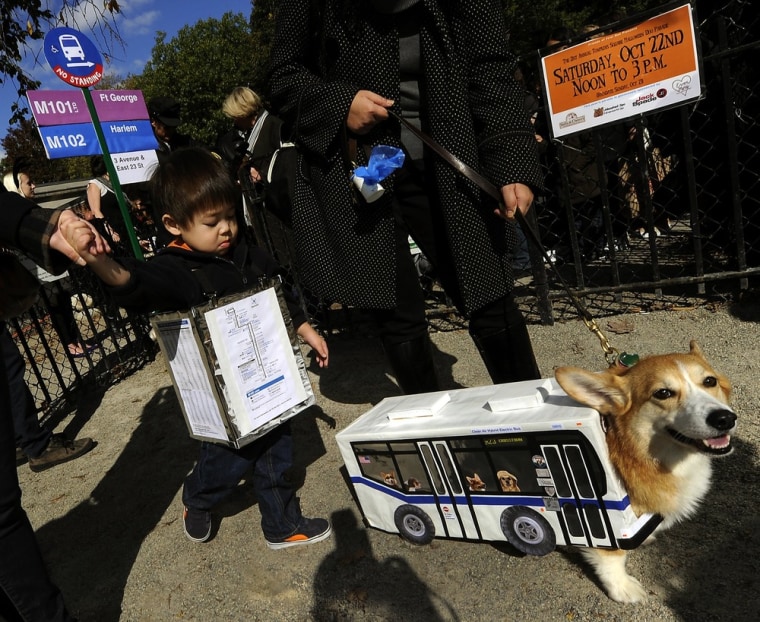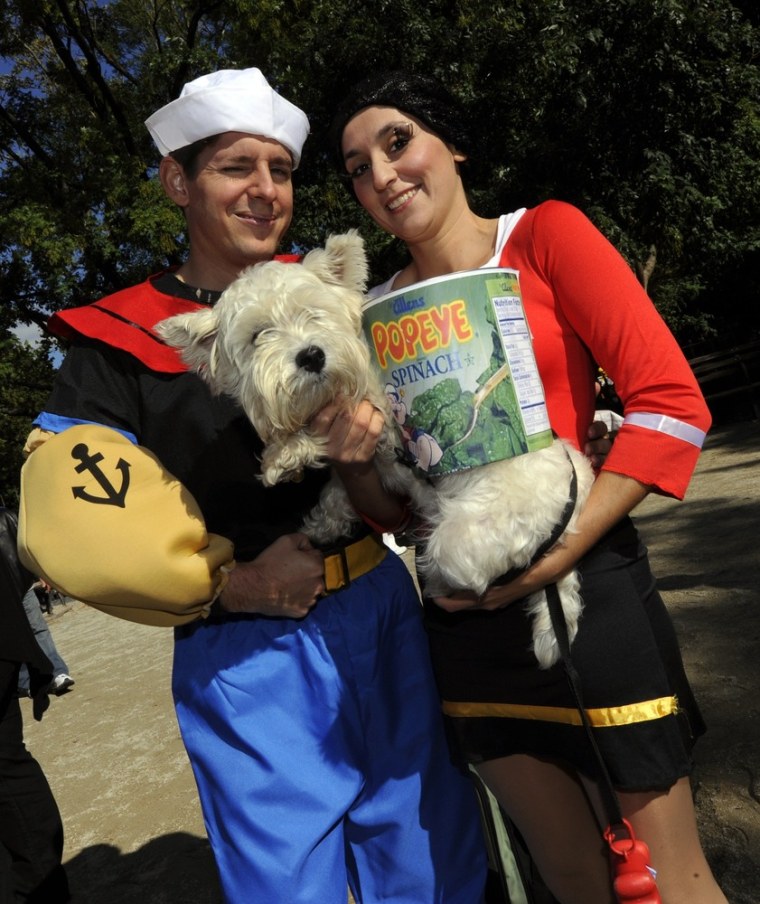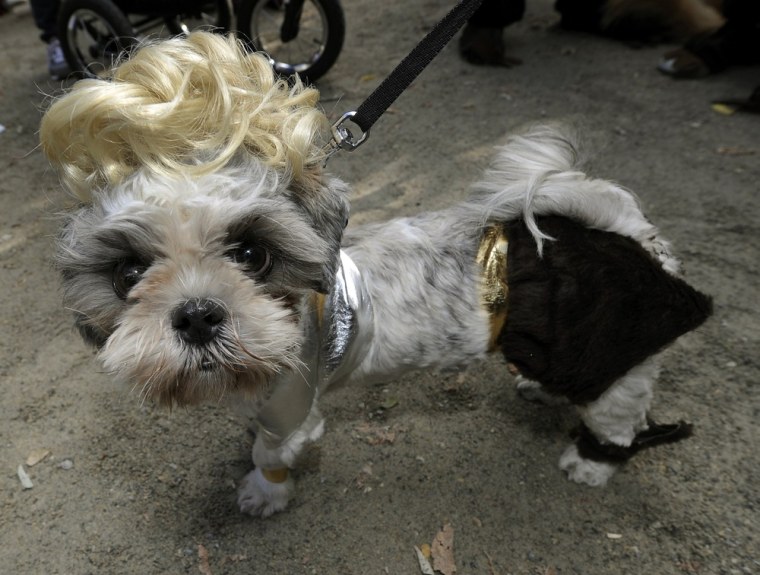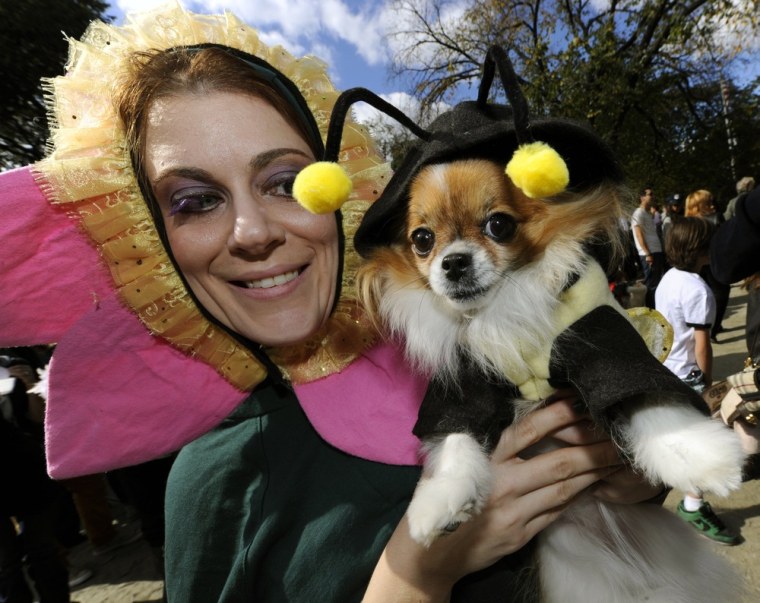 What do Princess Beatrice, Don Draper and Hurricane Irene have in common?
They are just a few of the many doggies in costumes that showed up for the 21st Annual Tompkins Square Halloween Dog Parade in New York City on Oct. 22.  
Hundreds of dogs marched in the parade, with proceeds benefiting the Tompkins Square Park Dog Run Association.