TODAY's precious puppy with a purpose celebrated more than just Christmas last weekend... he turned six months old!
During his time on TODAY, Charlie has been fortunate enough to experience more in six months than most pups experience in a lifetime.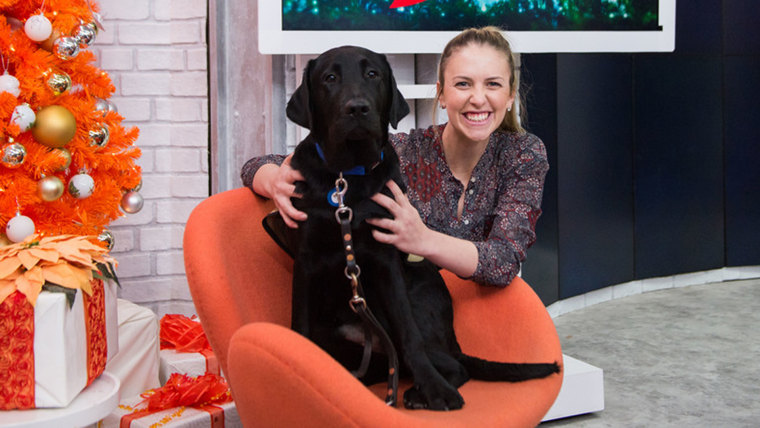 In fact, he even earned his wings after recently traveling on his very first plane ride with his puppy raiser, Olivia!
To celebrate Charlie's big milestone, we decided to look back at a few of his most adorable moments so far.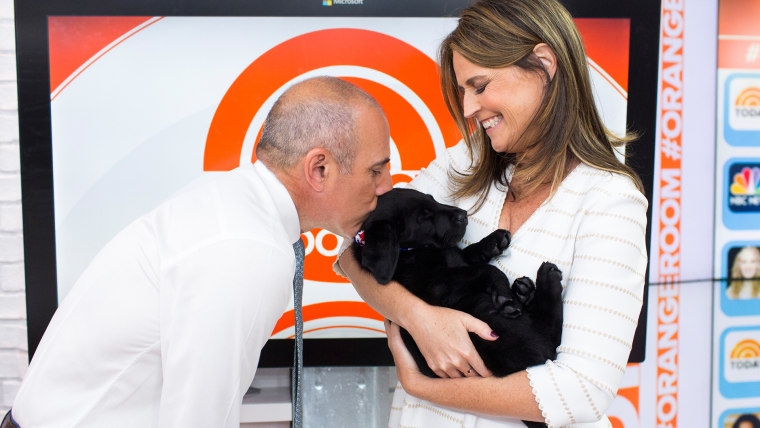 RELATED: Sign up! Get pup updates to stay connected to TODAY's puppy with a purpose
1. Morning Snuggles with Matt
Every morning, Matt stands at the anchor desk and calls Charlie to him from the Orange Room. It takes just seconds for Charlie to reach Matt and bombard him with endless puppy kisses!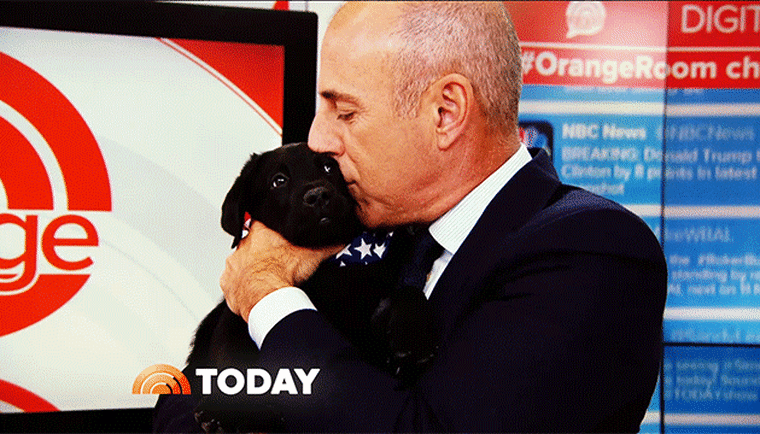 2. Making New Fur-ever Friends
It's hard to walk through the Orange Room without stopping to show the TODAY Puppy a little (let's be honest, a lot) of love. Charlie knows how to win over the hearts of every person that visits TODAY, including celebrities!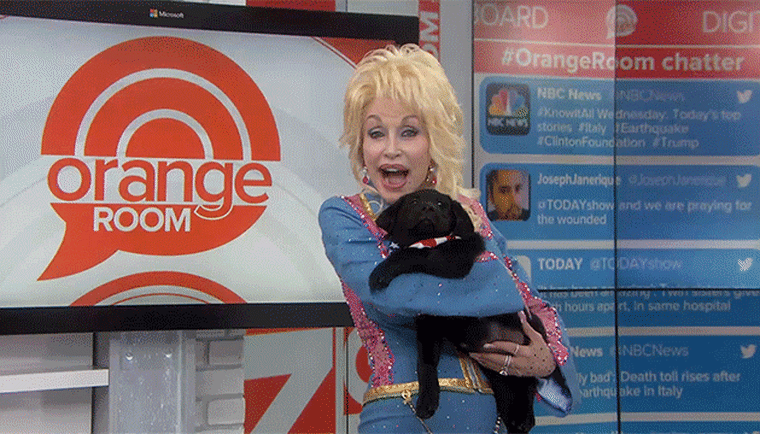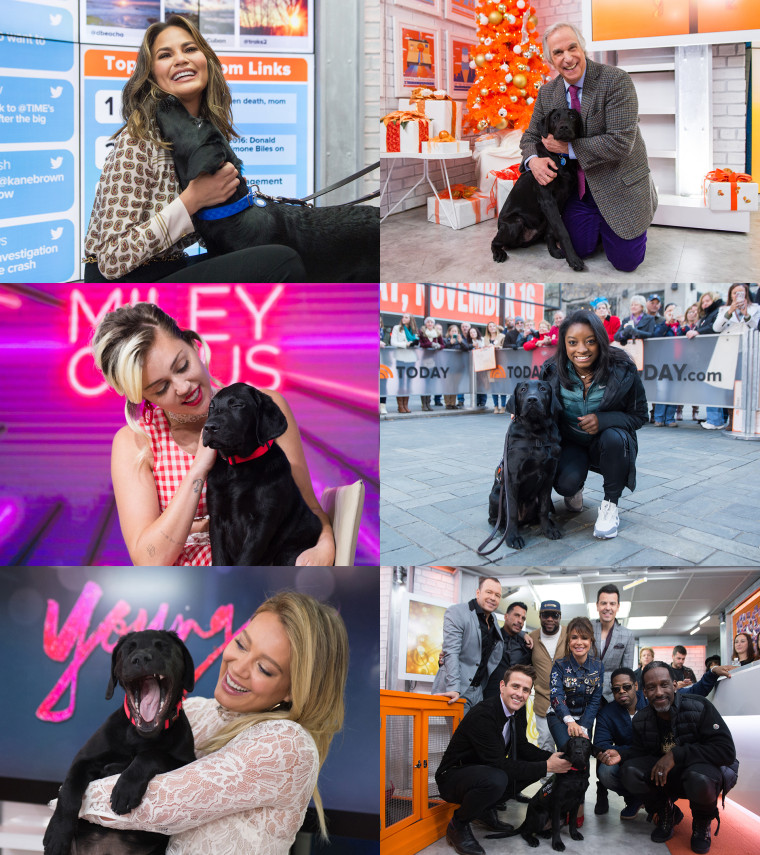 RELATED: How TODAY Show's puppy Charlie spends his mornings — starting at 4 a.m.!
3. His Halloween Costume
The only thing cuter than a puppy, is a puppy in a costume. Charlie took part in TODAY's '90s themed Halloween extravaganza and appropriately dressed up as a Beanie Baby.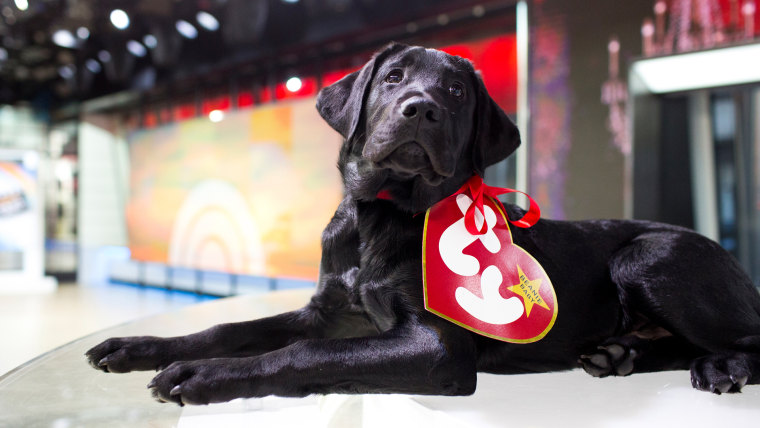 4. Visiting the US Naval Academy
In November, Charlie took his first big road trip to the Naval Academy in Annapolis, Maryland, where he made some new friends in uniform!
RELATED: Join Charlie, TODAY's puppy with a purpose, on his exclusive tour of the Intrepid!
5. His first steps on the plaza
Arguably, Charlie's most adorable moment in his six months of life occurred when he made his TODAY debut and ran full speed ahead down the red carpet in a little patriotic bandana.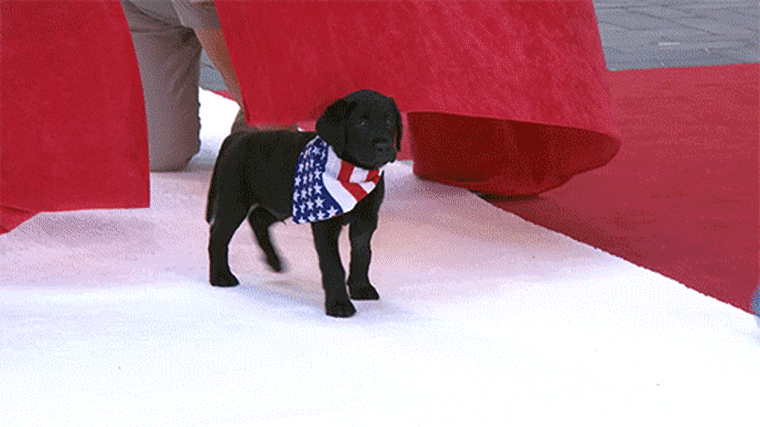 RELATED: Charlie's puppy raiser highlights 5 lessons she's learned while on the job
6. Training milestones
Since day one, Charlie has been working toward his mission of becoming a military service dog through various training for America's VetDogs. He has already learned skills like "touch," "wait" and "jump."
We can't wait to see what the next six months have in store for Charlie!