A golden retriever named Skye is back above ground after two days trapped in a sinkhole thanks to a little improvisation by a Pennsylvania fire company.
Skye ended up in a sinkhole 14 feet deep and only about 15 inches around at The Arboretum at Penn State on Monday during a snowstorm. After she went missing, her owners fearing the worst.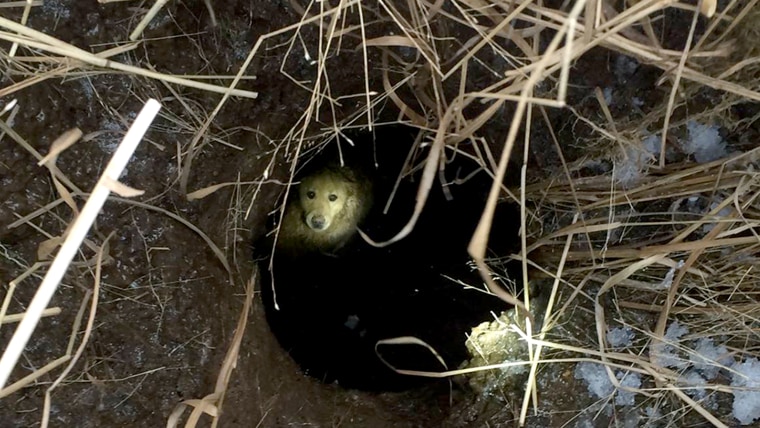 "It was a nice, happy ending fortunately,'' Centre Region Council of Governments fire director Steve Bair told TODAY.com.
Megan Holmes and her husband, Ron, were taking Skye for a walk when she vanished after they let her off the leash, according to the Centre Daily Times.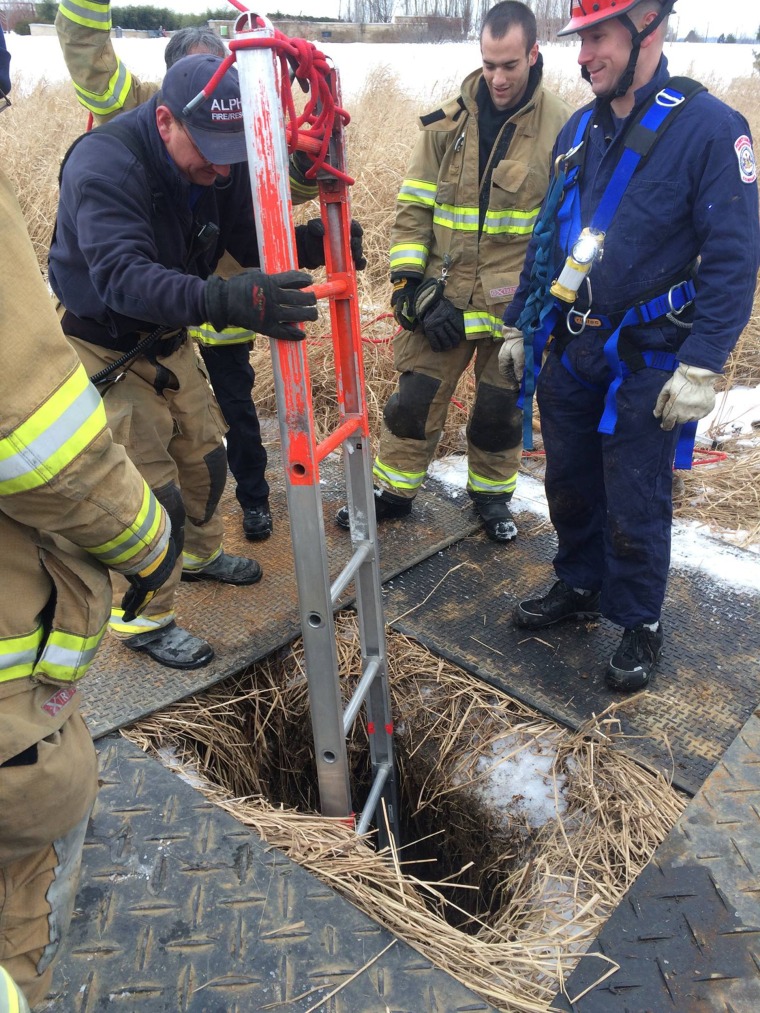 Unable to find her that night, they learned from neighbors on Tuesday that sinkholes are sometimes an issue at The Arboretum.
They went back to the area on Wednesday and heard faint bark coming from the ground.
Members of the campus police arrived with mats to stabilize the area around the hole, and Alpha Fire Company was able to make the rescue after a little MacGyver work.
After the hole was widened to about 30 inches, Alpha Fire Company Assistant Chief of Training and Operations Dennis Harris rigged a harness out of anchor straps and was lowered into the hole.
"We don't get animals in pits very often, but it's not the first time,'' Bair said. "We've rescued horses, cats, ducks, exotic birds, you name it.
"At first the owners were a little nervous wondering whether we were really going to do this. One of the owners even offered to go into the hole, but once our guy came out they realized what that entailed."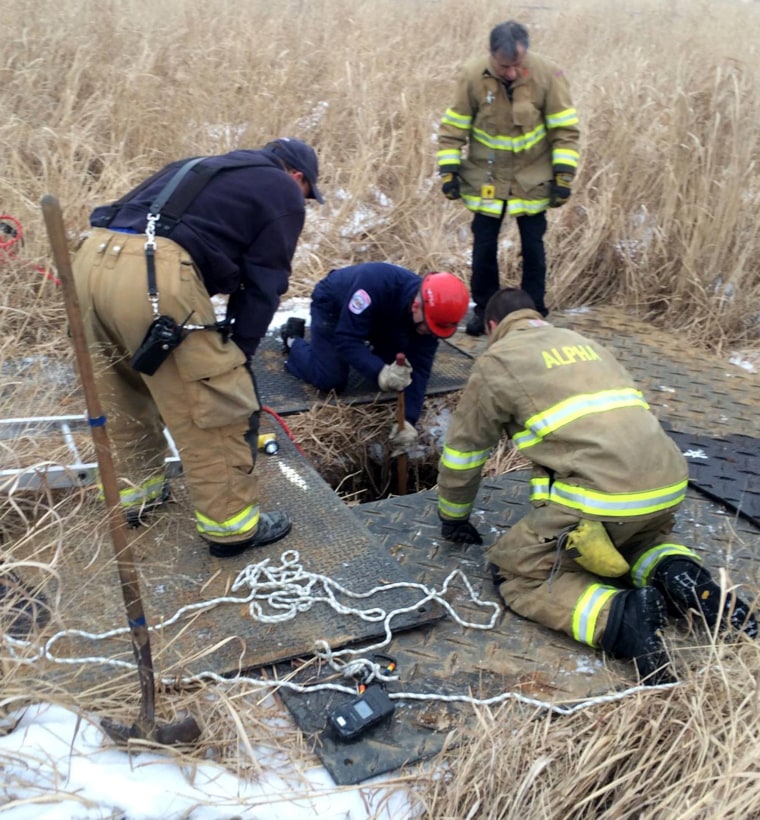 The sinkhole opened into a cavernous space about the size of a Volkswagen, Bair said.
Luckily, Skye was not injured in the fall, and there was enough air and room to move around.
Harris made the rescue in 30 minutes, bringing the pup back up to her owners.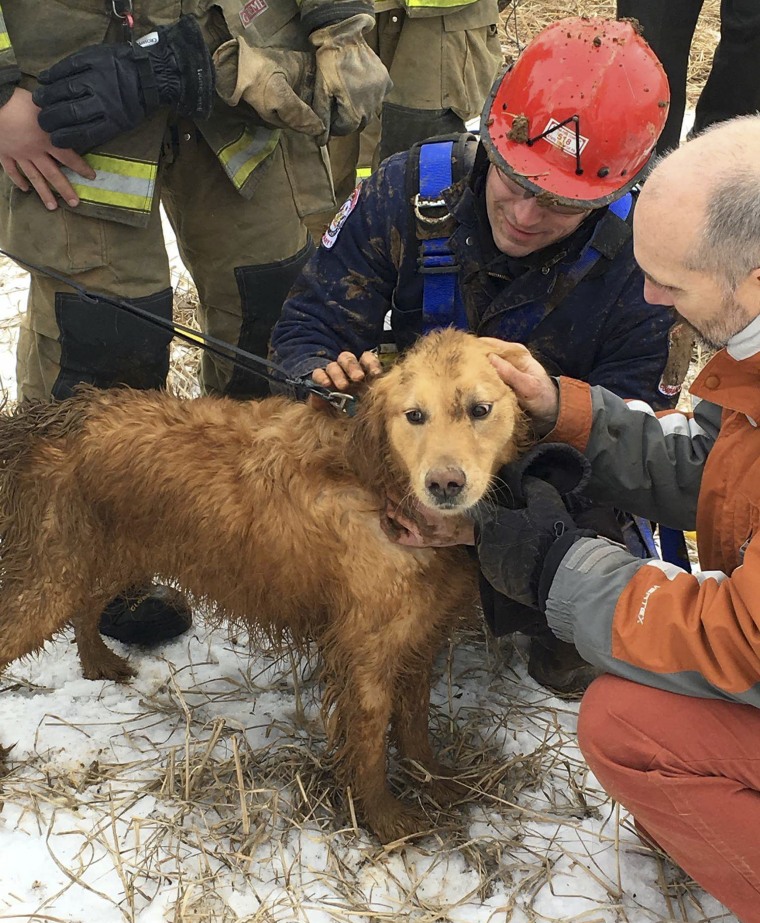 "They were very thankful that we were able to do something,'' Bair said. "We have the equipment, the training and the people to do those things, so we were ready."
"I really appreciate efforts of the Alpha Fire Company and campus police,'' Ron Holmes told the Centre Daily Times. "There's a good thing that comes out of it, I think. That sinkhole got located, and they'll fill it so no one will fall down it."
Follow TODAY.com writer Scott Stump on Twitter.