Olivia Poff is a familiar face for TODAY viewers. She's in the Orange Room every day alongside our puppy, Charlie. But that's just the start of Olivia's job with America's VetDogs. As Charlie's puppy raiser, she's teaching him how to be a service dog for a U.S. veteran. In honor of Charlie's 6-month anniversary with TODAY, here are a few fun facts about our paw-some little pup.
Hey pups!
Charlie here. My puppy raiser, Olivia, said she would type this out for me, but these are all my words ... promise! I've got skills (they're multiplying), but at least right now, typing isn't one of them.
Here are some quick facts about me:
I live with Olivia in Smithtown, NY. I think we live there, because the TODAY show is located in "the city that never sleeps" and we like to sleep. A lot.
I have five littermates, all sisters. But on my first day home, Olivia introduced me to my brother from another mother! He's a golden retriever named Cowboy.
I'm a pup on a mission. My future as a service dog through America's VetDogs is SO bright, I need to wear shades.
RELATED: There's a dog for that! Charlie's puppy raiser talks canine career paths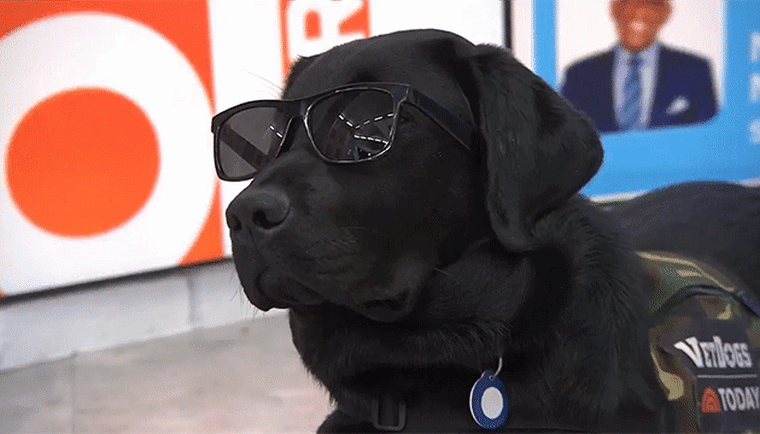 I've made fur-ever friends at TODAY. Ever since I strutted down that red carpet, I have been surrounded by the nicest people. My best friend is Matt Lauer. Does it get any better than that?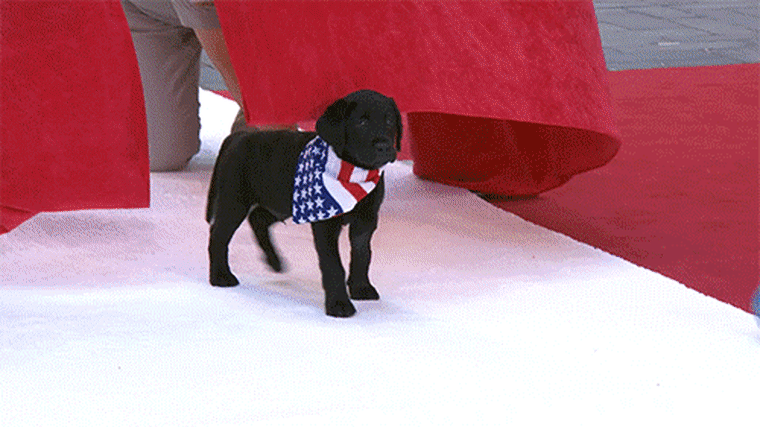 The TODAY show's a pretty good wingman. To date, I've smooched Usher, been hugged by Dolly Parton, and met the talented Final Five. Those girls were all wearing fancy collars with big gold dog tags on them!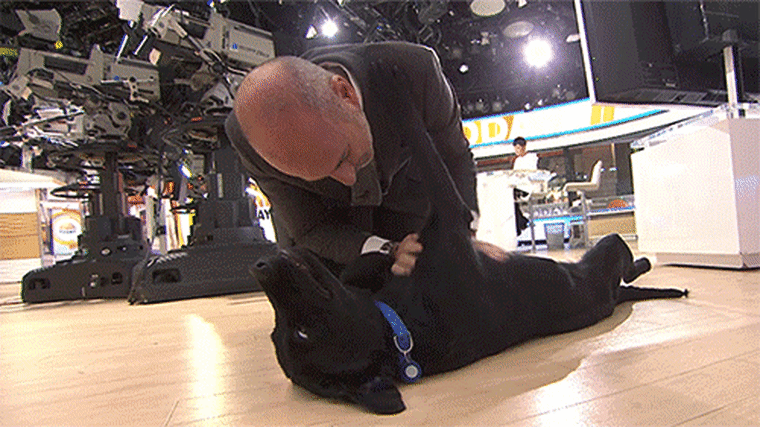 I got swimming tips from swim legend Michael Phelps, and I learned how to make people laugh with silly faces from Ken Jeong. Dev Patel loved learning about my mission, and Jeffrey Dean Morgan told me I'm always welcome on his farm.
RELATED: Charlie has been working hard, and he's ready to show off some new skills
I reached pro status in giving service dog eye contact when I looked up (up, up) at my man Shaq, and my heart fluttered when I met Tariji P. Henson.
All of the staff members at TODAY have been so welcoming and supportive of my career path. It has been a wild six months and I certainly can't wait to see who I'll meet next!
I'm pretty sure I'm the luckiest dog in the world.
Wags and kisses,
Charlie