Get ready for some panda-monium! 
Bao Bao, a panda at the Smithsonian's National Zoo, is celebrating her first birthday on Saturday.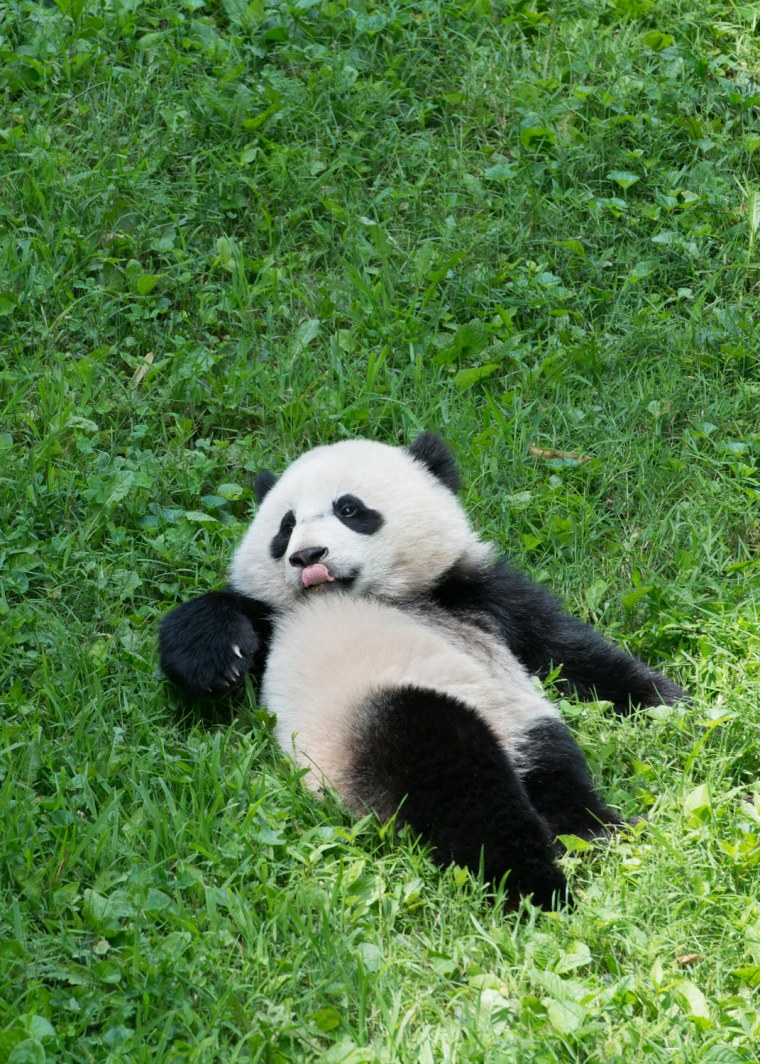 The little lady has come a long way since taking her first groggy steps last fall, and it's time to party panda-style. As part of the birthday festivities, Bao Bao will receive a frozen cake made out of water, fruit and vegetables to share with her mother, Mei Xiang. Guests will also be able to get in on the fun by making birthday cards and checking out the panda keepers' presentations throughout the day. 

Visitors to the panda exhibit will also be served complimentary Dandan noodles, a cold Chinese dish typically eaten when celebrating a child's first birthday. 
In keeping with her heritage, Bao Bao (whose name means "precious" or "treasure" in Mandarin) will also ring in a new year of life with some traditional Chinese celebrations. The little panda will participate in a "zhua zhou," a Chinese practice where babies are placed in front of a few objects, the belief being that the item they pick up will foretell what they will be in the future.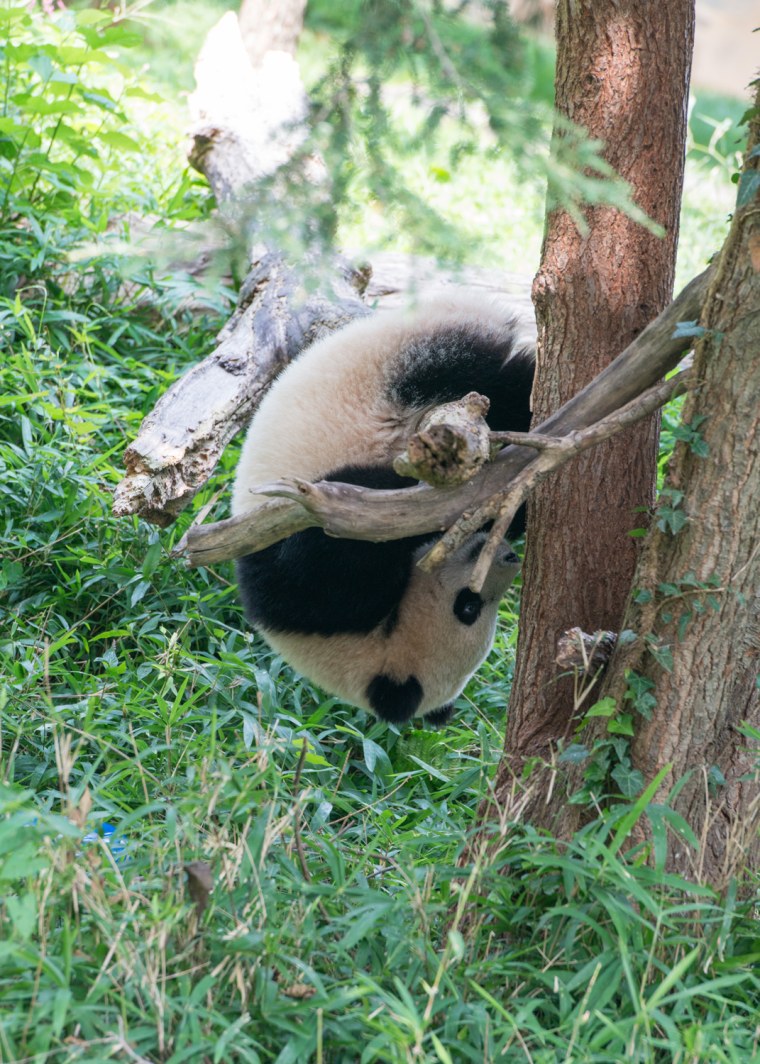 "We have tried all along to incorporate, as much as possible, something significant from Chinese culture," Baker-Masson said. 

The emphasis on Chinese tradition is also because of the zoo's extensive collaboration with the China Conservation and Research Center for the Giant Panda, which is located in the Sichuan province of China. In fact, Bao Bao's parents were given to the National Zoo as part of an agreement with Chinese wildlife conservationists, and as part of that agreement, Bao Bao will too go to live in her ancestral home once she turns four. 
But for now, the panda is doing just fine in her American home.
"She's great. She's on-track developmentally," Dr. Brandie Smith, senior curator for mammals at the National Zoo, told TODAY.com, adding that while Bao Bao is a bit of a petite panda, she's weighing in at a healthy 40 pounds. 
"Bao Bao is very independent," Smith also said. "She definitely has a mind of her own, and she'll do her own thing."
And though the zoo is excited to celebrate the panda's big day on Saturday, Smith enjoys the everyday moments with little Bao Bao, too.
"It's the little things," Smith said, referencing a recent memory of Bao Bao trying honey for the first time. "She tasted it and was like, 'Oh, what's this? I like this,'" Smith said, laughing. 
Tweet Bao Bao your birthday wishes instead using the hashtag #BaoBaoBday.