College student Kayla Filoon was just sitting on the couch doing homework with her newly adopted shelter dog snuggled beside her when this beautiful photo was taken.
It's the perfect illustration of true love.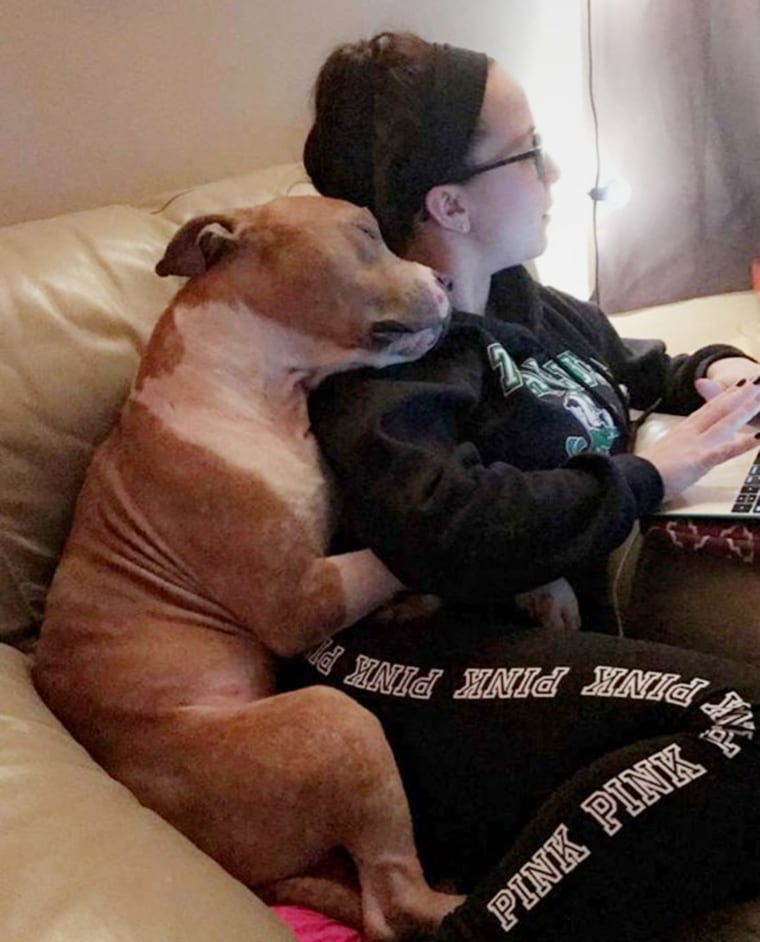 For more great stories to make you smile, be sure to like The Upside on Facebook.
On a recent Wednesday, Filoon — a student at Temple University, in Philadelphia — was walking dogs at a local animal shelter. She spotted Russ, who'd come in as a stray, sitting calmly in his kennel.
The young pit bull was sick with kennel cough. He had an eye infection and itchy skin, was underweight and his tail was bleeding.
He was very still, and watching, "as if he knew I was going to be his mommy one day," Filoon told TODAY in an email.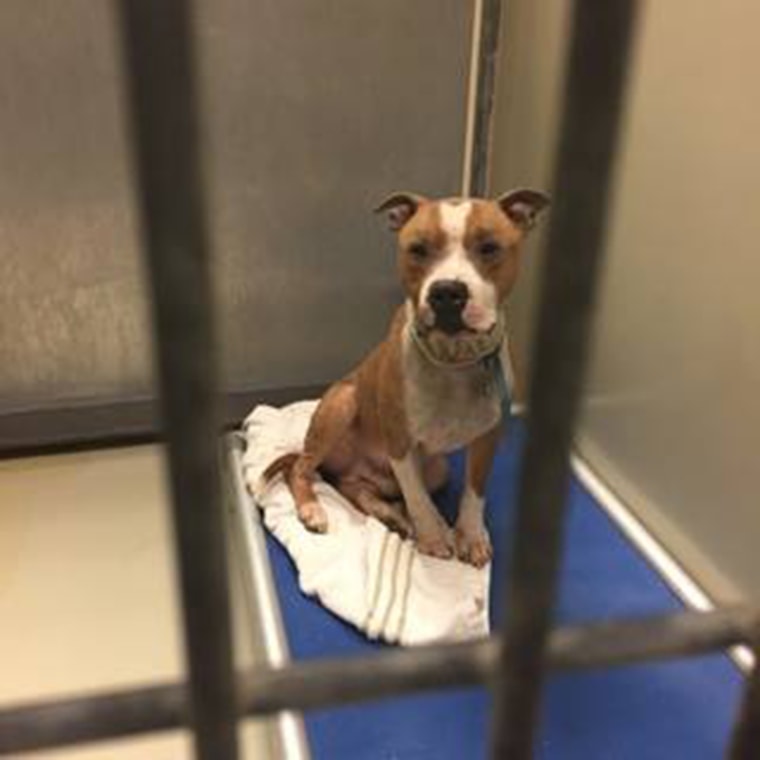 Filoon brought Russ out into the shelter's yard to play. He walked well on the leash, and took treats gently from her hand. "And he would not stop cuddling with me," Filoon said. "I fell in love."
Like so many who've been struck by Cupid's arrow, that night Filoon called her mom to say that she was smitten. She told her friends all about Russ, too.
The next day, Filoon went back to the shelter to see Russ again. She took him out for a drive, and bought him some snacks from Chick-fil-A. He ate them, sitting in her lap, while the song "A Sky Full Of Stars" played on the radio. The lyrics seemed profound:
Cause you're a sky full of stars, I'm gonna give you my heart...
"I actually cried," said Filoon. "I knew it was meant to be."
She drove back to the shelter, and put in an adoption application. That was about two weeks ago, and Russ hasn't left Filoon's side since.
That magical photo of the two of them, which has now gone viral, was taken by a friend. Filoon, a sophomore studying human resource management, had been doing homework — completely unaware the picture was being taken.
The photo (and its resonance) has been a nice surprise — not just for Filoon, but also for the shelter, since a picture like this does a lot to get out the message that shelters are full of pets just waiting to give and receive love.
"We love seeing animals in their forever homes, knowing we helped create this perfect match," said Animal Care and Control Team Philly spokesperson Ame Dorminy.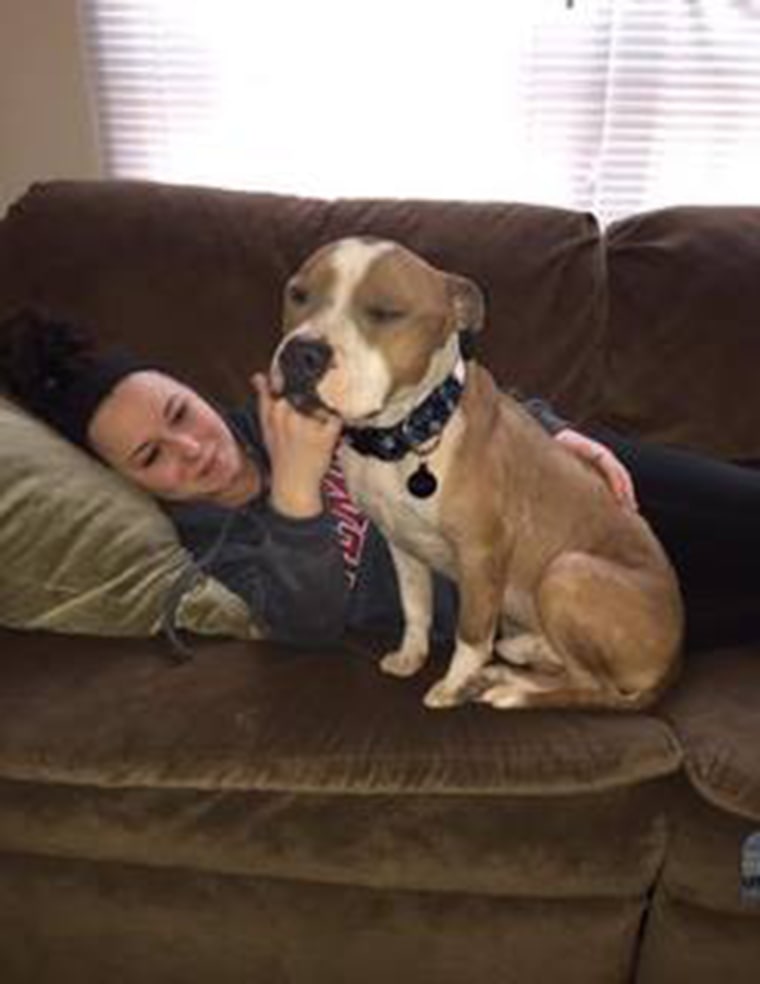 Russ gets a lot of medicated baths now to help his skin feel better. His kennel cough has cleared up.
Now he sleeps in bed, goes on trips and walks around campus. And, of course, as often as he can — which is often — he is doing these things while pressed up close to Filoon.
"He has not even been with me for two weeks yet, however the bond that we have is incredible," said Filoon. "He does not leave my side."