Bo, the First Family's dog, got a chance to play on the south lawn of the White House while First Lady Michelle Obama hosted a "Let's Move" soccer clinic on Oct. 6.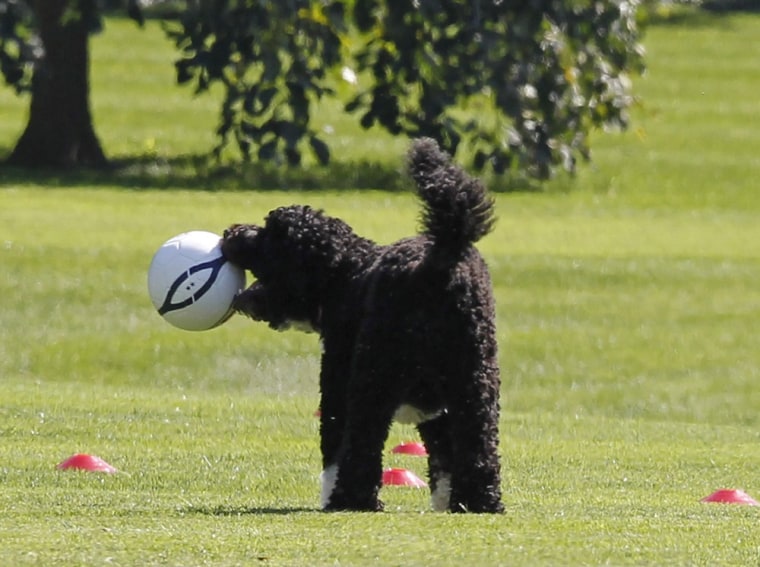 Nice moves! Bo skillfully held a soccer ball in his mouth.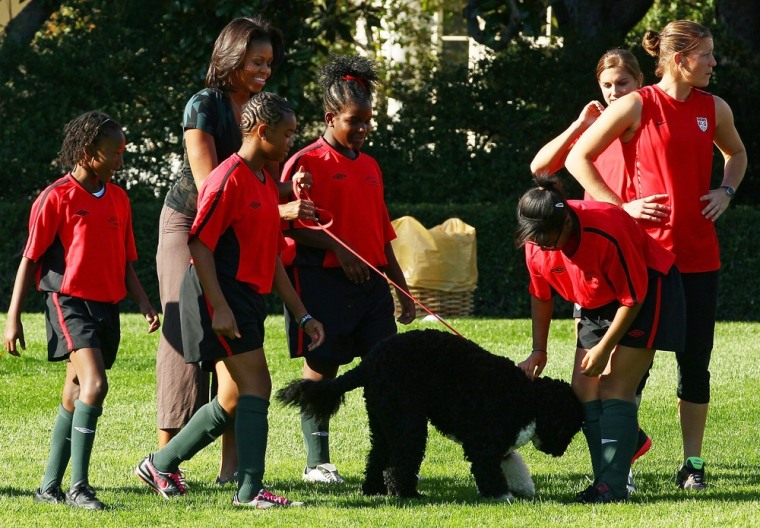 First Lady Michelle Obama introduced her pooch to members of the U.S. Women's National Soccer Team, and children from Soccer Sisters United in Philadelphia and Prince William Courage Soccer Club in Woodbridge, Va.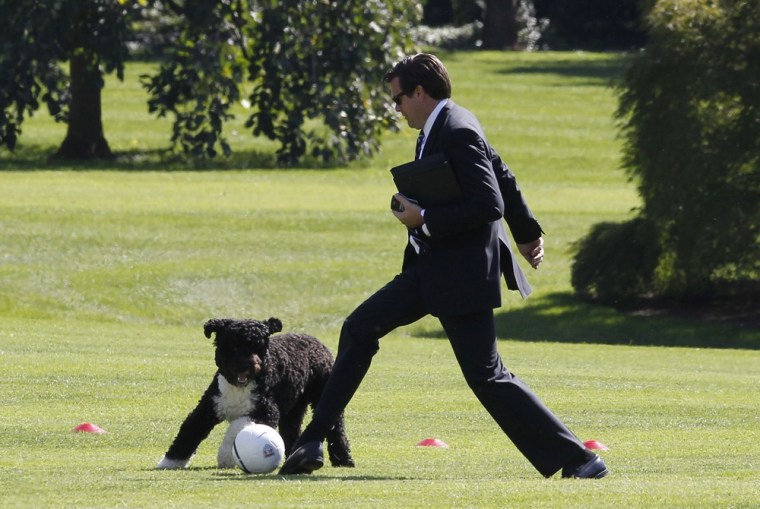 Alan Fitts, trip director for first lady Michelle Obama, couldn't resist joining in on the fun.
See more photos of the Obama family's frisky Portuguese water dog, here.