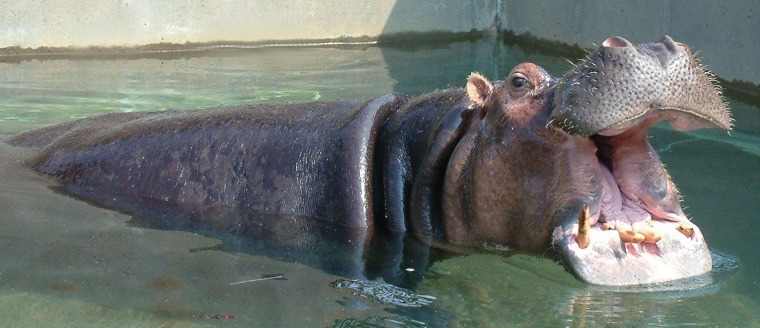 Donna, the world's oldest Nile hippo in captivity, who gave birth to 8 babies and lived through 15 presidential elections, died this week at 61.
"It is with great sadness for us to announce that Donna, the world's oldest living Nile hippopotamus in captivity, was humanly euthanized this morning due to her declining quality of life caused by her debilitating severe arthritis," the director of the Mesker Park Zoo and Botanic Garden in Evansville, Indiana said in an August 1 press release.
Though Donna will be "greatly missed" by her caretakers, she lived years longer than expected — most hippos live no more than 50 years in captivity, as opposed to only 40 in the wild.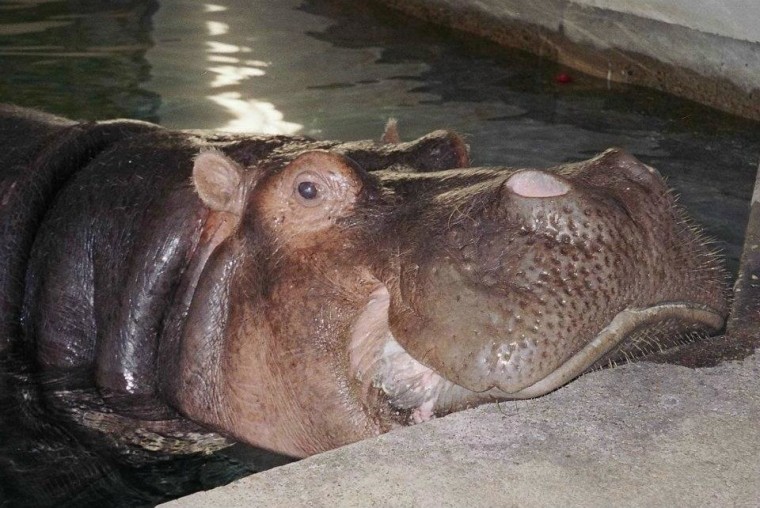 "She was loved by so many people," a representative from Mesker Park, where Donna lived for more than 5 decades, told TODAY.com. "We would usually have a birthday party for her in the summer because she became quite well-known."
The healthy hippo sure saw some changes in her years at the zoo, as her arrival on August 7, 1956 preceded all of the facility's current staff. Some things stayed the same, however. Donna had all eight of her offspring at Mesker Park with mate Kley (who died several years ago at age 30).
The zoo is now collecting contributions for a Donna the Hippo memorial.
Danika Fears is a TODAY.com intern who was shocked to discover that Jonathan, a 178-tortouise, holds the title of oldest living animal. What are their secrets, she wonders?
More on Animal Tracks:
Aw, sweet seals! Check out 19 cute animal photos
Record-setting panda born at San Diego Zoo
Peek-a-boo! Orphaned baby wombat gets new pouch