It's a sad story with a happy twist. Blue penguins in New Zealand have been soaked with oil after a container ship ran aground near the east coast of the country's North Island earlier this month. New Zealand's Environment Minister Nick Smith has described the oil spill as the nation's "most significant maritime environmental disaster."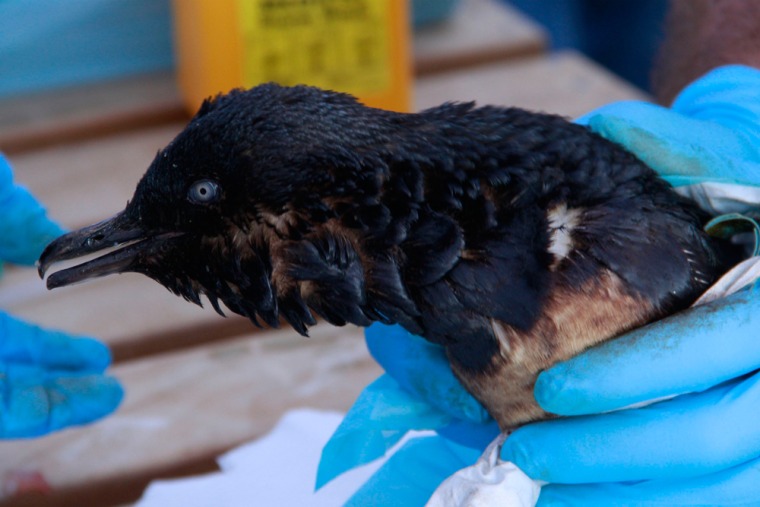 In their oil-soaked state, the birds shouldn't preen themselves because their feathers are contaminated. They also need help staying warm before and after rescue workers do what they can to clean them up.
So Skeinz, a knitting shop in Napier, New Zealand, put out a call for knitters to make little sweaters for penguins in need. And boy, have knitters around the world responded. One blog post from the folks at Skeinz.com ran under the headline "It's raining jumpers."  Another ran with the headline "We have Critical Mass" — but Skeinz is still encouraging determined knitters to send their handiwork along to "keep stocks available for the Wildlife Rescue Team to draw from if required."
This isn't the first time that penguins have been outfitted with sweet little sweaters. Let's take a waddle down penguin lane to see some other penguins in sweaters — because you can never have enough photos of that!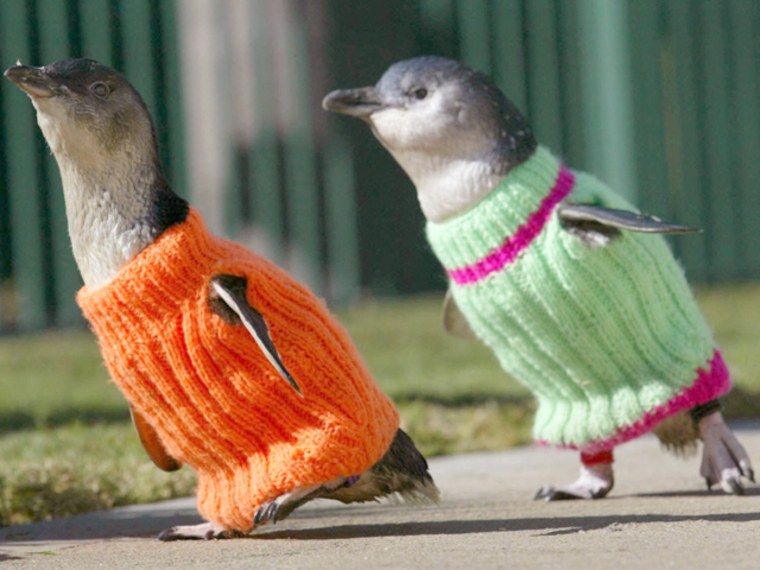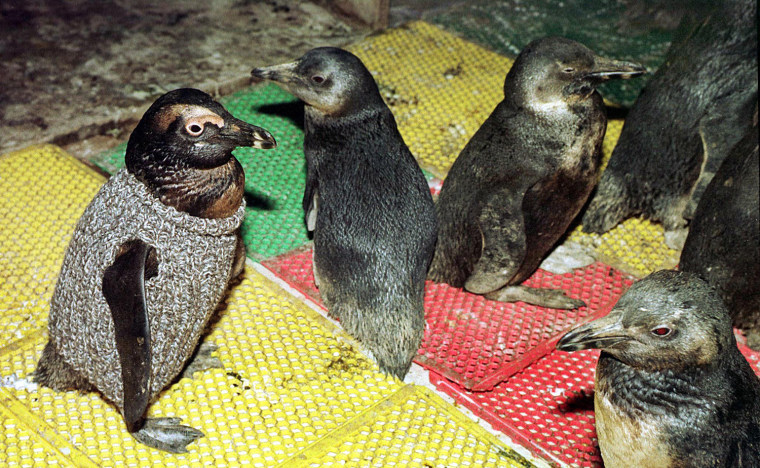 Want to make an adorable sweater for a penguin in a pinch? You can find specifications — (for instance, they must be made of 100 percent wool yarn, and they must be just the right size) — as well as an address to send your creations, here.
Read more:
Penguins cleaned up after New Zealand oil spill