It feels like just yesterday that TODAY's precious puppy with a purpose came bounding into Studio 1A, and now, it's almost time to say goodbye.
Wrangler joined the TODAY family in January of 2015, shortly after I did, and I have been documenting his journey in GIFs ever since.
Before he leaves TODAY to continue his guide dog training, let's take a look back at some of his cutest moments:
1. Sliding around Studio 1A
How could you forget about this moment, straight out of the promo that ran nonstop on TV for weeks?!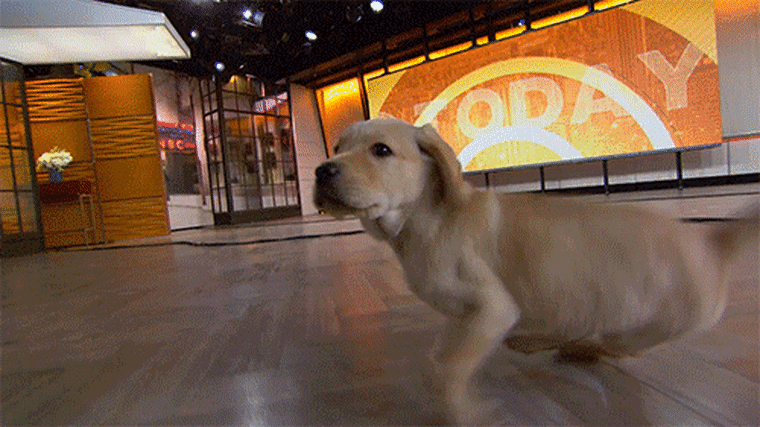 2. Making his red carpet debut
Arguably Wrangler's most memorable moment on TODAY: Our puppy with a purpose bounded out on that red carpetlike it was his destiny!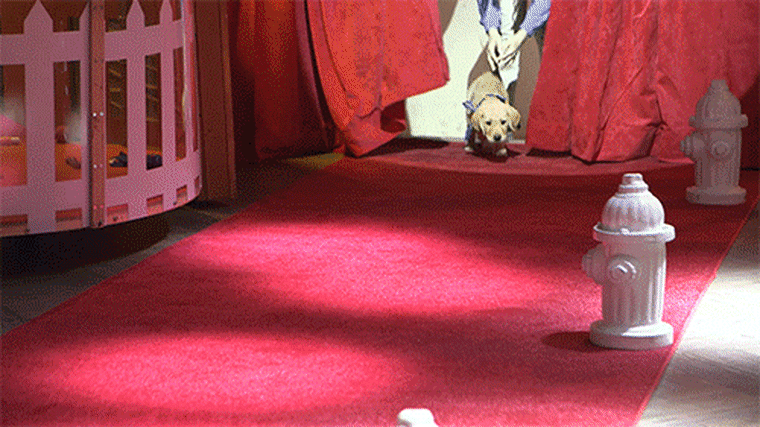 3. Looking adorable in an orange hoodie
Let's be honest, what's cuter than a puppy wearing clothes...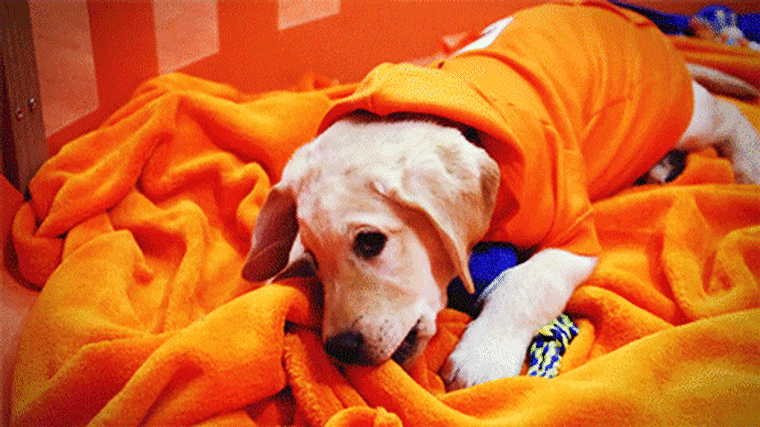 4. Rolling around with a bone
Nothing's better than watching Wrangler flail around with his toy upside down!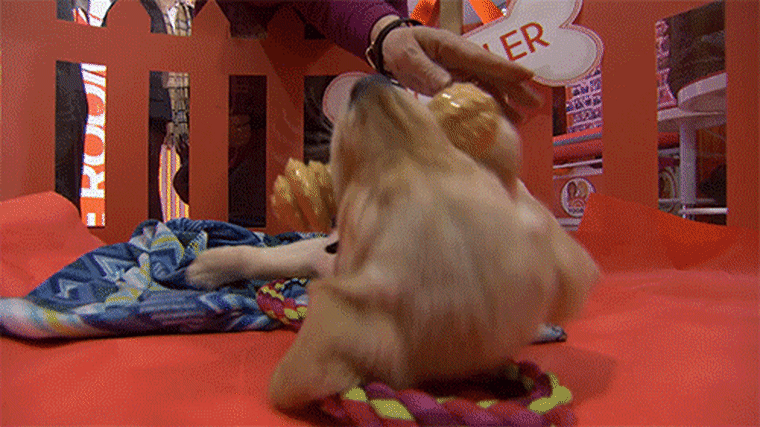 5. Showing Matt lots of love
Cute factor = through the roof on this one. Matt makes time every morning before the show to spend some quality time with Wrangler.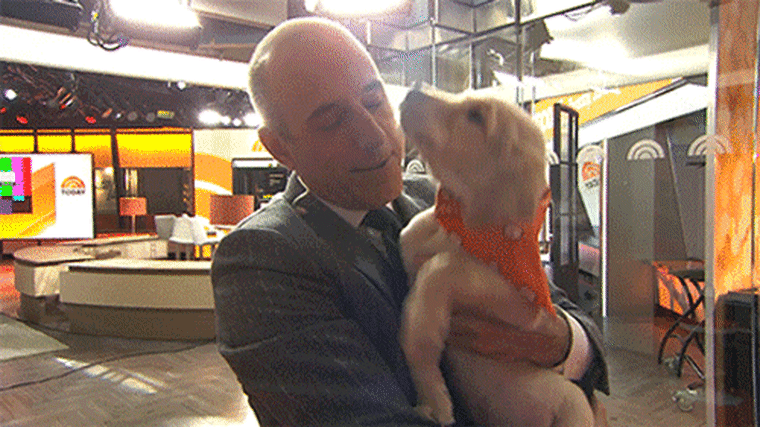 6. Wanting to share his toys
Wrangler just wants a playmate! Good thing there were always so many people around him in his home away from home, the Orange Room, willing to play.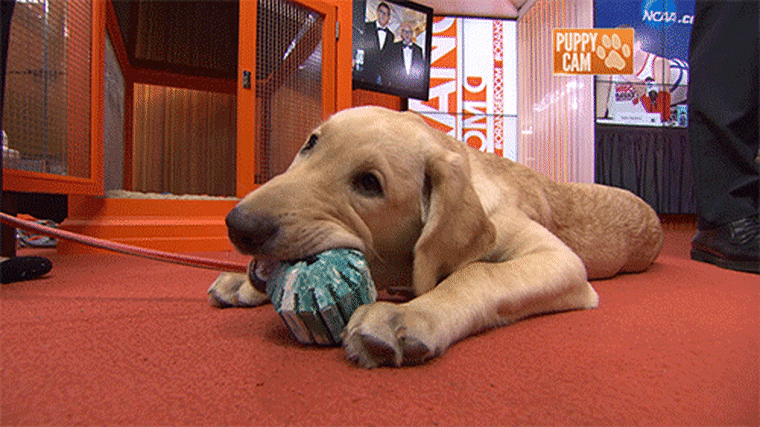 7. Staring longingly out the window on the train
Today's puppy with a purpose hit the road in October and made stops in Washington, D.C., Texas and Pennsylvania.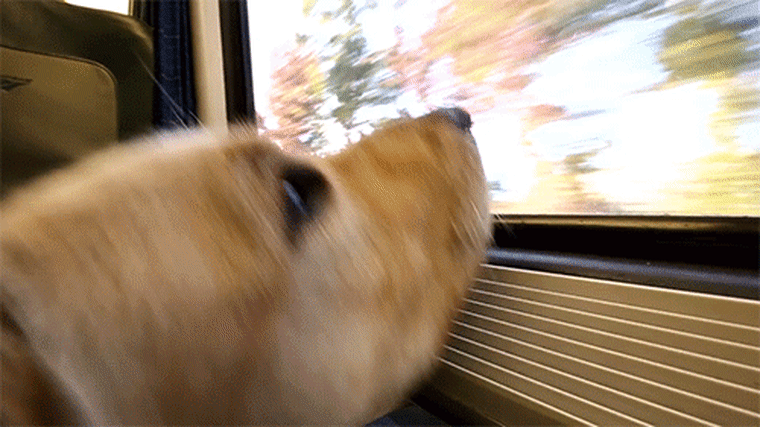 8. Giving Santa a run for his money
Santa would add Wrangler to his team of elves any time!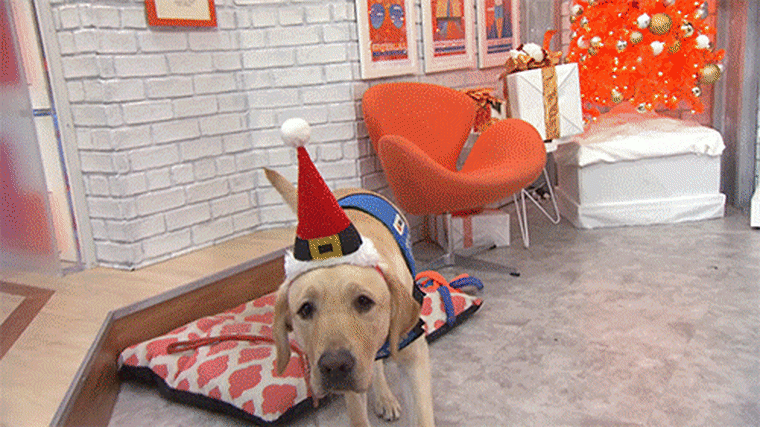 9. Demonstrating how we all feel
There comes a time usually halfway through the day where most of us just feel like crashing... and Wrangler pretty much sums up that feeling in this GIF.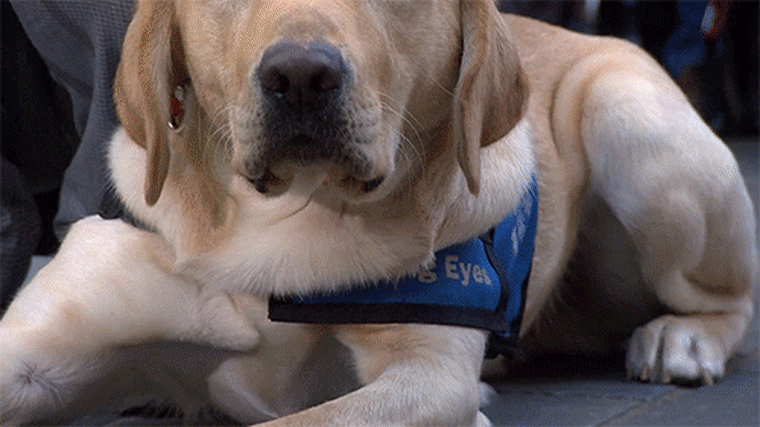 10. Giving out kisses
Even though Wrangler was busy preparing for life as a guide dog, he always took the time to show love to everyone who passed through the Orange Room!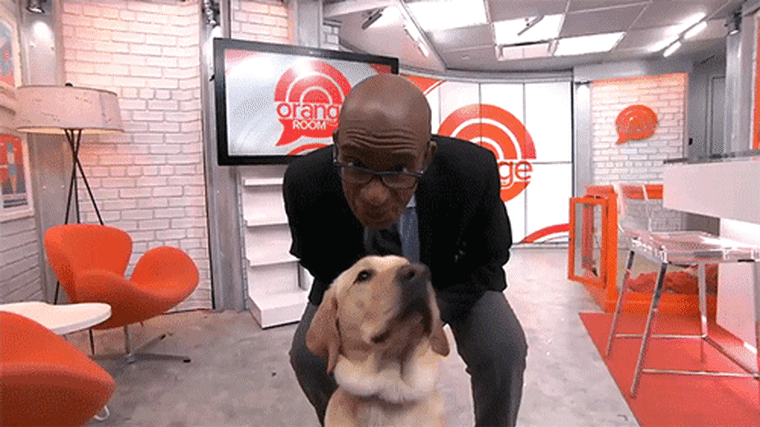 We're going to miss Wrangler here at TODAY, but know that he will make us proud!