Cats love to self-groom; it's practically hobby No. 1, after chasing that annoying little red dot their owners keep pointing onto a wall.
But what if we, their loyal owners and simultaneous servants, could assist them in this task? What if we could ... lick our cats?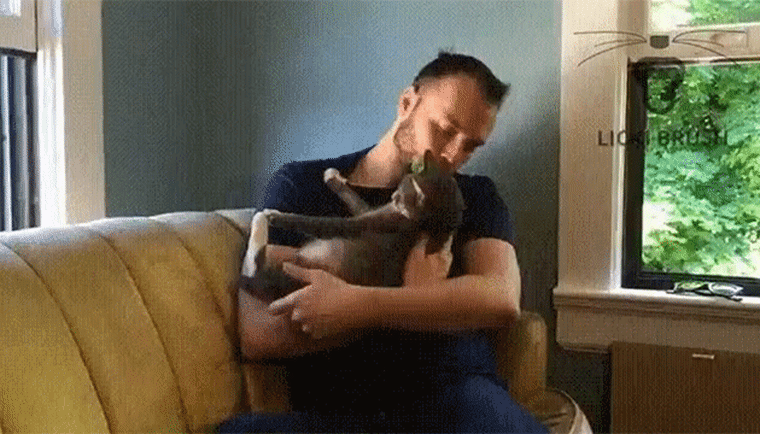 After you're done recoiling (or laughing), we know what you're thinking is the main problem: All that hair would surely give us human hairballs!
But just put that worry aside. Thanks to the Licki Brush, you can now lick your cat without ever bringing your tongue actually in contact with the feline. Just watch!
MORE: No owners allowed: new hotels pamper pets
It's purrrfect for cat owners who've long believed that using a regular brush wasn't allowing you to get close enough to your cat. The device, which seems to fit into a human's mouth like a pacifier, features a rough brush that dangles down like a tongue. Apply to cat and ... voilà!
Your cat is well-brushed and a little weirded out.
Now before you ask, from what we can tell Licki Brush is in fact real. At least, the company claiming to have invented it is real. PDX Pet Design is behind the "intelligent pet companion" Shru, which keeps cats entertained by mimicking small animal movements. That is a real thing, and can be purchased.
Meanwhile, for now Licki Brush has only been viewed in the video above and mentioned on a largely-blank webpage, where you can sign up to learn more.
MORE: 5 great jobs for pet lovers
It seems purrfectly legitimate, but only by a whisker. Stay tuned ... and hold on to that brush for now.
Follow Randee Dawn on Twitter.