This panda's really putting his teeth into this story (and the camera)!
In a hilarious video getting big buzz on YouTube, two fuzzy giant pandas bumble their way through a play yard on a sunny day while a camera on a tripod films their every adorable move.
Flop! They land on the ground and do a little rolling before seeming to discover a strange new toy on the ground.
That's when we get an up-close-and-personal shot of one panda's muzzle and nose. A paw lashes out, the camera turns over and then ... it all goes black.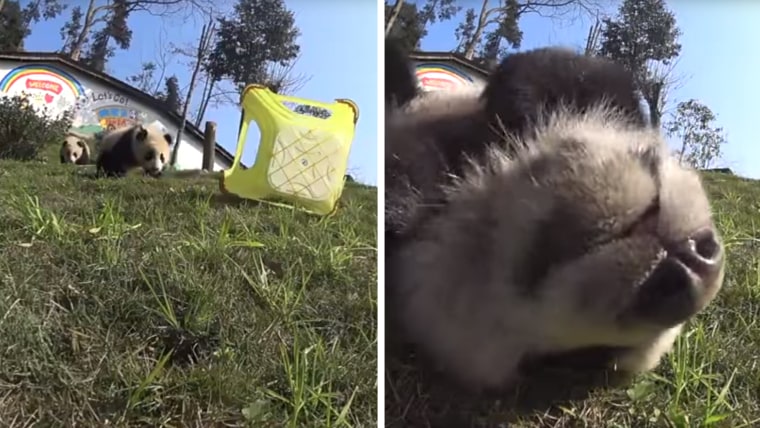 Then it goes pink! With tiny teeth and a bumpy tongue and ... aaaah!
This camera, we think, has gone where only bamboo has gone before. We applaud the sacrifice, made in the name of cute.
Follow Randee Dawn on Twitter.